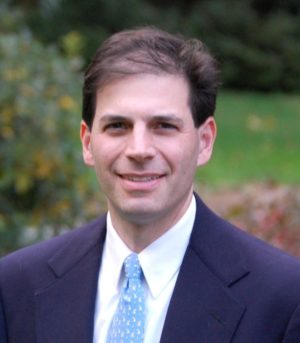 "After The Fact," a novel by Greenwich author Jeff Cooper, has won the 2022 Independent Press Award for best legal thriller.
The Independent Press Award competition is judged by experts from different aspects of the book industry, including publishers, writers, editors, book cover designers and professional copywriters. Selected IPA Award Winners and Distinguished Favorites are based on overall excellence. 
After the Fact tells the story of lawyer Jack Collins. When Jack leaves a small Connecticut law practice to join one of New York City's most prestigious firms, he thinks he is on the path to glory. In reality, he's stepped into the center of a blackmail plot involving the firm's most famous client. Blinded by the allure of wealth and power, Jack doesn't appreciate the danger around him that could cost him everything—his career, his marriage, and maybe even his life. In addition to winning the Independent Press Award, After the Fact was also a finalist for the Daphne du Maurier Award for Excellence in Mystery/Suspense.
In 2022, the Independent Press Award had entries worldwide, including entries from authors and publishers from Australia, Canada, Germany, Ireland, Jordan, Switzerland, and the United States.
"We are proud to announce the winners and distinguished favorites in our annual 2022 Independent Press Award.  This year included an array of quality and diverse independent books," said awards sponsor Gabrielle Olczak. "It's crystal clear that independent publishing is pushing on every corner of the earth with great content.  We are thrilled to be highlighting key titles representing global independent publishing." said Olczak.
"I am thrilled to have received this award," said author Jeff Cooper.  "The book has had a warm reception from readers and reviewers, and it is a great honor to now have this national recognition."
Cooper is a resident of Greenwich, Connecticut, where he lives with his wife and three school-age children.  He is a Professor of Law and Associate Dean for Research at Quinnipiac University School of Law in North Haven and serves as Special Counsel to the law firm of Shipman & Goodwin in Stamford. While After the Fact is his first novel, he is the published author of short fiction and of more than 50 academic works, many of which have been published in Law Journals across the country, excerpted in prominent legal casebooks and treatises, and reprinted both in the U.S. and abroad.
After the Fact is available in print and e-book editions published by Red Adept Publishing.  In addition, an audiobook produced by Blackstone Publishing is available through Amazon's Audible service.
For more information about the award, please visit independentpressaward.com; to see this year's list winners, please visit: www.independentpressaward.com/2022winners.