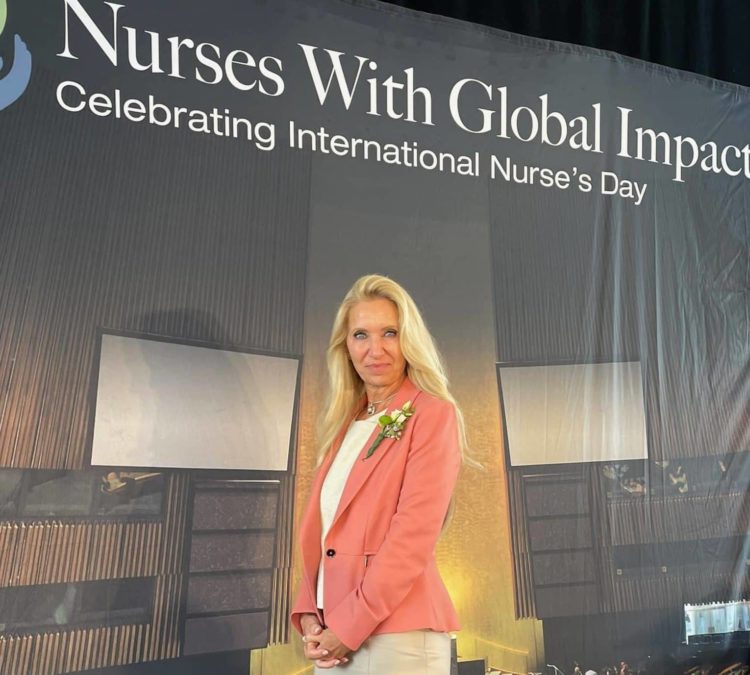 BET Finalizes Budget
The BET set a slightly lower mill rate of 11.28 for property taxes finalizing the $465 million budget for 2022-2023 which the RTM approved on May 9. BET Chair Dan Ozizmir said "I think it was really a really good budget for the town."
Ryan Fazio Endorsed to Run as the incumbent Republican from 36th state Senate District
See page 2 of the print edition.
In Concert: Randall Atcheson
Thursday, June 2, 6:30 pm; $35 per person, Christ Church, Tickets: christchurchgreenwich.org
Renowned pianist Randall Atcheson is the epitome of a musical Renaissance man. His gift of communicating the beauty of music in various forms has led to a decidedly versatile career as a much-sought-after artist in the classics as well as in pop and the sacred repertoire.
Atcheson is the only person in the history of the prestigious Juilliard School of Music in New York City to receive simultaneous degrees in both piano and organ. He is a Steinway Artist, has recorded sixteen albums, performed on five continents, played for three Presidents, and has performed fourteen solo concerts at Carnegie Hall.
COVID Hospitalization Update
As of May 18, 365 patients were hospitalized with laboratory-confirmed COVID-19 in CT; of these, 111 (30%) are not fully vaccinated, 254 (70%) were fully vaccinated.
Each day the Governor's office emails an update on COVID numbers to Connecticut publications with a focus on hospitalizations and vaccination rates. The Sentinel publishes a summary of each Wednesday's report, the most recent before going to press. For more information, visit https://portal.ct.gov/coronavirus.
Greenwich Hospital Nursing Leader Honored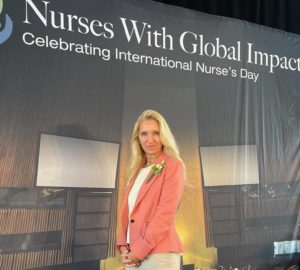 Earlier this month, Greenwich Hospital Chief Nursing Officer Anna Cerra, DNP, RN, was honored for her work to stop human trafficking. Cerra received the "Inspiring Global Nurses Award".
Jean-Georges Vongretchen Debuts Happy Monkey
Chef Jean-Georges Vongerichten will debut his first restaurant in Connecticut in late Spring 2022. Happy Monkey will showcase Latin cuisine with a casual atmosphere. The menu will feature locally sourced, seasonal produce through shareable snacks, small and large plates, crudos, salads, tacos and more.
Intensive Care Unit Nurse Earns Top Nursing Honor
Christine Rae, RN, was honored as Greenwich Hospital's "Nurse of the Year" with the Helen Meehan Award for Excellence in Nursing. This award is given each year to a nurse who demonstrates excellence in nursing practice, teaching and leadership.
Gov. Lamont Signs Key Climate Change Legislation
Earlier this week, Governor Ned Lamont announced that he signed into law two bills which decarbonize our electric sector and expand existing renewable energy programs. Public Act 22-5 (Senate Bill 10) and Public Act 22-14 (Senate Bill 176). Public Act 22-5 was sponsored by Governor Lamont and codified the zero-carbon electric grid goal Lamont had established. This law will take effect July 1, 2022. Public Act 22-14 expands existing programs supporting renewable energy generation. This law will, in part, go into effect October 1, 2022.
Cos Cob National Guard Soldier Receives New Rank
Major General Ray Shields, the adjutant general for the state of New York, announced the recent promotion of Jeffrey Csoka from Cos Cob. Csoka is assigned to the 106th Regiment and received a promotion to the rank of colonel
Free Music Fridays
The Free Music Fridays concert series will kick-off in the afternoon on June 10 in Greenwich Commons. Evening shows will begin at 5 p.m. on June 17.
Water Infrastructure Work Beginning in Greenwich
Aquarion Water Company will be performing work on infrastructure to ensure continued system reliability. A water main replacement project is scheduled to begin in Greenwich mid-June/early July, on Brookside Drive pending approval by the Greenwich Board of Selectmen.
Gov. Lamont Announces 2022 CT Child Tax Rebate
This past Thursday morning, Governor Ned Lamont held a news conference announcing the launch of the 2022 Connecticut Child Tax Rebate. Any Connecticut resident who claimed at least one dependent child under the age of 18 on their 2021 federal income tax return may be eligible.
Swimmer of the Year announced
Earlier this week, William McCarthy was honored as Swimmer of the Year by BGCG for his leadership, teamwork and athleticism.
Riverside Run 2022 Success
The rain and wind did not stop participants in this beloved community event now in its 37th year. With 600 runners, the event raised funds for Riverside School. Proceeds from the event will go towards PTA programs that enrich classroom curriculum and support teachers and staff.
Lamont Signs Legislation About Stolen Catalytic Converters
Gov. Lamont announced that he signed Public Act 22-43, enacting new requirements on how motor vehicle recyclers, scrap metal processors, junk dealers, junk yard owners and operators, and motor vehicle repair shops receive and sell catalytic converters.
National Public Works Week
First Selectman Fred Camillo designated May 15 to May 21 as National Public Works Week, presenting a proclamation and raising the official Public Works flag.
Human Skull Found During Bridge Work
Earlier this week, Greenwich Police alerted members of the community that contractors working on the Sound Beach Avenue bridge project found a human skull on Saturday morning. The skull was found in the same area as the human bones found in April 2017 and is most likely related to those, police said.
Greenwich Farmers Market Returns
The Greenwich Farmers Market will open for the 2022 season on Saturday, May 14. The Farmer's Market runs weekly on Saturday from 9:30am t0 1pm in the Horseneck Lane commuter parking lot just off of I-95's Exit 3. Parking is free during market hours. No pets allowed.
Leaf Blower Reminder
Under Section 6B-6 of Greenwich municipal code, "No person shall operate or permit the operation of any gasoline-powered leaf blower between 6:00 p.m. and 8:00 a.m. Monday through Friday and between 3:00 p.m. and 9:00 a.m. Saturday, Sunday and Holidays."
Cos Cob May Fair This Weekend
On May 20 and May 21 from 4 p.m. to 9 p.m. the Cos Cob May Fair at Cos Cob School will be bringing loads of fun to the surrounding community. Attendees can enjoy fun rides, games, food and live music at this annual event.
CCFPP is proud to announce the newest member of the Patrol today. We welcome Oliver Drinkall to our company. Good luck!
St. Luke's Scholars
In April, 25 members of the Class of 2022 showcased their mastery-level research and presentation skills during the annual Scholars Symposium.
Topics this year include: A Lost Hope: Civil LIberties in Russia; Club Soda on the Rocks: A Study of Carbon Mineralization; The Myth Obscures the Man: Hemingway's Struggle with Masculine Identity; and Planting a Seed: Environmental Initiatives and ESGs.
Caren's Cos Cobber Donates Half Its Proceeds for One Day to GEMS
Tod's Point Sailing School UPDATE
Early in March, Tod's Point Sailing School embarked on an ambitious project to create a new community sailing program for Greenwich to replace the program vacated by the previous operator.
GHS Rugby Team Going to Nationals
In May, three Connecticut rugby teams will compete against the best teams in the country with a determined focus of bringing home a national title. The highly competitive level of rugby that is happening across the State of Connecticut makes our small state nestled in New England a focus for college recruiting. The 3 teams traveling to the Boys High School National Championship at Moose Rugby Grounds in Elkhart, Indiana on May 19-21 include: Staples High School; Westport; Aspetuck Valley Rugby Club; and Greenwich High School, Greenwich.
SPORTS from GreenwichSportsBeat.com
Greenwich Country Day School girls lacrosse team earned a share FAA regular season title, advanced to FAA semifinals – See page 9 of the printed edition.
Greenwich High girls rugby team loses close matchup in showdown with rival Aspetuck Valley Rugby Club, 32-31
In a preview of the state championship game, the Greenwich High School girls rugby team hosted Aspetuck Valley Rugby Club of Newtown recently. The Cardinals lost Aspetuck Valley in convincing fashion earlier in the season due to some early season jitters and some players new to the sport. Yet this matchup proved to be a different story, as Greenwich was edged by Aspetuck, 32-31, in a game in which both teams had their moments.
Greenwich boys lacrosse team edged by Darien in a double overtime thriller
Holding a one-goal, second half lead against a Darien squad that is ranked No. 1 in Class L and sixth in the nation, Greenwich's boys lacrosse team was on the cusp of producing a signature win before its home crowd under the lights on Tuesday night.
Instead, the Cardinals settled for being a part of a classic confrontation in a regular season finale that went to double overtime before the victor emerged.
Greenwich High senior Andrew O'Donnell wins 400-meter run at Glen Loucks Games; Cardinals win 4×400-meter relay
Andrew O'Donnell, a Greenwich High School senior, continued his outstanding spring track and field season with a sensational performance at the prestigious Glen Loucks Games at White Plains (N.Y.) High School this past Saturday – an effort in which he once again, topped the competition.
Brunswick student, Greenwich resident Harrison Girard playing volleyball with Boys Under-19 National Training Team
Harrison Girard, a Brunswick School sophomore and Greenwich resident, is currently in Anaheim, California playing volleyball with some of the best young players in the nation.
Sacred Heart Greenwich won the team title at the FAA Track and Field Championships; Greenwich Academy placed second – see page 9 in the printed edition.
Sacred Heart Greenwich lacrosse team uses a strong second half to turn away Taft School and remain unbeaten
Behind an impressive performance from Kelly Haggerty and a huge second half, Sacred Heart Greenwich's lacrosse team added another convincing win to its ledger, turning back Taft School, 17-8, in a game held on Saturday in Watertown.
Wilton softball team pulls away from Greenwich with late inning runs
Cardinals girls tennis team sweeps Stamford in regular season finale
The regular season ended the same way it started for the Greenwich High School girls tennis team – with a 7-0 win.
The Cardinals, who swept Brien McMahon in their season-opener back on April 11, posted a 7-0 victory over visiting Stamford a month later last Thursday in their regular season finale.
DEATHS
Charles "Chuck" Lee passed away on Friday, May 13, after a brief battle with cancer.
Angelica Schuyler Keating
John Bocchino passed away peacefully on May 14.
Nicholas A. LeRose, 92, of Cos Cob, passed away on May 12.
William "Bill" Fassuliotis passed away on May 11 at the age of 97.
Sean Kalman Mecsery, 50, passed away peacefully on May 11.
Margaret "Peggy" Houston (Hubbard) Higgins, 85, passed away peacefully surrounded by family May 9.
Joan Novelli passed away peacefully at the age of 93 on May 9, at Nathaniel Witherell.
Peter Balen Redfield passed away quietly in his sleep on April 24 at the age of 86.
James Paul Fratello passed away on April 17, at the age of 92.
Robert "Bob" S. Lucas passed away on Dec. 21, 2021.
Full obituaries may be found on pages 11, 12.