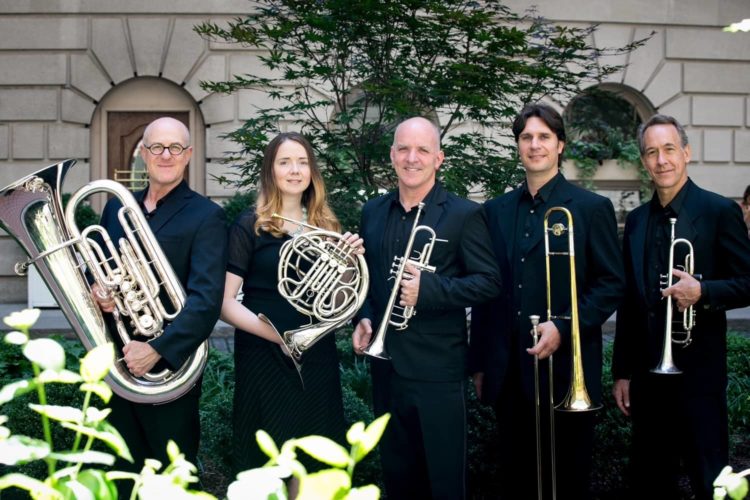 By Anne W. Semmes
Greenwich is growing ever richer in musical performances with now the debut on June 3 of the three-weekend long Arpeggio Music Festival taking place in the auditorium of First Congregational Church in Old Greenwich. The festival will celebrate "A Hundred Years of American Music." Co-sponsors of the Festival include the First Congregation Church, the Greenwich Arts Council, and BackCountry Jazz.
"American composers are very underrepresented on the concert stages," shares Festival Director Bill Bonnell, a musician of 50-plus years, having played the French horn in many a concert, who is also a former Greenwich resident. "If you look at the programming of a major symphony orchestra," he notes, "They might have an Aaron Copeland piece here or there or a Bernstein piece or maybe George Gershwin. But a vast number of other American composers who were very popular in their day, in the 30s and 40s and 50s, simply vanished off the concert stage."
Over 50 American composers, "half of whom are living and working today" reads the festival program, are to be featured by soloists and musical groups, including the 70-piece Connecticut Symphonic Winds, in the nine concerts taking place over the three June weekends. In each program American composers are listed with their dates in those 100 years.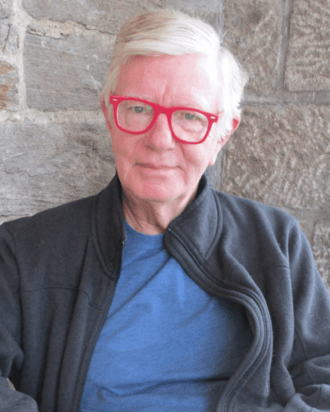 The first weekend features ensembles: the Chamberlain Brass quintet playing music with familiar composer names such as Charles Ives and Leonard Bernstein but also Gwyneth Walker and John Harbison. The Deming String Quartet's lineup includes playing works by Quartet violinist/composer Larry Deming and Charles Ives. The Continuo Winds (a woodwind quintet) has William Grant Still in its lineup, but also Irving Fine.
The second weekend features soloists performing music from film, opera, and piano, including pianist Will Healy on American composers' piano music, pianist Philipp Petkov on film music composers, and on opera, noted sopranos Carolyn Paulus, Carol Woodman, baritone Thomas Woodman, with pianist Andrew Gordon.
The last weekend features "Conversations and Music" beginning with Greenwich's own composer/instrumentalist Bennie Wallace and Doug Davis, composer and performer addressing then performing "Improvisation in Music." Next up, New York composer/pianist Will Healy will address "A Composer's Life" with performance. Lastly, the finale will be "Strike Up the Band," with the Connecticut Symphonic Winds. Its director Charles DePaul will share an historical survey of American music for concert bands then feature music by composers Leonard Bernstein, Hindemith, and Ives, and a half dozen less familiar composers.
The idea for this festival came to Bonnell during the pandemic last year. "So," he tells, "the one thing I did during Covid was I listened to a lot of music. I've always enjoyed going to music festivals which I think is different than just going to a concert. The festival has some sort of a theme to it and a time period." He cites the Bard Festival at Bard College in New York. "It's two weekends in August every year and devoted to a composer, and it's an incredible experience."
Bonnell had then reached out to Greenwich Symphony viola player Joseph Dermody, Purchase College opera teacher Hugh Murphy, and Craig Simmons the music director of First Congregational Church in putting together the festival. Plus, engaging his friend and jazz saxophonist and composer Bennie Wallace. "He's going to do a very interesting program with his friend Doug Davis, who is a composer and performer in California. They're going to talk about the nature of improvisation in music."
"Improvisation is a key aspect of jazz," adds Bonnell. "Improvisation has been involved in music from Bach, and before Bach. Bach Fantasias are basically improvisations that were written down, and every major composer up to the present could sit down at a piano and improvise, and that's a tool in terms of being able to compose. So, they're going to talk about that and they're going to play some of Doug's music and Benny's music."
And Bonnell's hopes are, as stated in the festival program, that this kick off festival will be the first of an annual Arpeggio Music Festival in Greenwich.
The Arpeggio Music Festival offers concerts the weekends of June 3, June 10, and June17, on Friday and Saturday at 7 and in Sunday at 2 p.m., at the First Congregational Church where tickets are available at the door at $20 for each concert, or online at www.fccog.org. Ages 17 and under free. For more information and specific concert programs visit ArpeggioFestival.org.