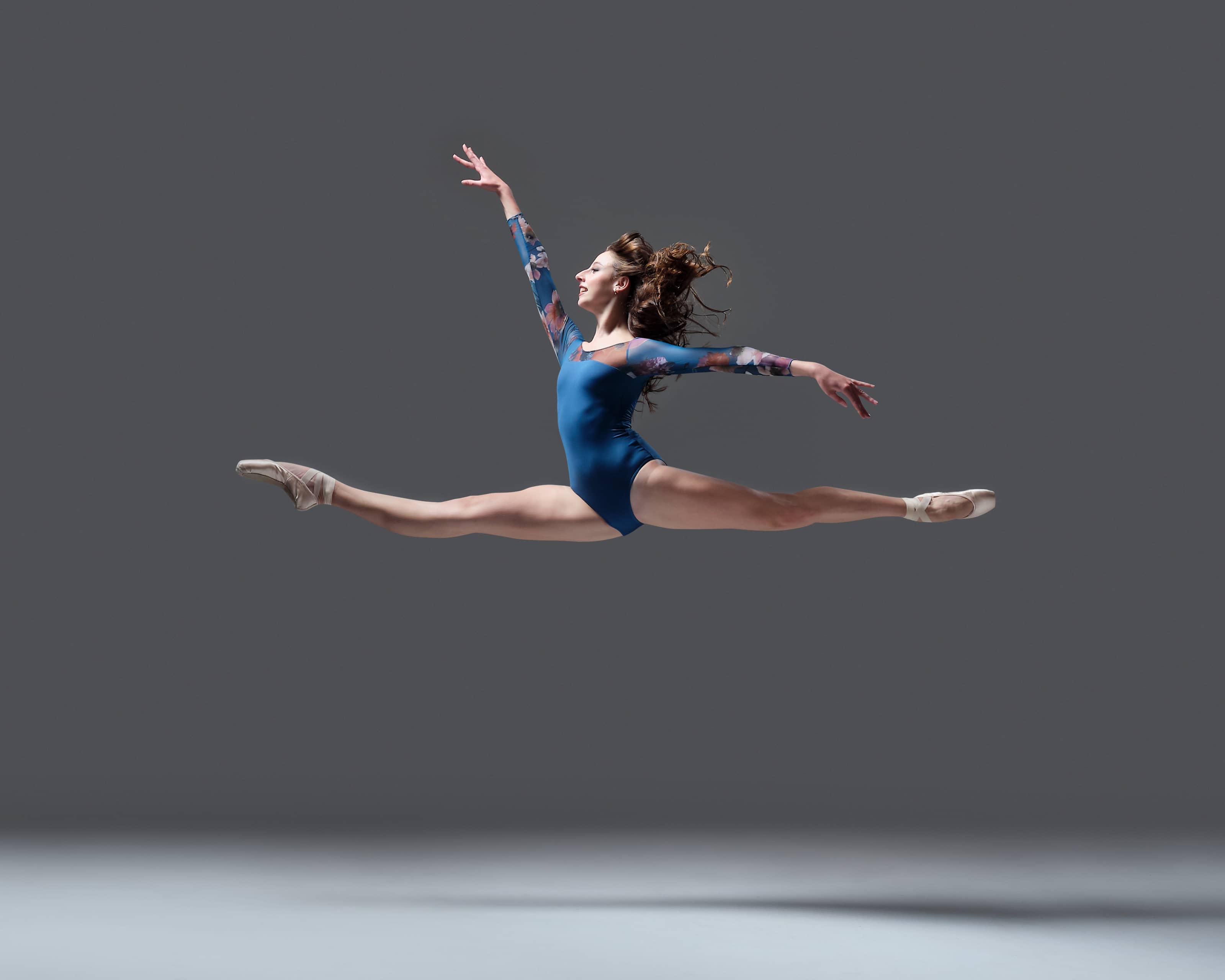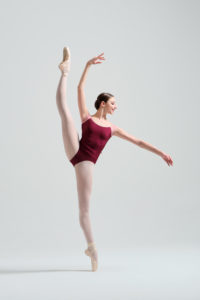 By Liz Leamy
Isabella Maria Long seems to be destined for the stars, as this talented 17 year-old Riverside resident has been on an extraordinary trajectory in which she is within striking range of achieving her lifelong dream of becoming a professional ballerina with those around her rooting for her more than ever.
An up-and-coming dancer in the ballet community, Long, who has been primarily residing in New York City since the age of 13 in order to train full time with Ellison Ballet, has always believed she was destined to be a ballerina.
When Long was a toddler, she was enrolled in movement classes at Dance Adventure in Greenwich with Ms. Nola Van Alstine. Long took to dance right away with its unique platform of physicality, timing, athleticism, fluidity and musicality.
As a kindergartener, Long began taking classes at the Connecticut Ballet Center in Stamford, where she trained and worked on foundational dance moves, elements and positions while practicing them in tandem with music. During this time, Long also danced in the company's popular rendition of 'The Nutcracker' at the Palace Theatre in Stamford, her first big-theatre foray dancing as a ballerina with small roles such as a 'candy carrier' and 'crown carrier' which put her on stage just briefly.
By the time she was seven, Long knew ballet was an endeavor she wanted to pursue more extensively… and now she had a goal to become a professional ballerina.
She began studying at the Greenwich Ballet Academy at its studios based in here town and in Port Chester.
Long enrolled in the studio's Vaganova program, which practiced a method that originated in St. Petersburg, Russia designed to develop premier ballerinas.

The depth of this program, coupled with the fact that the Greenwich Ballet Academy was within such close proximity of her home in Riverside, made this a particularly optimal situation for her. 
Long would practice intensively, approximately five to six days a week, one to two hours daily, and work on her skills, strengthing, conditioning, technique, turns, leaps and routines.
This chapter of Long's ballet career was pivotal as she flourished in the Greenwich Ballet Academy's nurturing environment making all of the work and training a joy.
"Her love of ballet was fostered at a young age by Greenwich Ballet Academy," said Alessandra Messineo Long, Isabella's mom who is an attorney who runs her own firm in Greenwich that specializes in estates, wills and trusts. "She loved performing with her friends and enjoyed the teachers throughout the years. She still returns each year in August to take a few weeks of Pas de Deux class with them and enjoys seeing her former classmates and teachers."
Long, the second of three children (she has an older brother, Declan Michael, who is 19 and younger sister, Sophia Antonina, who is 14) said she was also inspired by the dancers of the New York City Ballet, American Ballet Theatre and other world-renowned organizations, whose work she has been able to see quite frequently having been based in Manhattan.
"By living in New York City, she has also been inspired by the professional dancers that she enjoys going to watch at Lincoln Center, New York City Center and Kaatsbann," said Messineo Long. "[These dancers are] from both the American Ballet Theatre and New York City Ballet such as Lauren Post, Cassandra Trenary, Sarah Mearns, Isabella Boylston, Catherine Hurlin, Skylar Brandt, Tiler Peck and Lauren Lovette."
By age 13, Long made the decision to start training and living in Manhattan after being accepted at the prestigious Ellison Ballet Professional Training Program at Ellison Ballet, known for having many of its alumnae with major companies based in and around the U.S., Europe and Asia. 
Long started to see tangible results from her efforts. In addition to performing in showcases and shows on a regular basis, Long has been competing in national and local competitions, events for which she has racked up many medals and top finishes over the years.
As part of Long's profound level of commitment, she will typically train from 10:30 am until 4:30pm five days a week focusing on barre training, step sequences, leaps and pirouettes and routines set to classical and modern music as well as character dance.
Long also trains intermittently on weekday nights and weekends for rehearsals, competitions or Ellison Ballet shows and showcases. She also regularly works out with a physical trainer to build her strength.
During her time at Ellison, Long has developed important relationships, including that with her teacher, Jolanta Valeikaite, someone she cites as a major influence in her ballet career.
"Isabella credits Mrs. V, as she is affectionately known, as the person who has inspired and encouraged her the most to pursue her professional career," said Messineo Long. "She is one of the most difficult instructors and extremely hard to please but she has a loving and gracious heart and a true love for her students."
Meanwhile, in addition to all of her training, Long studies with the Laurel Springs School, an online academy.
In this realm, Long said she especially enjoys studying French and English.
"She enjoys French, as she has been taking the language since a young age at the Stanwich School and then the Laurel Springs School," said Messineo Long. "She very much enjoys English [and] she loves writing."
Certainly, time management seems to be one of Long's most important skills as she works to balance ballet with her academic studies.
Along with having consistently participated in developmental training programs and classes at prestigious summer intensive programs throughout the years, Long has also studied in master classes. 
Moreover, she has also been invited to do company classes at major ballet companies. Meanwhile, Long is in the throes of considering an offer from a professional company, the Houston Ballet, in regard to being part of their HB II company. HB II is the second company of the esteemed Houston Ballet that is known for producing young, professional dancers and choreographers.
At HBII, Long would have the opportunity to work with such instructors and choreographers as Stanton Welch, the Houston Ballet Artistic Director; Steven Woodgate, the Houston Ballet Master; Claudio Munoz, the HBII Ballet Master; and other standout individuals in the ballet community including Johnny Eliasen and Yannick Boquin.
Most definitely, Long appears to be well on track with her journey toward becoming a top-grade ballerina, especially in looking at all of her accomplishments as well as her incredible level of energy and time she has devoted to her dancing.
"Isabella would like to pursue a professional career in ballet as a ballerina with a top ballet company in the United States or Europe," said Messineo Long. "It is very important to her that she is at a company that values its dancers and has a classical yet diverse repertoire with a strong reputation and that the environment is a supportive one."
In addition to her goal of achieving professional dancer status, Long would like to pursue academic studies at a university level as her schedule might allow.
During her free time at present, however, Long, enjoys spending weekends and her few days off with her family and friends at home in Greenwich.
There, she enjoys doing things such as walking around Greenwich Point, going to restaurants, shopping in town or just resting and relaxing.
"She loves the beach and bike riding to Tod's Point," said Messineo Long. "She enjoys living close to the water, appreciates the restaurants, the shopping in Old Greenwich and Greenwich Avenue. 
On the occasion when Long has more extensive breaks, she and her family like to spend time in Montauk, Long Island, a favorite warm-weather spot.
"I enjoy going to Montauk with the family and surfing with my brother and sister," said Long. "Although I have little time for vacations, I will jump on any opportunity to travel to any beach with my family or friends."
Long also loves spending time with her Nonna. 
"Dinner at home or at her Nonna's house are her favorite," said Messineo Long. 
Long, in her journey of forging a golden path as a ballerina, also seems to be championing her way through life as a teenager as well, designating this aspiring professional dancer as someone who represents a powerful and inspirational role model for many, that is for certain.
It will be an exciting to watch Long's pursuit with her ballet continue to unfold, as it is a story that is truly fulfilling in all regards.