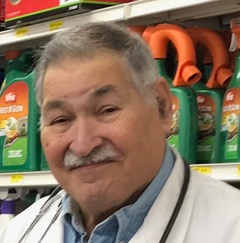 Lawrence (Larry) Weiner from Mt Vernon, NY, passed away on Friday, Oct. 15.
Larry has been with the Feinsod Ace Hardware team for the past 25 years. He was a sales associate in the Port Chester, NY store and went on to become the manager of Feinsod Ace Hardware on Sound Beach Avenue in Old Greenwich. He was most recently working part time at the Old Greenwich store.
Larry will be missed by his family, customers and his fellow employees at the hardware store. May his memory always be for a blessing.