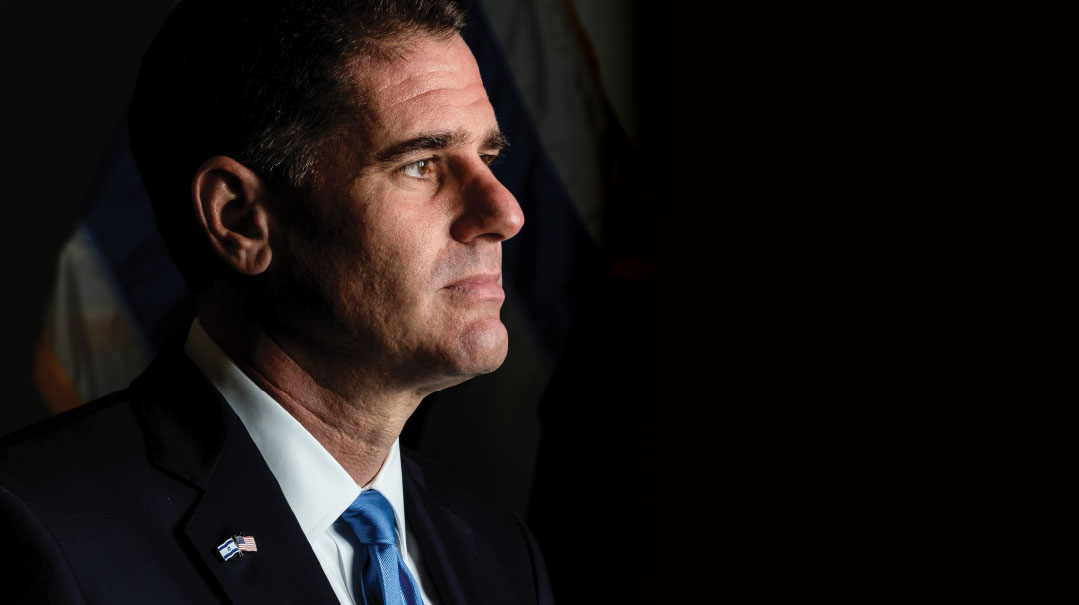 Temple Sholom (300 East Putnam Avenue, Greenwich) is excited to kick-off its 2021-2022 speaker series with special guest Former Ambassador Ron Dermer, who will lead an in-person discussion at Temple Sholom on Tuesday, October 19 at 7:00 pm.
Ambassador Dermer is an American-born Israeli political consultant and diplomat who served as the Israeli Ambassador to the United States from 2013 to 2021. He gave up his American citizenship in 2005 to become Israel's economic envoy to the U.S. Additionally, Ambassador Dermer served as senior advisor to immediate past Israeli Prime Minister Benjamin Netanyahu for four years. For the past 12 years, Ambassador Dermer was involved at the highest level of Israel foreign policy making – for every issue and decision – both major and minor.
During the interview-style program with Sarah Walsh, AIPAC Director, Southern CT, Ambassador Dermer will candidly discuss a variety of topics. He will share with us behind the scenes experiences and personal stories, as well as provide both the context, history and analysis on things such as Iran's nuclear program, Hamas and Gaza, the Abraham Accords and normalization of relations with Arab states, Israel's deal with Pfizer for the vaccine, how the US media reports Israel, and the US-Israel relationship.
Throughout the years, Temple Sholom has hosted many key figures in both Israeli and U.S. politics including President Bill Clinton, Natan Sharanksy, Ehud Barak, Henry Kissinger and Prime Minister Benjamin Netanyahu.
To purchase tickets for this discussion, visit the Temple's website at www.templesholom.com/ambassadordermer. This event is off the record and closed to the press. The cost to attend is $18 for Temple members and $25 for non-members. Tickets are also available through the link above to participate in an intimate cocktail reception and meet and greet with Ambassador Dermer before the program for $180 a person.
For more information about this evening or to sponsor upcoming guest speakers or programming at Temple Sholom, contact Lori Baden at 203-542-7172 or lori.baden@templesholom.com.