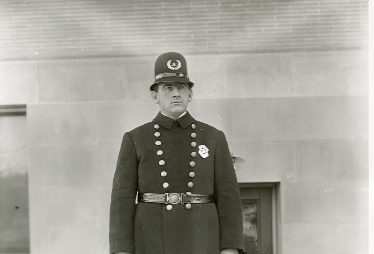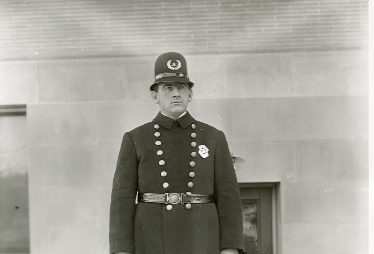 This weekend we have an opportunity to come together as a community and celebrate our police department. It is the "Wearing of the Green-wich Thank You Parade. Stepping off at 1 p.m. and following the normal St. Patrick's Day parade route, it is being touted as the largest parade in Greenwich history, with bagpipe bands, honor guard unites and much more. (We hope they have mounted police units!)
While it is meant to celebrate the 125th anniversary of the founding of our police department, it is also to thank all essential workers who have helped so tirelessly during this pandemic. And they do need our thanks. While many people stayed home during the pandemic to "flatten the curve" they could not and did not.
The Greenwich Police Department is in the midst of a year of celebration in honor of their founding in 1896. That was when the first "watchmen" were appointed after residents recognized the need for more formal police protection. That was a milestone many years in the making.
Recently we found an article written by the Greenwich Historical Society in 2012 about the history of police department. In it they pull from an editorial in The Greenwich Graphic newspaper on July 26, 1875:
"Another important want is a reliable night-watch, and with that, a lock-up and lighted streets… They are all needed as a protection not only against fire, but also against house-breaking, rowdyism and robbery… Greenwich its full share if vile characters…great currents of tramps and gypsies runs freely through it… Then too, our proximity to New York makes us easily accessible to its professional rogues… Our Borough authorities hold a responsible position. To them it belongs to take the lead in providing for our security. To us it belongs to co-operate with and sustain them."
While we admire the style of writing from 146 years ago and believe this is the only time the words "tramps" and "gypsies" have appeared in print in this paper, we do note that editorial appears 21 years before the formation of the police department. Unlike today, back then change did not come swiftly.
Over the next 125 years, our police department would adapt and grow to meet the needs of our community. Today 152 officers patrol 48 square miles of land, 32 miles of coastlines – 24 hours a day, 7 days a week. Last year they responded to more than 39,000 calls. Everything from medical calls, motor vehicle accidents, to domestic violence and DWI's. The officers are highly trained and skilled men and women who come from significantly diverse ethnic backgrounds.
The weather for Sunday looks perfect for a parade, high 70's and partly sunny. When the parade ends, the fun continues. There will be food vendors, bag-piping and games in the park behind Town Hall, Havemeyer Field.
We are excited for this event. Not just the opportunity to watch a huge parade (hopefully with horse patrols), but for what it means to us as a community. The past nearly two years have not been easy. The future is uncertain. We need these opportunities to come together as a community. We need to remember what that feels like and embrace them. It is time.
For nearly two years we have been living in a constant state of stress. Doctors will tell you that when people live with stress and fear for that long a period of time, they lose their ability to empathize. We need to remember how to be empathetic. Coming together as a community, relaxing, lowering the stress we can do just that.
So, we will see you Sunday at the parade. And we will gladly thank all first responders and essential personnel for all they have done for us since COVID started. We hope to see you there.