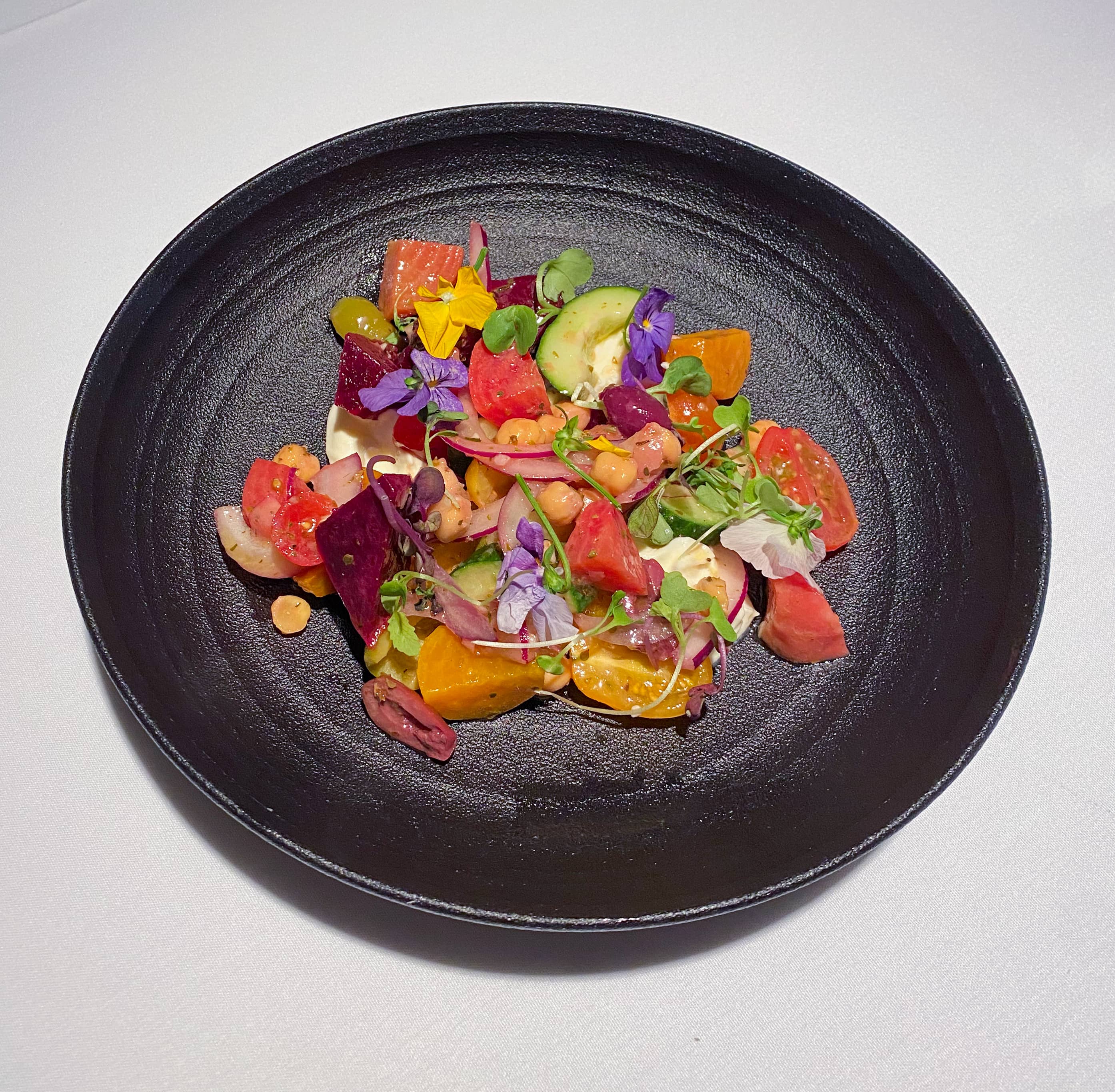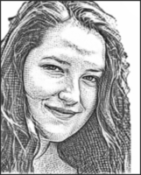 By Emma Barhydt
Townhouse is a restaurant with a classic and upscale air topped with fun, modern touches. Everything about Townhouse is Luxe from the furniture to the food. I had the pleasure of participating in a tasting at Townhouse, getting the opportunity to enjoy some of their fabulous dishes and I must say, my expectations were blown out of the water.
Being a resident of Greenwich, I am blessed with a staggering variety of food choices, culinary experiences, and national flavors all at the tips of my fingers and all of a very high quality. Even with my Greenwich foodie expectation, I was truly amazed by every dish that was put in front of me. Each dish I received showed off the passion and skill of the chef in their own way.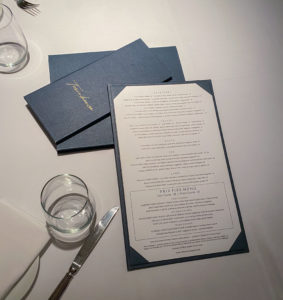 I began with the Tuna Tataki Crudo. Beautifully silky tuna was covered in a shallot and soy vinaigrette topped with crispy flakes of garlic and micro greens. I'm not usually one for tuna but this dish opened my eyes to the possibility of what tuna could be. Beautifully flavorful and light, the tuna literally melted on my tongue. It wasn't too much of anything and the portion size was perfect for an appetizer, it wet my appetite but still left me with room for more.
The next dish was their Roasted Baby Beet Salad which was by far the star of my meal. I think I could have eaten two, maybe three portions of this salad for lunch and been satisfied. It has become my quest to try and recreate this salad at home to some degree. I genuinely haven't been able to stop thinking about this salad. Every aspect of the dish elevates it in flavor and texture in ways that surprised me. Beets, goat cheese, arugula, cucumber, olives, tomatoes, and chickpeas are not ingredients I would immediately assume go together but I think I would go so far as to say this is the best thing I've ever eaten.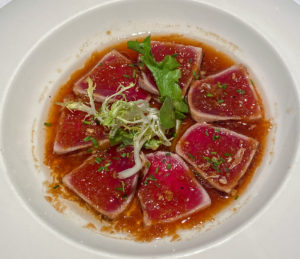 The last appetizer I tried was the Braised Veal & Foie Gras Terrine. While not my favorite dish of the afternoon — there were just too many standout dishes — I still appreciated the way the flavors went together. The soft texture of the veal and foie gras went well with crispy bread and the sweetness of the raisins and apples balanced out the smokiness of the veal and foie gras.
For my taste of entrees I received the Gnocchi, Grilled Swordfish, and a special- Mushroom and Herb Crusted Leg of Lamb.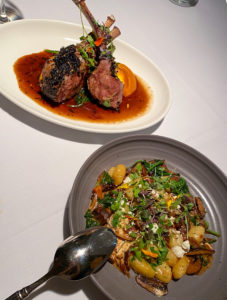 The gnocchi was heavenly. Pillowy soft clouds of pasta paired well with crispy forest mushrooms, caramelized onions, kale, and goat cheese. Even though you have a lot of flavorful, heavy ingredients in the dish on a hot summer day the gnocchi was never overwhelming. The gnocchi was my second favorite dish of the meal. I was so satisfied with the symphony of flavors and textures that all worked together to create such a masterpiece.
The grilled swordfish with olives, tomatoes, capers, eggplants and peppers was also very good, but I felt it was a flavor combination that is found in many restaurants in Greenwich, it didn't pack the same punchy ingenuity of flavors that the other dishes had.
The leg of lamb was perfectly seasoned and even though I'm not a fan of gamey meat, I found myself enjoying it all the same. The crust was a nice compliment to the flavor of the lamb that neither overwhelmed nor took away from it and it was perfectly cooked. The addition of a well-balanced sauce and carrot puree completed the dish. It was an adventure to discover how each flavor worked together.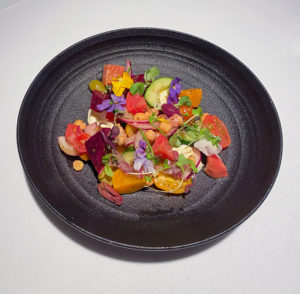 Finally, I finished the meal with Townhouses caramel stuffed churro which came with a vanilla bean creme anglaise. I could have just had the creme anglaise and a spoon and been happy it was so good. The churros were also incredible, crispy on the outside and filled with a delicious gooey caramel. The creme anglaise elevated the churros from good to spectacular, marking the perfect end to an amazing feast.
Overall, my expectations were met and then far exceeded. All of the dishes I tried were delicious even if they weren't my favorite. I was constantly delighted by just how much the chef had taken mouthfeel and texture into consideration when creating the dishes on top of flavor. This care made each dish not only delicious in flavor but also a joy to eat. Townhouse has become a restaurant that I just can't stop thinking about, making its way onto my top 10 list of favorite restaurants on the East Coast. I am wholeheartedly looking forward to eating here again!

Townhouse