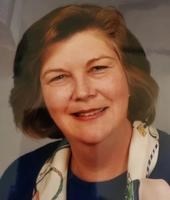 Susan Keene Morrison died on May 22, 2021 in Wakefield, RI. She was born on Dec. 10, 1953 in Alexandria, Virginia; she was the second of six children of Janet and Fred Morrison. Her family later moved to Greenwich, CT, where Susan grew up and spent much of her life.
She attended Rosemary Hall and was in the last class to graduate on the Greenwich campus. She went on to Mount Holyoke College and New York University School of Business. Her successful career began in Manhattan at European American Bank and then Manufacturers Hanover Bank where she rose to Senior Vice President in the National Lending Group. After many years in finance, she returned to Greenwich and began another career as a real estate agent with David Ogilvy & Associates. She was an active member of Christ Church and a supporter and volunteer at Adopt-A-Dog and Meals on Wheels. Later in life, she moved to Rhode Island where she had spent many summers as a child. There she became a manager for Metropolitan Life in Pension and Retirement Services. Throughout her life, Susan enjoyed travel to Europe, the Caribbean and Canada. She was a Broadway musical fan, enthusiastic but amateur skier, and avid reader. Also an accomplished chef, Susan delighted in entertaining. After retiring from work, she become a certified Master Gardener through the University of Rhode Island. Throughout her life, one of Susan's greatest joys was spending time with her large family in Greenwich, Pasadena and Wakefield.
She was predeceased by her parents, Fred and Janet Morrison. She is survived by her siblings and extended family: Jane Morrison of Atlanta, GA; Martha Morrison Drake (Thomas) of Greenwich, CT and Cape Cod; James Morrison (Sarah) of Richmond, MA; Ann Morrison (Scott) of Tujunga, CA and David Morrison (Frances) of Pasadena, CA, as well as 7 nieces and nephews. Burial will be private.
In lieu of flowers, donations may be made in Susan's memory to Adopt-A-Dog of Greenwich.