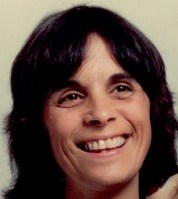 Hilary C. Hart of Valatie, NY, aged 77, died in Philmont, NY on May 15, 2021, after a long struggle with cancer. Hilary was born in New York City on Aug. 7, 1943, to Richard S. Hart, Jr. and Catherine Helfrich Hart. She spent most of her early life in Greenwich, CT. Hilary attended Riverside School, graduated from St Mary's girl's school in Peekskill, NY in 1961, and subsequently attended Colby College and Columbia University. She married Bruce Miller in Greenwich in 1966; and after that marriage ended, she married Walt Simonsmeier in Greenwich in 1976. Her marriage to Walt, a Coast Guard officer, took her to many places, including Hawaii, Cincinnati, South Carolina, and Columbia County.
Hilary was predeceased by her parents; her daughter Lena Catherine Simonsmeier; and her brother Thomas S. Hart. She is survived by her sons Jacob Simonsmeier-Hart (Michele) of Rogers, Arkansas and Matthew Hart Simonsmeier of Valatie; four grandchildren: Lena Nakaiya Hart, Thalia Ilyana Hart, Noah James Smith, and Atticus Hart Simonsmeier; her brother Richard S. Hart, III (David Chura) of Northampton, MA; sister-in-law, Christopher Hart of Concord, MA and former sisters-in-law, Marcia Hart of Gloucester, MA, Jane Simonsmeier of Valatie and several nieces, nephews and cousins.
Hilary was the ultimate "people person" and kept in touch with relatives and friends all over the country, who will miss her dearly. One of her favorite activities was taking, arranging, and sharing photos of all these people. She loved reading and always had at least one bookmarked with her trademark paper clips. Hilary worked as a realtor in Columbia County for many years. In retirement, she enjoyed writing profiles of people and businesses for local papers.
There will be visitation from 4-6 p.m. on Thursday, June 10 at the Raymond E. Bond Funeral Home, 1015 Kinderhook St., Valatie, NY. For those who wish, donations may be made to the Valatie Free Library, 1036 Kinderhook St., Valatie, NY 12184.