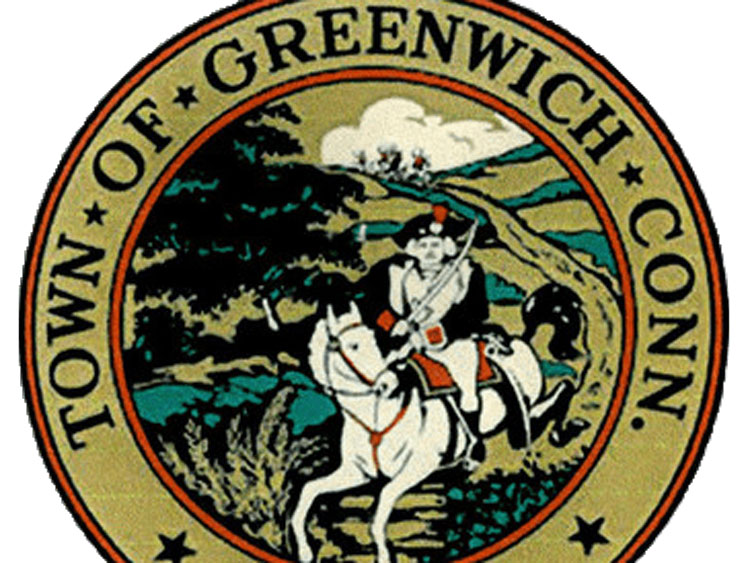 The Board of Education had requested $8.1 million for emergency repair work related to February's ceiling collapse and flood damage at North Mianus School, but the Board of Estimate and Taxation only funded a portion of that request during a special meeting last Friday.
The BET voted nine in favor, with three abstentions from Democrats Miriam Kreuzer, Leslie Moriarty, and Laura Erickson, to approve a $2 million appropriation. The Representative Town Meeting now has to grant final approval.
BET Democrats, school officials, and the North Mianus School community had called for the approval of the full request, because they said that without all of the funds, the project could be further delayed into the fall and winter. Superintendent of Schools, Dr. Toni Jones, asked the BET to fully approve and place conditions on a portion of the money if they were more comfortable with that option.
Currently, some North Mianus School students have been relocated to other locations, and Jones said she wants all students back at NMS as quickly as possible.
"When we're talking about timelines, every week and every day counts. It's not only on the front end of this construction project. Right now, we're expecting that our construction firm is probably going to have materials coming in slower because of COVID," Jones said. "It also has an impact on the backend of the project… When the process concludes and the building is finished, we then have a rather large move just to get all of those classrooms back into NMS."
Jones added that finding moving companies during Thanksgiving or winter break could be difficult.
While the full BET expressed support for the project, BET Republicans said they'd rather follow a process that has the Board of Education coming back to the BET for interim appropriations after actual scope and cost estimates of the project are known.
Jones said that according to the school district's timeline, there will be a walkthrough of the NMS building for potential project bidders on May 5, with bids opening on May 19. A contract would be issued on May 24.
With the RTM scheduled to take up the town budget in May, there was concern that the $2 million for North Mianus School wouldn't get approved until the RTM's June meeting. But BET Chair Michael Mason indicated that RTM Moderator, Tom Byrne, said a special meeting could be held before June.
Mason said that a "narrative in the town" suggesting that delays would be incurred was detrimental to the community.
"We're not doing our community any good. Nobody's here trying to create anxiety, we're trying to follow our normal practices the best we can," he said. "We might not know the scope of the project, but everyone is funding this project… This community is not benefiting by creating anxiety. We're following a process."
BET Republican, Bill Drake, said it was time to get the NMS repair work underway, but that the BET has a responsibility to Greenwich taxpayers.
"This board has never, not once allocated capital in such a preliminary manner. This is not the time to waive our duty to be thorough and careful with the citizens' money. Our duty to citizens is to be thorough and careful," he said.
However, Board of Education Chair Peter Bernstein criticized the BET for "deviating from the longstanding process of allocating money for capital projects subject to the condition of release when there's open questions."
"That is something that you've done time and time again. That's a standard BET practice, and I kind of question how we're deviating from that today," Bernstein added.
Kreuzer, who brought forth a motion to increase the interim appropriation from $2 million to the full $8.1 million, said that in the past, the BET "moved very quickly in its decisions" when considering other emergency appropriations in the school district. Kreuzer said she hoped her colleagues would "support this compromise and show our town that we can work together to help rather than hinder within our community."
Kreuzer's motion failed with a partisan 6-6 vote.
Republican Debra Hess said she understood the importance of having NMS students learning in their own building.
"I also support the process. If we were to do a condition [on the full request], and you have to go over [the estimate], we'd have to go back to the RTM anyway. I don't feel comfortable circumventing the RTM. I think they have a right to know what the costs are here," she said.
Beth Krumeich, a BET Democrat, said, "It appears that there is just obstruction being put forward here, rather than simply supporting what the professional educators, the professional construction managers, the professional engineers and architects are encouraging us to do."
Republican Karen Fassuliotis took exception with Krumeich's comments.
"I find it ridiculous quite frankly that we are being called obstructionists and we are delaying a project that hasn't even begun yet. There is no delay here, there is no obstruction here. It's a process we've followed in the past and we should continue doing so," she said.
Fassuliotis called the Board of Education's timeline "aggressive", and she hopes it can be achieved.
"However, no way will the BET or RTM be delaying factors that haven't even occurred yet," she added.