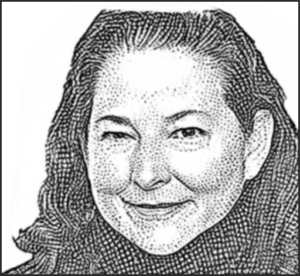 By Beth Barhydt
This week there can be only one issue on our radar screen. Like Godzilla on radar in a movie, the issue of legislation that removes local control and puts the state in control seems to be everywhere. It is not about the merits of this onslaught of legislation, which are debatable, it is about not being trusted to think for ourselves, it's about having local decision-making authority systemically removed and given to a state bureaucracy that "knows better" than we do.
One political party has complete control of state government right now and they are using that overwhelming authority to put forward a lineup of legislation that will change Connecticut forever. New England has a long tradition of local control over local issues. If this legislation is allowed to pass, local control over local issues may very well end. If you are unaware of the legislation being put forward in Hartford, then it is time to pay attention.
The list includes requiring that all children's vaccinations are on a specific schedule that is state mandated; regionalizing control of schools; and taking over planning and zoning decisions.
In the Sentinel, we have had remarkably prolific interest in this topic. You will see the most recent iteration, statewide zoning regulations, addressed throughout this week's issue. Read more above and on pages 3, 8 and 9.