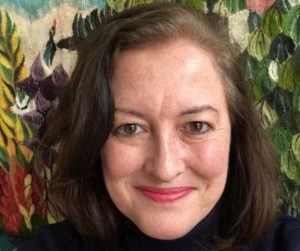 By The Rev. Meg Finnerud
Satchel Paige—the groundbreaking, philosophizing African American baseball player—had no thought of the kind of year we have experienced in 2020 when he said these words. Of course, he knew a lot about overcoming challenge and, as an athlete changing baseball through racial barrier breaking, he knew about looking forward. He surely also knew about letting bygones be bygones and surely suffered a lot before he made it to the highest rank in his sport. Because of his bearing and because he kept moving forward, we remember him for his grace as a leader and his ability as an athlete—likely in this order. We heard these words a lot in my family as Satchel Paige had the status of a kind of prophet in my family. As a baseball player in college and later coach and educator, my dad found great inspiration in the steady patience of this man whose career in the major leagues almost did not happen because of racial discrimination. We learned that faithful living had much to do with looking forward and not back.
So much about 2020 feels best left in the past especially in regard to a virus for which vaccines have finally begun to be distributed and with more on the way. The pandemic of 2020 has taken many lives and obliterated, at least for a while, our ability to gather even for worship. The losses have been real and painful especially for those who have lost loved ones to COVID-19. Along with the virus, we have also experienced a divisive national political campaign ending in a continued questioning of the validity of the election. Trust in the system of choosing leadership has been severely wounded as we enter the coming year and the presidential inauguration. While some look forward in faith to this event and the change, many others—nearly half—feel somehow duped or cheated. As a nation, we have had many reasons to lose faith during 2020 and many reasons to feel angry or even bitter.
2020 surely has taught us all a lot about faith—the source of our faith, the nature of our faith and the sustainability of our faith. Given that we have all huddled in our households the vast majority of this past year, any propensity we may have had to look to others or to communities for spiritual support has been replaced by whatever practices we have developed individually. Zoom images have functioned as supposed substitutes for the human warmth of a hug or a smile. Even families have had to draw physical boundaries toward one another for safety. These seem like changes we might well want to leave in the past.
And yet, this exercise in looking inward for faith and inspiration has surely also been good. Institutions—no matter how well-meaning or how spiritually sound—have never been a substitute for faith. Satchel Paige had no such institutions for support because the institutions functioned not to support people of color like him but to hold them back or to keep them out. In that context, not looking back represented a spiritual practice necessary to move forward in faith and to make way for needed transformation. There's more to this quotation from Satchel Paige. Why not look back? "Don't look back "because "something might be gaining on you." What might the 'something' be? The 'something' isn't specifically defined and that's the great wisdom of it. The 'something' can be anything that might take hold of the spirit and prevent the faithful movement forward.
Yes, we should remember those we have lost. Yes, we should work to rebuild the organizations and institutions that support our quality of life. And yes, we should hold dear the lessons we have learned about injustice and particularly about the scourge of racism that persists in our nation. But like the great Satchel Paige who transformed an institution by continuing to look forward and to let go of past challenges, our positive path forward as individuals and as a community depends on our knowing how not to look back. As we are increasingly able to gather again and to encourage one another in-person, this will get easier. When we can see each other smile, we will feel a lot better. When we can see prosperity returning and feel safe, we will want to look forward. Until we see these things happening around us, let's determine not to look back so that we never have the problem of what may be gaining on us.
After a twenty-year career in international development, The Rev. Meg Allred Finnerud was ordained to the priesthood at St. Barnabas Episcopal Church, Greenwich in 2014. She is currently a doctoral candidate at Fordham University working on a writing project profiling contemporary Christians who work for reconciliation and justice.