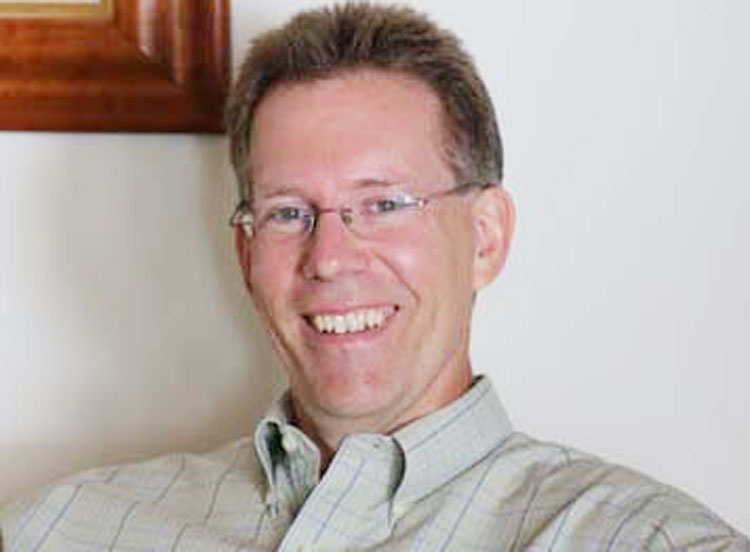 By Ed Horstman
There is a word that describes our response when we feel overwhelmed by the onset of tragedy and disorder. That word is lament. To lament is to know firsthand the deep ache of grief that can well up within us when life is lost and the foundations of hope and human flourishing are shattered. As awful as it can be to know this rending pain, to lament can also be a movement in the direction of healing. As the theologian, Nicholas Wolterstorff, said after the death of his son: "I shall look at the world through tears. Perhaps I shall see things that dry-eyed I could not see."
I lament the events that took place in the nation's capitol on January 6, 2021. It broke my heart to see the devastation that occurred there, and I watched it through tears. Five people died, a treasured public space was desecrated, and we witnessed an attack on democratic values and institutions by a mob of people driven by rage and Lord knows what else. On that day the largest crime scene in the United States of America was located in and around the Capitol Building. While trying to absorb this staggering news I wondered: when are we ever going to use the word "unprecedented" without attaching to it a negative meaning? The combination of global pandemic and ongoing threats to the natural environment gives us cause to believe that we are living at a time of "unprecedented" crisis. We have witnessed an "unprecedented" refusal to accept the results of a national election. When President-elect Joe Biden issued a statement on January 6 he said, "Our democracy is under unprecedented assault."
What took place in the Capitol Building in Washington D.C. was an insurrection, a wanton act of violence and desecration, and through public speeches and social media posts and visible physical gestures, some of our nation's elected leaders encouraged those outrageous acts. They gave permission for those so inclined to destroy, frighten, and subdue.
My heart goes out to the families and loved ones of those who died or were wounded, and my gratitude to the law enforcement officials who set aside their own safety to ensure the security of others. I applaud the efforts of congressional staffers who rescued the Electoral College ballot boxes from the Senate floor before the invaders vandalized the Capitol Building. I am proud that our elected leaders rose to the occasion and completed the work they were meant to do and so certified Joe Biden as President of the United States of America and Kamala Harris as Vice President.
I also need to pray for those who carried out violent actions on January 6. If we are ever deserving of prayer, it is when we have ceased to regard others as fully human, and in doing so become less fully human ourselves. This spirit of prayer did not rise up spontaneously as I watched men and women smash and sack their way through the Capitol Building. It has gathered momentum ever so slowly in the days since that violent intrusion. I know what it is like to rely on and benefit from the prayers of others; I hope my devotions can also be a healing force.
Nicholas Wolterstorff is right: lament can help us to see with fresh eyes, and maybe with stronger and more resilient faith. "Even now I am doing a new thing," says God through the voice of the prophet Isaiah in the Hebrew Bible. "Do you not perceive it?" Not always, to be perfectly honest. But the Elusive Presence we call God does not need much room to work. Maybe our first move forward is to clear a little space for God to help us match the word "unprecedented" with something good and healing and hopeful. Wouldn't it be the most beautiful thing in the world to be part of an endeavor that might one day come to be described as an "unprecedented" act of generosity and caring? So, dream a little dream with me, or dream a dream larger than life, about how we can make 2021 a year of "unprecedented" commitment to the future well being of the world. About how we can make that question the main topic of daily conversation. Just imagine how great our country might be if we can begin to see "unprecedented" goodness and justice in its future.
I believe that God is always at work in us and with us and for us to bring new life from disaster, new hope from shock, new love from old grudges. Our courage to lament the deeply unsettled life of our nation might set us moving in the right direction. We can look at the world through tears, and see things that dry-eyed we cannot see.
The Rev. Dr. Ed Horstmann is the Senior Pastor at Round Hill Community Church.
PUBLISHER'S NOTE: We have asked our spiritual community to share their thoughts after a difficult year and the turmoil in Washington last week. We are putting these online as we receive them and will print them in this week's paper.