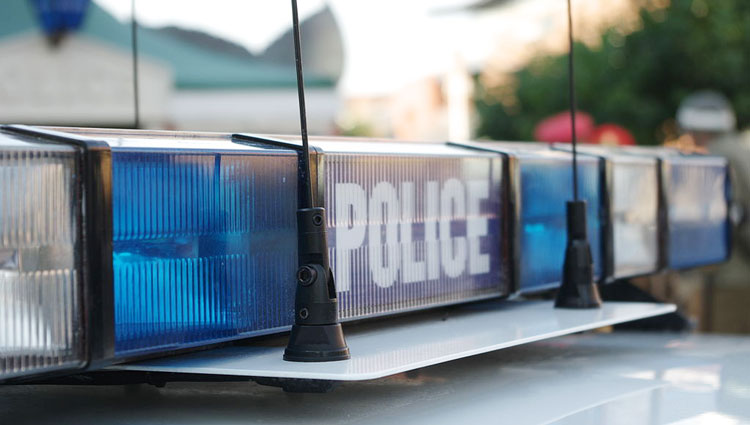 By Richard Kaufman
Sentinel Reporter
The investigation into the motor vehicle crash and fire that killed 42-year-old Devon Dalio, son of billionaire hedge-fund founder, Ray Dalio, remains ongoing.
"The investigation of the collision at the Thruway Shopping Center is still underway.  Numerous witnesses have been identified and the investigators are still in the process of completing some interviews," said Capt. Mark Zuccerella in an update released on Tuesday.. "Evidence from the crash continues to be collected and analyzed with some results still pending. This investigation has many components and the Greenwich Police Department wants to ensure all avenues are appropriately assessed and its findings are properly documented."
The GPD remains in contact with the Connecticut Office of the Chief Medical Examiner, as official results are still pending. The GPD is also working with the Greenwich Fire Marshal's office regarding the fire cause and origin.
"The Greenwich Police Department continues to express its deepest condolences to the Dalio family," Zuccerella added.
Devon Dalio was killed on the afternoon of Dec. 17 when his 2016 Audi drove over the parking strip, mounted the curb, and crashed into the Verizon storefront located within the Riverside Commons Shopping Center at 1253 E. Putnam Ave. After entering the building, a fire was ignited.
When officials arrived on scene just before 4 p.m., the inside of the building was completely engulfed in smoke. Employees inside the store were able to escape unharmed, but deteriorating and dangerous conditions prevented first responders from approaching the interior.
The fire was eventually put out, and the scene was handed over to the Greenwich Police Department and the Connecticut State Police.
Devon Dalio is survived by his wife and daughter, his parents and three siblings. He received a bachelor's degree in economics from Lafayette College, and was the co-founder of the Greenwich private equity firm, P-Squared Management Enterprises. He was also a board member of Dalio Philanthropies, and his philanthropic interests included health and wellness, disaster relief, veteran support, and animal welfare, according to his family.
Devon Dalio was co-CEO of the Dalio Family Office for eight years, and worked at Bridgewater Associates earlier in his career. His father, Ray Dalio, a Greenwich resident, founded the Westport-based Bridgewater Associates in 1975; It's considered the largest hedge fund in the world.
Last Friday night, Ray Dalio took to social media and issued a statement on his son's passing.
"It is with great pain that I am sharing with you that my 42 year old son was killed in a car crash yesterday.  My family and I are mourning and processing and would prefer to be incommunicado for the time being," Ray Dalio said on twitter. "We know that the terrible pain we are feeling has been and continues to be felt by so many others so our sympathies go out to them.  May God be with you and may you cherish your blessings, especially at this time of year."
Gov. Ned Lamont, a Greenwich resident, released a statement last week offering his condolences to the Dalio family.
"Annie and I are devastated to hear the news of the sudden and tragic passing of Ray and Barbara Dalio's son, Devon. As parents, we cannot imagine the grief and sadness of this loss. Our prayers are with Ray and Barbara, who have been champions for Connecticut children," Lamont said.
In response to the COVID-19 pandemic earlier this year in March, Barbara and Ray Dalio and Dalio Philanthropies announced a $4 million donation in support of medical care and food for those who are most stressed and cannot afford it.
A total of $3 million dollars was directed toward the sponsorship of childcare services at 26 centers across the state for hospital workers. The funds helped to pay for childcare for eight weeks for approximately 1,066 children at facilities located in close proximity to the hospital where their parent worked.
Additionally, $1 million of the donation went toward food and nutrition for Connecticut residents in need. $500,000 was provided to Foodshare to purchase 14 trailers of food that was  distributed across 64 sites statewide, which fed an estimated 35,000 people for 10 weeks. The remaining $500,000 was provided to the Connecticut Food Bank to distribute statewide.
First Selectman Fred Camillo issued a statement to the Greenwich Sentinel as well.
"Losing a family member, or someone close to us, at any time and in any manner, it's always devastating. During this Christmas season, a time of joy, reflection, and hope, has now been marred for one family," Camillo said. "The Town of Greenwich sends its heartfelt thoughts and prayers out to the Dalio family at this time. May God love Devon, and may He bless his family."