November 12, 2020
Temporary Ice Rink Proposed for Greenwich Commons Park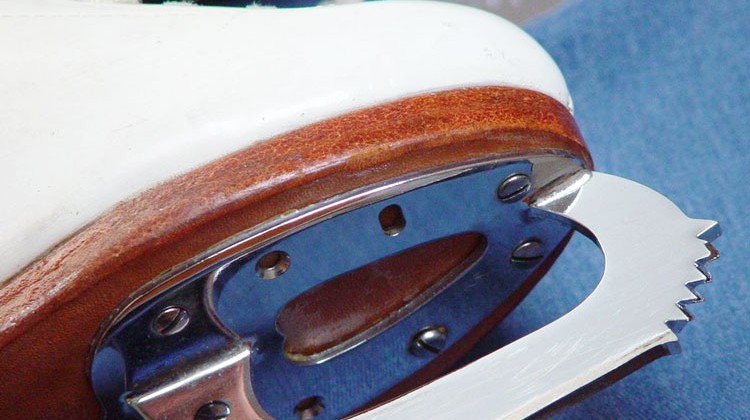 By Richard Kaufman
Sentinel Reporter
The Town of Greenwich is hoping to add a little holiday cheer and a boon to business in the downtown area with a temporary ice rink in Greenwich Commons Park behind Town Hall.
On Thursday, the Board of Selectmen was presented with the idea from Sebastian Dostmann, who spoke on behalf  of the Greenwich Community Projects Fund, the fiduciary behind the Let There Be Lights initiative to bring holiday lights back to Greenwich Avenue.
"We are looking to get conceptual approval to use the land in Greenwich Commons Park to put up a temporary skating rink on the green there, that would be open from Nov. 27 through Jan. 18, and allow for Greenwich residents to use the rink and skate for free," said Dostmann.
There would also be skate rentals available. The rink, proposed to be 52 feet by 76 feet, would be fully staffed during operating hours from 12 p.m. to 7 p.m. on weekdays, and 10 a.m. to 7 p.m. on weekends.
Pepsico had reached out to sponsor the lights on the Avenue, and they were looking to bring another aspect to Greenwich that could provide the community with a safe and social outdoor experience. The rink would serve as a donation from Pepsi, and executed by the Greenwich Community Projects Fund.
"[This is] something that would help drive business to the merchants [along the Avenue] who I know were struggling earlier in the year, and may still be struggling, as well as bringing people together in a safe way for families to get out," Dostmann added.
Selectperson Jill Oberlander said the rink could open up the possibility for other ideas to drive business elsewhere in town.
"It's really exciting, and it raises the whole issue of economic development throughout the town, not just along Greenwich Avenue," she said. "I hope that's something this Board will be able to address and forward particularly in the next couple months, as we're spending more time at home and not traveling. We can start to expand on some of these ideas."
The Board did not approve the concept yet, but they're expected to circle back on the matter on Friday. There are also various approvals and hurdles the proposal must get through before it can come to fruition.
"There are processes that we need to be sensitive to, and make sure that we are conformed to. As a matter of land use, is this a matter that's permitted within the prospective zone? That would be a question for the zoning department," said Town Attorney, Vincent Marino. "I want to make sure from the municipal standpoint that we're doing it in an appropriate form, getting all approvals that we need from various boards, and making sure we have appropriate insurance in place to protect the municipality from any liability."
Parks and Recreation Director, Joe Siciliano, put together a checklist of department heads who need to look at the proposal, pending approval from the Board of Selectmen.
Camillo had a question about site restoration after the rink is removed, since damage could be done to the field.
"The entire lawn area would have a proper subfloor on it depending on the building department requirements," Dostmann said. "We would return the park in the same condition, and/or better. If that means reseeding or redoing the sod in that area, that's obviously a cost incurred with hosting something like this, and we'd take care of it 100%."
The Board was enthusiastic about the rink and what it could mean for Greenwich.
"This is exciting," Camillo said. "It's a very worthwhile endeavor for our town."
Tags:
greenwich
,
Greenwich Board of Selectmen
,
Greenwich Commons Park
,
Greenwich Town Hall