November 6, 2020
Greenwich 2020 Election Update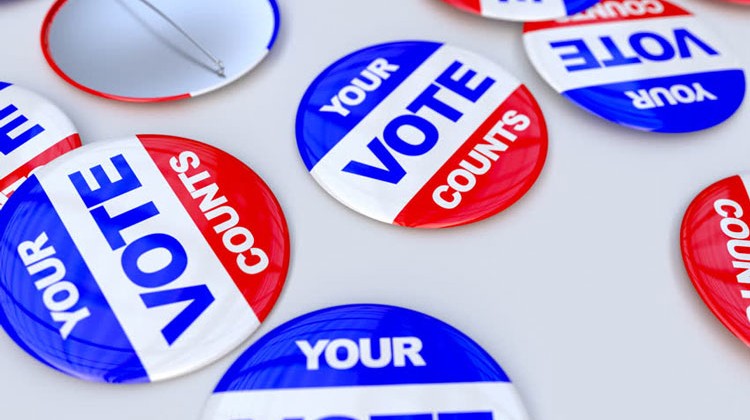 Another election has come and gone in Greenwich, and it featured several close races which stretched past Tuesday.
The tightest race was between Republican Ryan Fazio and incumbent Democrat, Alex Kasser, for the 36th District State Senate seat. On election night, Fazio held a slim margin with outstanding absentee ballots from Stamford still needing to be counted. Those ballots ended up putting Kasser over the top, as she will return to Hartford for a second term. In 2018, Kasser became the first Democrat to win the 36th State Senate seat since 1930.
According to unofficial results, Kasser won with 28,546 votes to Fazio's 27,405. Fazio won by just .68% in Greenwich, and by almost 12 points in New Canaan. But Stamford proved to be the difference maker.
Republicans scored a victory in the 150th District, as incumbent Harry Arora defeated Democratic challenger, Hector Arzeno, by an unofficial tally of 53% to 47%. Arzeno conceded on Wednesday morning.
Arora was elected earlier this year in a special election to finish out current Greenwich First Selectman Fred Camillo's term in Hartford.
In the 149th District, Republican Kimberly Fiorello held an unofficial lead of 53% to 47% over Democrat Kathleen Stowe on Wednesday afternoon, as officials in Stamford continued to count absentee ballots. The 149th District covers the backcountry of Greenwich and a section of North Stamford.
Fiorello tallied 7,126 votes to Stowe's 6,473. Stowe conceded the race on Thursday.
Democrat Stephen Meskers will head back to Hartford to represent the 150th District. He beat Republican Joe Kelly, the former Greenwich High School rugby coach and current Board of Education member, 55% (6,714 votes) to 45% (5,512 votes).
Kelly called Meskers on Tuesday night to concede the race, which had been very civil and competitive over the last couple months.
Record Voter Turnout in Greenwich
Turnout was extremely high in Greenwich in an election unlike any other before it.
According to the Registrar of Voters website, the unofficial turnout rate was 84.81%. The record in Greenwich was 82.93, set in 2016. That year, Greenwich won the Democracy Cup, which is given out to the municipality in Connecticut with the highest turnout rate.
Out of 41,560 eligible voters in town, 35,248 people voted. Of that number, according to the Registrar of Voters online turnout data, 15,440 were absentee ballots, and 19,808 voted in person.
Operations ran smoothly across Greenwich at the polling locations. Long lines formed early in the morning, but dissipated into the afternoon and evening.
"I think that the poll workers and the voters should all be very proud of themselves for how well everyone conducted themselves in this election. It's one of the best elections I've ever administered in my 12 years," Greenwich Republican Registrar, Fred Decaro said.
Millennial turnout was expected to increase in Greenwich, said Tony Turner, a former member of the Greenwich Representative Town Meeting and the Board of Estimate and Taxation, and now the founder and CEO of Rock The Vote Greenwich. The group is a local non-profit, non-partisan chapter of the national organization.
Rock The Vote Greenwich got off the ground two months ago, and helps 18-35 millennial voters in Greenwich to make more informed decisions at the ballot box, by providing tools on how to register to vote, how to update or change party status, and by giving voters access to local candidate information.
For local elections in Greenwich, millennial turnout is only 14%. In U.S. presidential election years, that number increases to only 49%.
"This is the most disruption America has had since World War II, and clearly people wanted to be heard in a variety of ways and for a variety of reasons. The campaigns were also very rigorous, both Republican and Democrat. It made voters in our area more awake and aware than we've seen in decades. I think if you combine the rigorousness of the local campaigns, with the disruption that we've seen at the national level, people just came out in droves to be heard on all of that," Turner said.
Turner believes there is still a long way to go in supporting millennial voters in Greenwich.
"I think finally they have a trusted source of information that they can go to that's non-partisan, not for profit, that just does one thing and that focuses on helping them make a more informed vote, which research says is one of the reasons turnout is so low," Turner added. "They just don't have all the right information that convinces them the issues will have a direct impact on both the here and the now, as well as the future. They're our future, they're the next generation of leadership. We have to engage with them now."
For more information, go to rockthevotegreenwich.org.
Tags:
greenwich
,
Town of Greenwich