October 29, 2020
Faith At Home: Creating Ritual & Routine in Uncertainty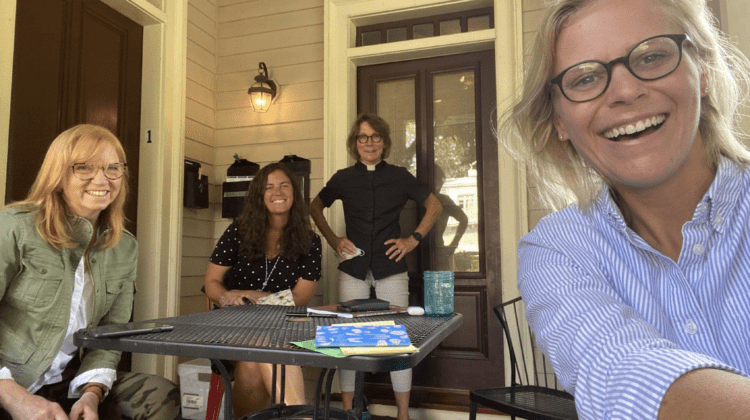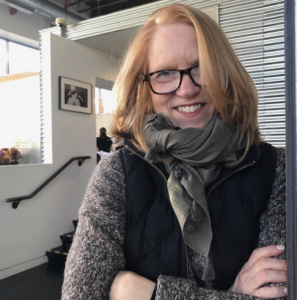 By: Bobbi Eggers
Parents of school age children have one of the hardest jobs now. Their job description has increased exponentially, without a raise or a new title. Suddenly, it seems like we are doing the job of 3 or more. One of those jobs is being the primary teacher of our kid's faith development.
A while back, we created a popular parenting group at Christ Church Greenwich, Family Matters, a support group intending to help parents get comfortable with talking about spirituality in the home, not just dropping their children off to Sunday School for someone else to do it. But now parents are that someone else in Sunday School. How do we do this if you don't see yourself as "religious"? Should we even bother?
During this time, so many parents need support, so the leadership at Christ Church is continuing with Family Matters, pivoting to podcasts in this new reality. If you are interested in figuring out how to keep spirituality in your family's life during an isolated time, I urge you to listen to this podcast. I'd like to share some nuggets of our first podcast on the front porch of the Tomes Higgins House in September.
Leading the first podcast is the Reverend Abby VanderBrug, Director of Children and Family ministries, a mom of young children, and the delightful, and energetic host of our porch talks. Joining us is the Reverend Dr. Cheryl McFadden, Senior Associate Rector, and Lauren Johnson, Director of Youth Ministries. I am humbly seated at this outdoor podcast table as the founder of Family Matters and a mom or step-mom to eight children throughout my adult life. Experiencing different children's personalities and their friends evolve gives a unique perspective. Our podcast participants are friendly and chatty but most importantly, enormously helpful. These are women who have high level religious education, deep faith, and experience.
Our podcast conversation is rooted in the importance of talking about faith at home. It can seem awkward if you aren't used to it, but it doesn't have to be. Books may help. Abby recommends the book, "Faith at Home," by Wendy Claire Barrie who says, "Home and parents are the key mechanisms by which religious faith and practice are transmitted intergenerationally. Recent studies indicate that the single most important factor in youth becoming committed and engaged in the religious faith as young adults, is that the family talks about religion in the home." Abby grew up learning Christian education in a church. "That is where we learned our faith. But it is profound for me to realize that I learned much of my faith from my grandmother, my mother and other women in my life."
Cheryl recommends the book, "The Spiritual Child" by Lisa Miller. "The primary people who teach children about faith is the immediate family surrounding the children." Lauren agrees. "Keep it simple. Just talk to God as a friend, as if He is right next to you. He's in your heart. It's important for teens and children to hear. There's no specific way you need to pray. God just wants to hear from us."
What about the questions kids are bound to ask. Some parents get intimidated. Don't be afraid of your kid's questions about God or Mary and Joseph having a baby and who that Daddy is. Kids are full of questions. It's ok not to know all the answers, in all aspects of life. It can help them with resiliency, to work through things one step at a time. You can say, "I don't know. Let's find out together." The idea of who God is so big for everyone. Abby once heard someone say, "I want to have wonder and faith and open-mindedness like a child." Kids can be more accepting of love and grace and God than parents are, as long as the answers are age appropriate.
Showing your children that someone is looking out for them, to trust in God, is a game changer. Faith will get you through. Say a prayer and ask for help, even if it's a school test. Just help them to know that they are not alone. I believe it's a gift we need to give to our children. Cheryl suggested, "Have your child write that prayer before the meal." It allows them to emotionally participate, not just hear a standard prayer of thanks, especially as Thanksgiving is coming up.
Cheryl also recommends a book, "The Common Prayer for Children and Families," full of illustrations and prayers inspired by the traditional Book of Common prayer.
Lauren works with dozens of teens, often struggling with their questions about faith. "Role modeling has a great effect on your children. They need warmth and support at home. Teens require a warm and steady presence. They want to take off the face mask when they get home after a day of high stress at school and toss the book bag." They need to decompress. Go for a walk, get outside. "Routine matters," Lauren says. "It helps set them up for a successful school year. Try to be silent and listen to your children. Don't talk. Let them bring forth what is on their hearts and minds."
Moving forward, Abby has made an important suggestion, "Listen for God in this moment. We are a family together in this time. What do you want to change?" Cheryl suggested, "Create routine. Every Sunday night at 6:00 we Zoom, between me in Greenwich, one daughter in NYC and one in Kansas, and my husband in North Carolina. I love it. It's a special connection. We never did that before the pandemic. We are going to continue this routine. Figure out what routines work best for your families that you can continue."
Routine matters in my home. Early on in this changed world, I told my adult children that we are no longer the hierarchy of a family. I thought it would cause too much friction for everyone, especially because they are too old to still be living at home, but here we are. Think of us now as a commune. Everyone shares tasks, grocery bills and some household expenses. Everyone cooks, cleans their own space, we all share. It's a lateral structure so everyone is in charge of making decisions. It has worked incredibly well. No one lecturing, no one treating them as children and me, not getting stuck in the kitchen cooking alone every night. We often go to Tod's Point and walk together and have meaningful conversations we would never have had. Abby said, "More families are sharing together than ever before. Life is much more intergenerational."
Communicate what is in your heart and that is the most organic way to show them spirituality. It doesn't have to be quoting scripture, if that's not what you are all about. It is sharing deep faith and love and trust in some things unknown, which builds security, and that is a pretty important thing for us to teach right now.
Here's one more fun way to talk about God with your kids: bring them in their Halloween costumes for a Drive-Thru Blessing of the Halloween Costumes on Sunday, October 25, 12- 2:00 pm in the Tomes Higgins House Circular Driveway.
To listen to the Family Matters Podcast on the Christ Church Greenwich website, go to https://christchurchgreenwich.org/sermons/faith-at-home-creating-ritual-routine-in-uncertainty/