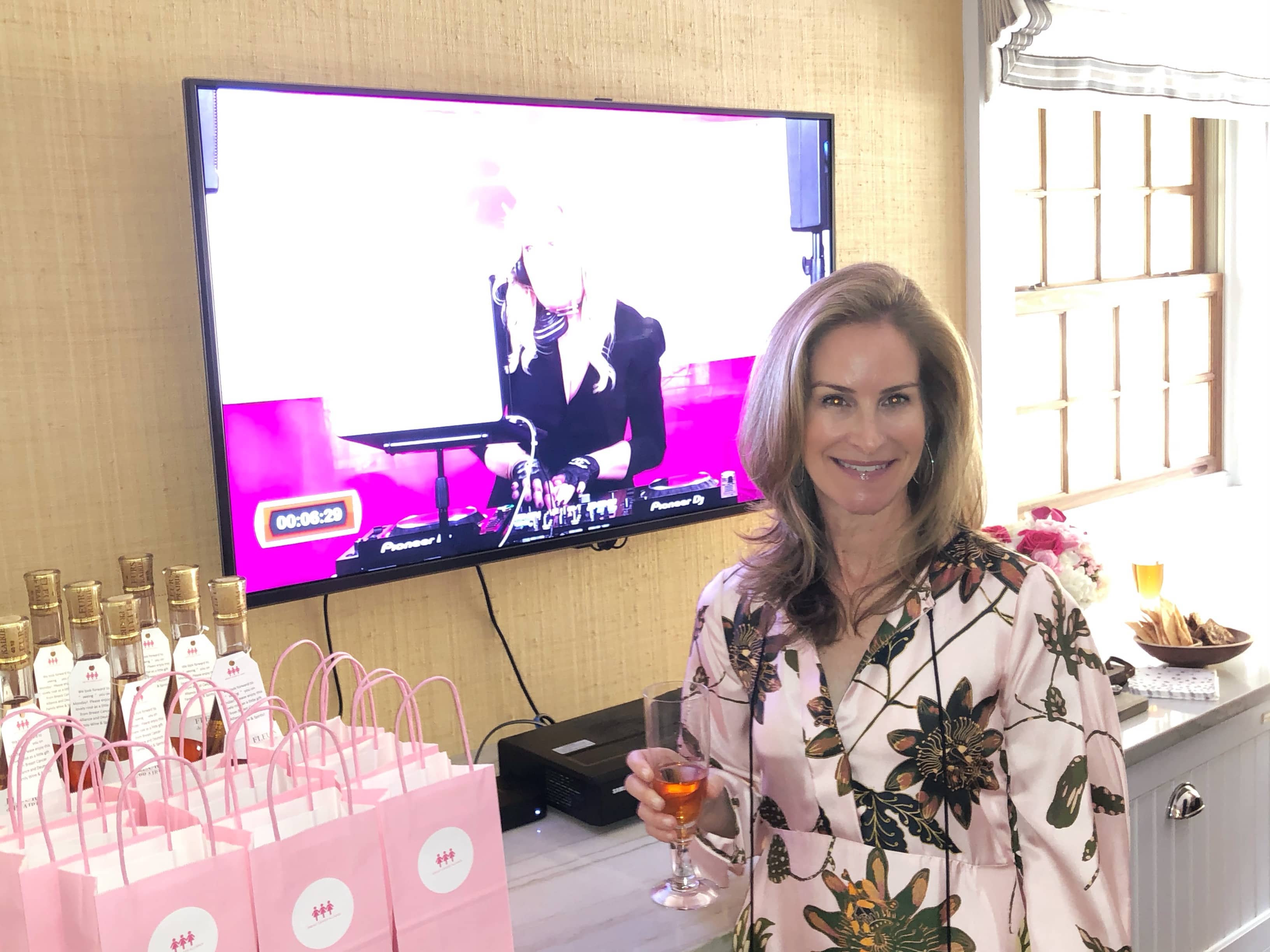 By: Richard Kaufman 
Earlier this week, the Breast Cancer Alliance held their 25th annual luncheon and fashion show. And although it was virtual because of the ongoing pandemic, it was just as impactful and heartfelt.
The event serves as the biggest fundraiser of the year for the BCA, as they raised over $900,000 on Monday for 2021 grants. Over the course of the program, attendees had the chance to bid on silent and live auction items, such as an afternoon of shopping with Sarah Jessica Parker in New York City, or a private cooking demo with chef Jean-Georges.
The BCA's mission, according to their website, is to improve the survival rate and quality of life for those impacted by breast cancer through better prevention, early detection, treatment and cure. The BCA promotes these goals by investing in innovative research, breast surgery fellowships, regional education, and dignified support and screening for the underserved.
Since its founding in 1996, the BCA has awarded more than $29 million in grants to support its mission.
The virtual event featured a special memorial tribute to one of the BCA co-founders, Lucy Day, who passed away earlier this year; a fashion show from Carolina Herrera, presented by Richards; the models of inspiration fashion show, showcasing breast cancer survivors; and a silent and live auction.
This year's special guest speaker was actress Kate Walsh, who is best known for her role as Dr. Addison Montgomery on Grey's Anatomy.
Yonni Wattenmaker, Executive Director of the BCA, said the foundation is needed now more than ever before.
"The reason that BCA still matters perhaps more now than ever is that so much has been delayed because of COVID, people are isolated, they're not getting their treatments. We need to continue to fight this fight, because those diagnoses haven't changed," she said.
The BCA held a memorial tribute to Lucy Day, who passed away from pancreatic cancer earlier this year.
Upon retirement from working on archeological sites and for museums, she had a rewarding life as a volunteer in Greenwich. Day served as board chairwoman of three non-profit organizations and was a founder of the BCA. Day was an enthusiastic gardener, and judged for the Garden Club of America for more than 20 years. At her home in Greenwich, she developed a renowned topiary garden which she and her husband donated to the Berkshire Botanical Garden in Stockbridge, Mass.
"Lucy just was lovely, beautiful, smart, a doer, and somebody that I really admired," said friend, Ann Lockyer, in the video tribute.
"The BCA is absolutely fantastic," added Day's husband, Nat. "She was so proud of it because it has grown so much and done so much."
Lockyer recalled the time she was diagnosed with breast cancer four years ago, and Day was there to offer support.
"Sometimes you need just that one friend to just be direct, and say not only how are you doing, but where are you going to get your wig?" Lockyer said. Day gave her the name of a woman who sold wigs in nearby Port Chester, N.Y. Day's daughters, Annabelle and E.V., spoke fondly of their mother as well.
The event co-chairs for the luncheon and fashion show were Karena Bailey, Ashley Bekton, Melissa Nisenson and Joy Gregory. They each spoke about why they decided to get involved with the BCA.
"Obviously as a woman and a mom, I'm really aware that at any moment this diagnosis can come my way. Being a part of this has given me a wealth of information I didn't know about before. It's been incredibly inspiring to be around people who have been diagnosed, and understand how one day to the next your life can completely change because of this, and how important it is to get mammograms regularly and advocate for yourself," Bailey said.
"I think if there's anything we've learned in this time of COVID and cancer, is that it can happen to all of us and any of us, even those that have taken really good care of ourselves," added Bekton.
Nisenson said her grandmother passed away from breast cancer, and that fighting the disease is "near and dear" to her family. Gregory's mother passed away from breast cancer in 2004.
"It was absolutely horrific to watch her pass away from that. I decided then and there I had to get involved," Gregory said.
Reshma Gopaldas, Vice President of video at SHE Media and a breast cancer survivor, spoke with actress and special guest speaker, Kate Walsh, about their experiences with their respective diagnoses and recoveries. Gopaldas was diagnosed with breast cancer in 2014, and Walsh was diagnosed with a benign brain tumor in 2015. Walsh's mother is also a breast cancer survivor.
"If there is any kind of history in the family of breast cancer, even if you're young, advocate and push [to get checked]," Walsh said.
Gopaldas said bringing a team with her to every doctor appointment helped her get through tough times.
"You don't hear anything after someone tells you you have cancer," she said.
The "models of inspiration" fashion show showcased breast cancer survivors, who told their stories, wearing Richards' fall collection.
This year's models were Maria Hryckowian; Anna Forde; Nicole Dimonda-Brambila; Kathleen Lozier; Amy Frolick; Melissa Tolchin; Jennifer Dreilinger; Annmarie Veziano Formato; Robyn Jones; Shealyn Mencel; Vivian Evans; and Reshma Gopaldas.
For more information on the Breast Cancer Alliance, go to breastcanceralliance.org.