October 9, 2020
I am because we are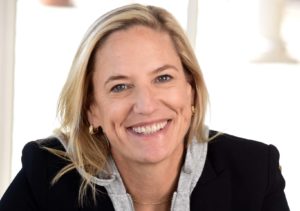 By: Icy Frantz
I don't know about you, but I have been feeling bewildered this fall. It's the end of September and I still can't find my footing. The temperatures are cooling and there is plenty new in our home. COVID continues to battle on. The election is looming.
But what I really can't figure out is who to root for – the Patriots or the Buccaneers? When Tom Brady (the G.O.A.T) announced last spring that he would be moving to a new team, I was struck with the dilemma – do I stay, or do I go? When Gronk was thrown into the mix, I was perplexed. What jersey do I wear? Do I free up my schedule so that I can catch both weekly games? And when the two teams come face to face against each other – what will I do?
For years, the New England Patriots has been my community, my go-to, and the team has provided a special connection for me to like-minded fans of the number 12 and the red, white and blue. The team's success kept me tethered to the screen well into January and I watched and cheered from the comfort of our family room (and not just for the commercials or the half time show), I read the Monday morning commentary, and I smiled at folks on the street wearing familiar fan gear – you are my people!!!
Many of my decisions in life have been based on finding community and it goes well beyond my allegiance to an NFL team or player. I went to a fully residential boarding school in New Hampshire in my teens. I attended a small liberal arts college in Hartford where I played squash and found a solid community in my teammates. I returned home to Greenwich, where I got involved and found another wonderful and supportive community. And while raising our children, we chose schools that provided an environment that was caring and family-like; again, strong communities.
But what is it about communities that I find so attractive? I heard a politician many years ago speak about his upbringing. He said he lived in a town where folks looked out for one another. If a young child was found wandering the streets, everyone knew exactly where the child belonged. No cops were called; no reason to get child protective services involved. And I remember thinking that's the kind of place where I want to live. A community where we care for and look out for one another, where we feel safe, where we feel connected, "where everybody knows your name" to quote a popular TV jingle. And that's the attraction.
Our house has gotten quiet, and I find there are positives to the decrease in parenting responsibilities. There is now more time for Netflix, and just the other night I browsed my way into a documentary entitled The Playbook: A Coach's Rules for Life. Essentially, it's about Doc Rivers' successful run with the Celtics, but my big takeaway is whittled down to one word, Unbuntu (which is translated as "I am because we are"). The Celtics embraced this word as a way of life. In fact, in an interview with one of the team's stars after a game, the player deflected his own achievement by saying that he was able to make the baskets because his teammates did their jobs because they were where they were supposed to be. And when Doc Rivers' father died, one of his players said, "I am sad because you are sad." Communities exist on connection and survive because we need each other.
In my town, I am often in awe of the many ways that our community comes together to support one another, and that support has been out in full force during the pandemic. Our first selectman and his administration have worked tirelessly. Nonprofits have come together to meet community needs. Individuals have volunteered. In the spring, members of our town government reached out to the elderly. We shopped locally. Teachers and healthcare workers and other frontline professionals stepped up to the challenges. We cheered each other on.
But there are dangers in staying too insulated within the boundaries of our communities, whether those lines are geographical, religious, social, political, or philosophical. We construct our worlds based on our likes, dislikes, and thoughts, and with those who have compatible goals and ideas. And that is nice. But to create a better world, we need to reach outside of our communities, even if it means cheering for the New York Giants.
To that end, I invite you to join me in a little project called Communities Helping Communities, and as easy as it is, it will go far to help others. Did you know that within the past year, almost 2/3 of low-income women and girls have struggled to afford feminine hygiene products – items that I take very much for granted – and that inaccessibility often leads to missed school and work? LifeBridge in Bridgeport, Connecticut is working to supply 600 women and girls with feminine hygiene products, and you can help make this happen. Products can be dropped off at the Cos Cobber at 31 East Putman Avenue or Roller Rabbit at 103 Greenwich Avenue, or monetary donations can be made to Lifebridge.org under the designation, choose "Hygiene Products." Thank you in advance for your consideration!
I have been lucky to be a part of many communities – teams, schools, churches, and towns – and there is no time that I feel safer and more secure than when I am fully engaged in those communities when I am with my people. This is privilege. I am also aware that there are many who do not have the same luxury, the same sense of security. The pandemic has taught us just how much power there is in community and just how much loneliness exists without it. We have an obligation to help people feel connected and cared for. Doc Rivers players understood so well that for an individual to make the winning basket, it is necessary for all of the players to be in the right place too. We all play a role in success. We need each other.
(And just in case you are wondering, the Patriots are 2 and 1, and the Buccaneers are 3 and 1. I have managed to move beyond my comfort zone and cheer for both teams.)