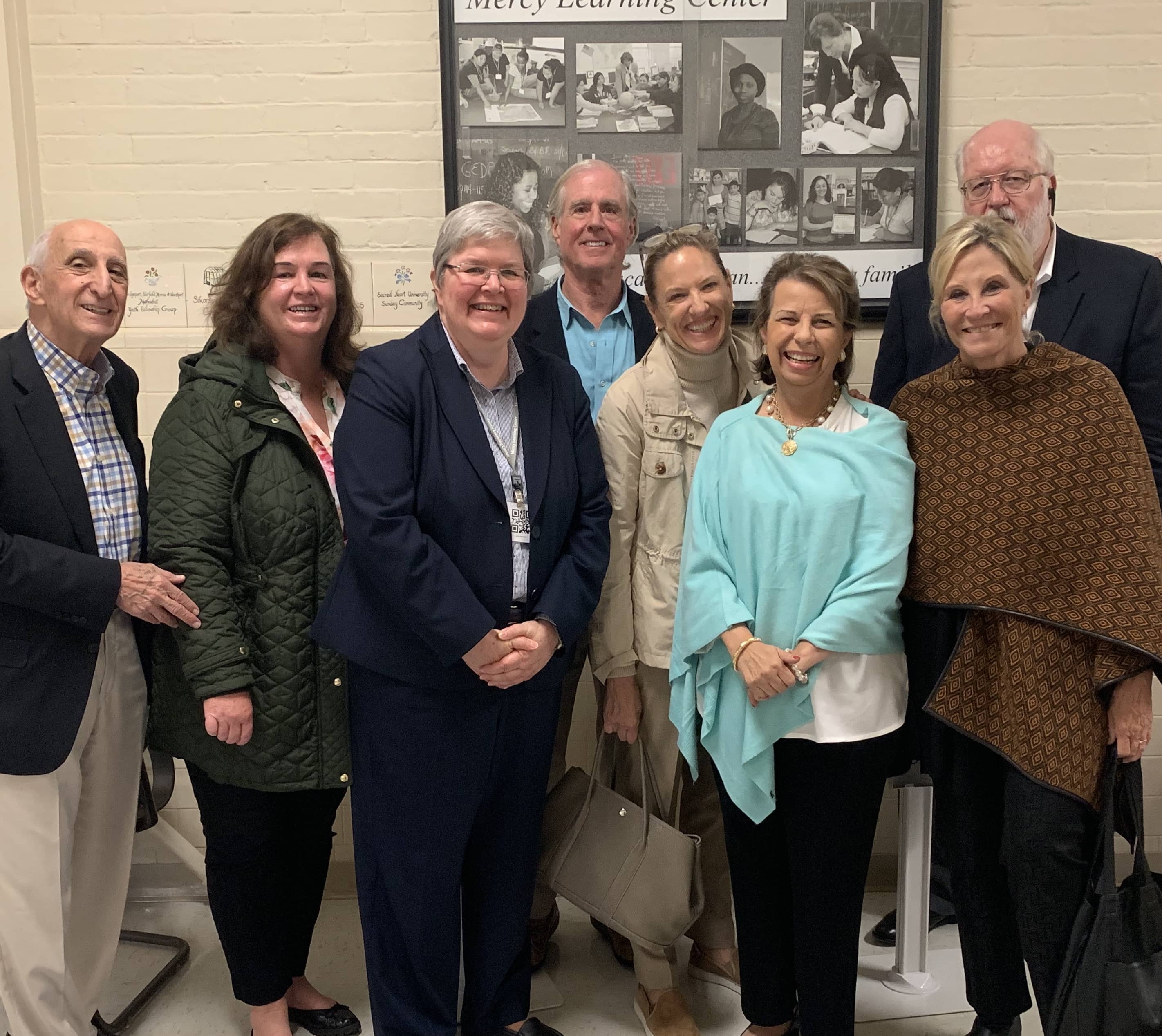 By: Anne W. Semmes
Pam Pagnani is the 2020 Greenwich Sentinel Award winner announced in early June. She is the fifth Greenwich individual to receive the Award since its founding in 2016. Traditionally, Pagnani would have been presented with her Award by Police Chief Jim Heavey, the first Award recipient, at a celebratory event held before the July 4 weekend, but for the pandemic. Pagnani, instead, is being celebrated in these pages.
Over the last three months, Pagnani, as Senior Vice President of Sotheby's International Realty, has been demonstrating in her work and in her volunteering those qualities seen in her empathetic embrace of her community that has won her the 2020 Sentinel Award.
We reached out to Pagnani to ask what message she sees in her being given this Award?
"Strange that of all days you should ask this question," she replied. "I just led a virtual book club with about 80 of my agents in Greenwich, the Hamptons, and Palm Beach. The book, 'The Go-Giver' is a mindset, of the way you can actually improve your business with the idea that you are of service to others, and how that value is more important than the bottom line. At the end of the day it's those acts of service, and the way that you interact with people that helps you to achieve success."
"So," she concludes, "When I look at what the Award does to recognize things that I've done in the community, and things of that nature, I think that's somewhat natural to me to act in that fashion. I run my business with the idea that the more you give, the more you live. Because what you give does come back and you're not looking for it to do that, it just does by the law of nature."
Early in the pandemic a group of Pagnani's agents spearheaded a supportive visit to the Greenwich Hospital to show appreciation for the health workers. "They had to get the First Selectman's permission, the Hospital's permission, and the Police Department. We went to the garage where the health workers change shifts. We went out with the pots and pans and the bells.
Every one of our service agents was there, but we didn't put anything up that we were Sotheby's agents. We weren't trying to do it because it was about us – we were trying to do it for them. And then the hospital workers would blow their horns. It brought tears to our eyes."
Other than her day job, Pagnani manages to serve on a number of boards: Greenwich Land Trust, Greenwich Riding Trails Association, and most actively during the pandemic with the Bridgeport based Inner City Foundation for Charity and Education.
"We have a weekly meeting for emergency funds," she says. She describes the Foundation with its reach across Fairfield County as "kind of like the United Way," giving grants to organizations. "Before we give money, we visit their facility. We go through their financials. We interview the executive director just to make sure that they're legitimate and that their need is legitimate. It isn't as sexy if you will. But at the end of the day it feeds people and educates people, and it gives them an opportunity to integrate into our country or our city in a safe manner."
In her frequent travels Pagnani has found Greenwich different from other towns. "There isn't this community spirit that we have here, where everything you touch has been involved with volunteers. Whether it's a garden club or the Bruce Museum, the Greenwich Land Trust or the Landmark Preservation Trust, people are committed, and they want things to happen. Instead of griping about it they do something about it. That makes our community friendly, it helps people to make friends for relationships. And that's how you get that good feeling."
"It's a culture," she cites, "Like I build a culture at my firm. It's a work in progress, and it doesn't happen overnight, but it does happen. And I think Greenwich, certainly not by me but by all of our forebears, has always instilled this community spirit, this community involvement. Even on the sidelines with soccer coaches. It starts very young, and you don't have to be smart to volunteer. You just have to be able to give up your time and have a good attitude".
So, when the pandemic began, Pagnani had opened her door to host her New York City family of daughter, son-in-law and two granddaughters, now two and four. With that welcome has come an unexpected gift. "They have just signed a contract and bought a place here in Greenwich," she tells, "It's a silver lining to this pandemic." And perhaps, down the line, there'll be that opportunity to be on the sidelines as a soccer coach to those grand kids.