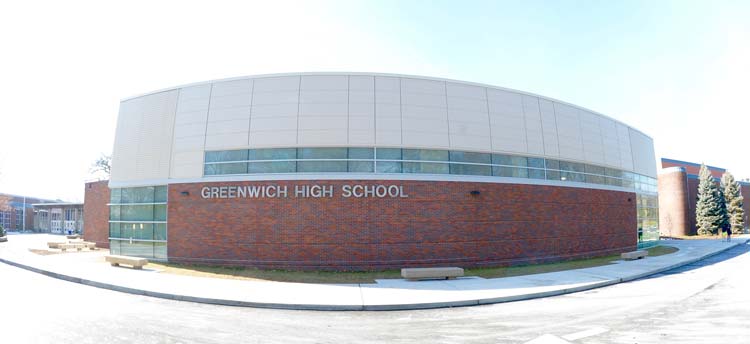 By Richard Kaufman
Sentinel Reporter
A teacher at Greenwich High School has tested positive for COVID-19, and a student has quarantined after finding out that a family member was infected with the virus, according to Greenwich Public Schools (GPS).
A letter from Mary Keller, GPS Head of Nursing, was sent to GHS families by Superintendent Dr. Toni Jones on Tuesday, alerting the community about the situation.
Last Friday, a teacher self-quarantined and has stayed away from the GHS campus. On Tuesday evening, the school district was notified that a COVID test came back positive. Local health officials began contact tracing on Wednesday so that any students who may need to be quarantined can be contacted. A portion of the high school returned for in-person learning on Thursday; GHS is using a hybrid model, with in-person learning and distance learning throughout the week.
A GHS student went home on Tuesday after finding out that a family member was positive for COVID-19.
"The family member had been in quarantine since last week, and the student had no contact since that point," the letter to families read in part. "Out of an abundance of caution, the student will quarantine for 14 days at home and will be tested.  The student has not experienced any COVID-19 symptoms. We will keep you informed if the student's test results should be positive and contact tracing would need to be initiated."
In her letter, Keller assured families that the district will remain proactive to ensure safety for all.
"In an effort to be proactive, GPS began optional COVID-19 testing for staff last week. GPS tested approximately 50 GHS staff members last Friday and all results were negative. GPS will remain vigilant in keeping our families informed as guided by our local health officials," the letter said.