August 25, 2020
Yale New Haven Health: We Can't Let Our Guard Down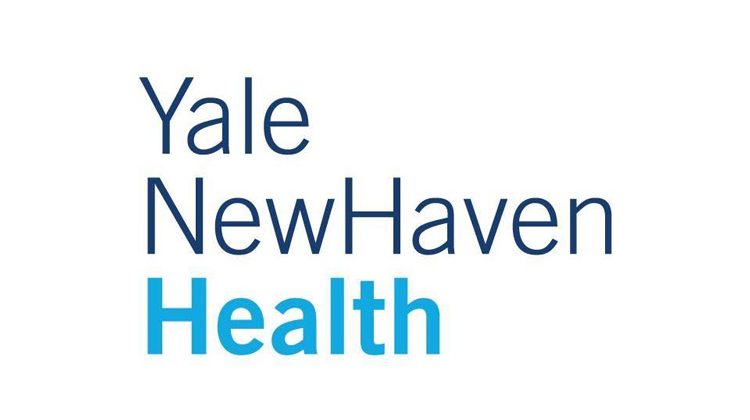 By Richard Kaufman
Sentinel Reporter
Officials from Yale New Haven Health gave an update on COVID-19 on Monday, and stressed the importance of staying the course in the fight against the disease.
As of Monday morning, there were just 24 COVID patients across the Yale New Haven Health system, including one in Greenwich Hospital. At one point in April, there were roughly 800 patients in the system, and over 120 in Greenwich Hospital's 200 bed facility. 
Overall, Yale New Haven Health has discharged over 3,600 patients since the pandemic began.
"We're still in a really strong position in Connecticut, compared to other states in this country. We need to make sure that we don't let up our guard," said Yale New Haven Health CEO, Marna Borgstrom.
In recent days, there has been a spike in cases in Danbury, Conn., prompting schools to begin the year with online learning. Borgstrom said Yale New Haven Health is continuing to monitor flare ups across the state, especially as the school year gets underway.
Dr. Tom Balcezak, Yale New Haven Health's Chief Clinical Officer, said the state needs to respond quickly and go back to some of the restrictions that were in place in the early part of March if spikes occur. 
"While it's disappointing and unfortunate that there's been a spike of cases in Danbury, I think they're handling it very aggressively and appropriately. We're going to need to do the same if we see a spike," he said.
Balcezak added that reopening schools will be more of an artform, mixed with science, as schools try to balance in-person and online learning. He said that while young children have shown a milder form of COVID-19, the potential threat of a spread to vulnerable people remains.
"We have to be very careful in making sure that the children don't get the disease both for themselves and for the folks around them," he said. "Whether or not we see a surge or a spike in cases is largely up to the students themselves and how they behave and how they conduct themselves."
With regards to testing, Balcezak said the Food and Drug Administration recently granted Emergency Use Authorization (EUA) for a saliva test, which was developed by physicians at Yale School of Public Health and the Yale School of Medicine.
"That's an exciting step forward and gives one additional way that we can do testing. It provides a novel way of collecting that test which is somewhat easier than the nasal swabs. I think we're going to continue to see innovations here in New Haven and across the country as we continue down this road in the pandemic," he said.
The FDA also granted an EUA for the use of convalescent plasma as a treatment for those sick with the virus. Yale New Haven Health took part in an expanded use trial from the Mayo Clinic over the last couple months. However, Balecezak said the treatment showed little benefit, and was hard to really gauge because there was no placebo aspect to the trial.
"While there was demonstrated to be a little benefit, it was not a remarkable benefit. Because there was no harm in the potential for a little benefit, that's why they're granting the emergency use authorization," Balcezak said. "It's no panacea. If there is a benefit to using it, it's probably quite mild."
Prevention efforts and non-pharmacologic treatments will be key in fighting the pandemic, Balcezak noted. Pharmacologic treatment, such as pills and injections, haven't worked sufficiently enough to date.
"Non-pharmacologic treatment and prevention are two of our strongest weapons against the pandemic. We have not seen really any benefit among pharmacologic therapies. I'm not certain that we ever will," he said.
Yale New Haven Health is taking part in the Pfizer vaccine trial, beginning as early as this week. The Yale Center for Clinical Investigation and physicians at the university are continuing to work with Pfizer and the Yale New Haven Hospital's Investigational Pharmacy to ensure the safe arrival of the vaccine, which must be shipped at minus 80 degrees Celsius (minus 112 degrees Fahrenheit).
Yale New Haven Health has pre-screened and enrolled more than 300 people as of last Friday who will take part in the vaccine trial.
"I am enthusiastic about a vaccine, because I think that's our best hope to create immunity among the population of humans on the earth. But it's going to be an enormous heavy lift to have 80 percent of the people on the face of the earth get vaccinated in order to stop the spread," Balcezak said. "The cornerstone of stopping this pandemic is going to be prevention efforts, starting with masking, and hopefully soon within the next 6 months a widespread use of the vaccine."
If you are interested in signing up for the trial, go to yalecovidvaccine.org for more information.
Tags:
Covid-19
,
greenwich
,
Greenwich Hospital
,
Yale New Haven Health