July 31, 2020
SandBlast 2020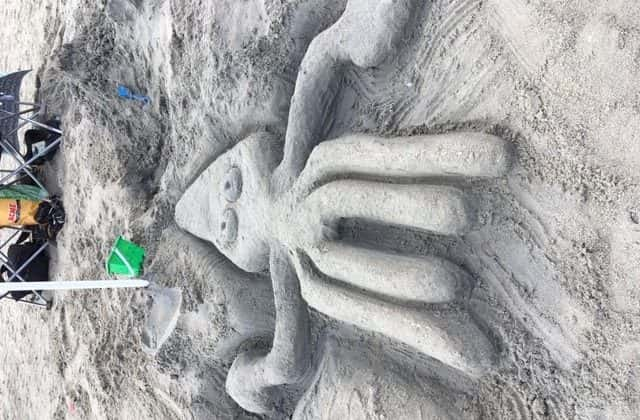 By Zilana Lee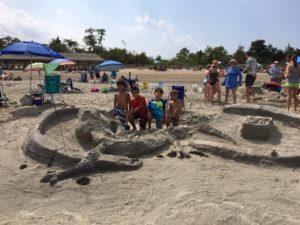 In an effort to bring back the popular Sand Sculpture Festival, this summer it will be a socially distant contest via email. In coordination with the Greenwich Arts Council, the Parks and Recreation Department welcomes all Greenwich residents to build a sand sculpture and enter their sculpture to the contest for a chance to win a prize from the event sponsor, Logos. 
This year Sandblast will not be held as a one-day event, but instead a contest open throughout the summer. There is no specific theme for sand sculptures, and participants are encouraged to use their imagination and get creative at the beach this summer. The deadline to submit photos is Friday, August 28. Families are asked to submit photos via email to ptroiano@greenwichct.org. Entries should include a title and picture of the sculpture, full name(s) of sculptor(s), and home address. There is a limit of no more than two sculptures per household and the contest is open to Greenwich residents only.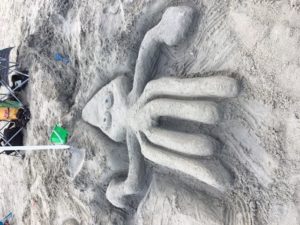 The judges will look at each submission and pick the top three sculptures based off of the following criteria – only use what can be found naturally at the beach, and originality and creativity of the sculpture. The top three sculptures are awarded a prize from Logos, an embroidery and printing service located in Glenville. Each year there are different sponsors, last year the sponsors were Meli-Melo Juice Bar of Greenwich and Beachmate. All provided special prizes and giveaways for participants.
"The Parks and Recreation Department tries to do many things for the community, not just sports based or physical activity programs in the parks. We try to do our passive programs as well which are more family-community centered," said Patricia Troiano, Greenwich Recreation Supervisor. "Over the years Sandblast has really grown in popularity because it's a family-centered event, it's free, and it helps the community enjoy the summertime and celebrate time together at the beach."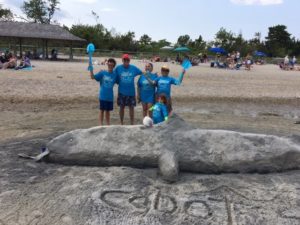 Last year, hundreds of residents gathered at Tod's Point for the sand sculpture festival. Some of the sculptures included a large shark, a family of squid, a living room, Hogwarts Castle, and many more. The children were hard at work creating their sand sculptures, but they could not have been completed without the help of all family members – it was a team effort! In addition, there were a few professional sand sculptors at the festival, creating sculptures for everyone to admire. 
The Greenwich Arts Council promotes the arts by working closely with the town to encourage children's creativity and artistic expression through the experience of creating art in the sand. The Parks and Recreation Department holds a similar event in the winter, a snow sculpture contest. It is not a one-day event, but children can submit a photo of their snow sculpture throughout the winter months for a chance to win a prize. 
The judges cannot wait to see what participants build in the sand this year!