July 31, 2020
Hydrangea Envy Contest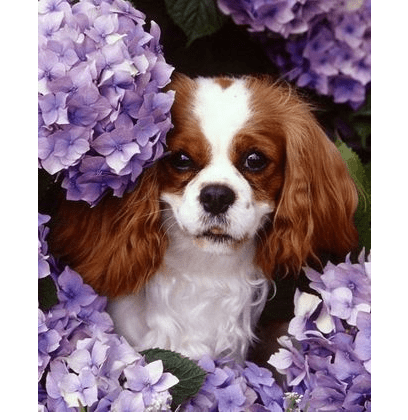 By Julia Lucey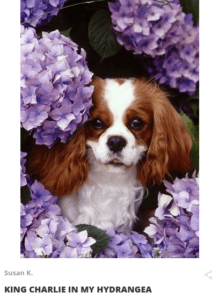 One of the best parts of taking a stroll through your neighborhood here in Greenwich is taking in all the lovely gardens that decorate our streets. Perhaps you've noticed the blooming bushes full of vivid hydrangea flowers that seem to be a fan favorite in many gardens around town. Perhaps you've even been so mesmerized by the flower's beauty you snapped a quick photo — and now you need to put that photo to good use! Last Monday, July 20, Greenwich Botanical Center (BGC) announced its "Hydrangea Envy" photo contest that will take place online and on social media. The contest asks participants to submit their best shots of hydrangea flowers, a flower you're bound to see in neighborhoods all across town. As hydrangeas come in many different colors, the contest has lots of room for variety and originality.
"We had a bumper crop for Hydrangea this summer, and we hope folks will capture the vivid hues and varied types we see here in our own backyards. This contest is a wonderful way to share the incredible beauty and diversity of these beloved plants," said Meg McAuley Kaicher, GBC President, Board of Directors.
Entering is a simple process: you can find the contest page linked on GBC's website at greenwichbotanicalcenter.org, or via their facebook page, @GreenwichBotanical. Participants can also post their entries to their Facebook timelines and Instagram and Twitter feeds to encourage their followers to visit the contest page and vote. Contestants may make up to five entries and are allotted one vote per photo per day.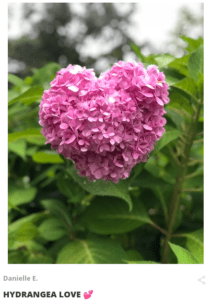 The contest will run until August 31, with winners notified on September 2nd. Winning photographs will be judged in a few different ways. First, there will be awards to those with the most votes on the competition site. In addition, GBC will be judging specific categories, looking for the most creative photos or other subcategories including "most unusual colors" or "best photo with animal or insect." Fun prizes will be awarded to winners, including hydrangea plants and other hydrangea-related gift items, as well as GBC gift shop certificates and garden consults.
The contest, which has already attracted over 1500 people to its home page, has not only been a great way for GBC to increase its audience, but it's also an exciting new way to enjoy your own backyard and all the beautiful gardens around Greenwich (and beyond!). Entries have already brought forth an impressive assortment of hydrangea photos, including a 30 foot high climbing hydrangea plant, some all the way from Tokyo, and a few adorable dogs (and a horse!) enjoying the flowers! Next time your passing some breathtaking hydrangeas, or if you already have your very own growing in your garden, be sure to snap some pictures, think of a caption, and upload an entry to Greenwich Botanical Center's "Hydrangea Envy" photo contest!