July 31, 2020
Back to School With Compassion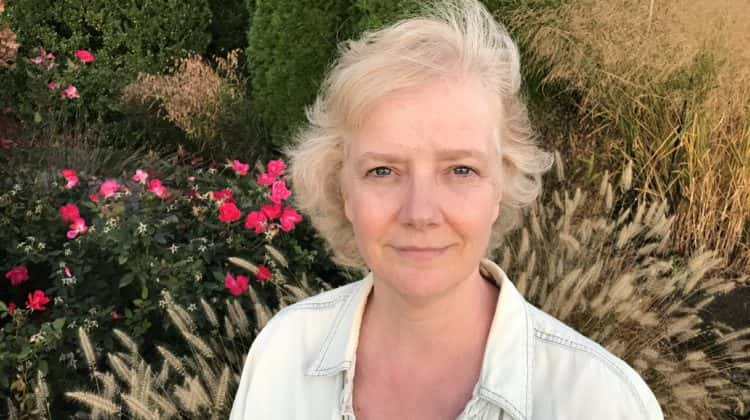 By Darla Steiner
It's the prime of summer. Used to be that many folks could spend this point in the year reveling in the joys of the season, freed from the usual confines of school and work schedules, and still blissfully far enough removed from that rising sense of needing to prepare for reentry to the norms of school and work life. Used to be.
This summer, however, the joys of the season seem quieter, more subdued, and tinged with ambiguity. Ever since school and work moved from their independent locations and made themselves right at home in our own households, we have been struggling to reimagine just what returning to school and work will actually look like when (and dare I say, if) they finally fly the coop, or at least move off our dining tables. Now that local schools are planning to reopen in September, that nagging sensation of needing to get ready to go back has us flummoxed…what exactly are we going back to?
What's more, after so many months of repeatedly hearing the message that the safest place to be is in our homes, the idea of returning to school or the workplace, especially with the rather opaque sense of what the new norms of these once familiar places will actually be, evokes for many of us confounding and even uncomfortable feelings. Given our differing experiences of the pandemic and its unique effects on us and our loved ones, some of us may even be downright afraid of returning to the school and work environments.
So, while it's summertime and the living should be easy, it's probable that for many of us, it's really not. Many of us are faced with very difficult decisions about if, when, and how we might return to school and work while still in the throes of this pandemic. And, with schools planning to reopen their doors in just over a month or so, these tough decisions must be made now, or, at least, very soon.
For families with young children, there are still so many logistics, so many variables, so many considerations, and so many unknowns, that the decision about whether or not to send their children to school is bound to be complicated and even heart-wrenching. They worry if it will be safe for their children to return, and whether the potential for extended periods of distance learning in the event of localized instances of the virus will be enough to adequately support their children's development and meet their families' needs. In preschools, where opportunities for socialization and interactive play with peers are integral to the curriculum, and where we also know that young children do not understand social distancing, teachers and administrators are grappling with how to support children's critical social and emotional development without sacrificing their physical health and wellbeing, and we are striving to help families support them as well.
Teachers, too, are challenged by similar concerns, and must weigh their options, often faced with choosing between a career they love and their own health. And with enrollment in preschools declining, many of them may no longer have a position to return to.
Administrators are valiantly forging ahead with plans to enhance the health and safety practices in their schools and to optimize their distance learning curricula. They are taking inventory of and making adaptations for their ever-changing enrollment, and scouring their budgets and tapping their creative resources in order to make it all work somehow.
In my many communications with families and colleagues, I am hearing so much nervousness and anxiety over all these difficult decisions having to be made. There is an ominous cloud looming in our summer skies and shadowing how all of this will play out on those first days when the doors to the school building are opened once again and our children venture inside.
So, how do we move beyond these fears and get back to the business of school and work? There are many practical ways. At our preschool, we will do this by meeting with families prior to the new school year, using both online platforms and small, in-person, physically distanced gatherings. We are creating questionnaires for families to complete that will help us get a better understanding of their personal experience of the pandemic, as well as their concerns and questions about their child's development before and since it began. We hope that families will take full
advantage of these meetings and partner with us in creating comfortable, open communications. Since many schools may be limiting access to the school facility to unessential personnel, it will be all the more important that families have regular daily communications from teachers about how their children are doing at school.
We must acknowledge our fears and recognize them in ourselves and others and reconcile them for what they are. We must accept that our decisions are steeped in our beliefs of what we feel is best for ourselves and our families, and that they will look different for each of us. We must also realize that we are all accountable in providing a safe space for all of us – children and adults – to learn and work. Acknowledging our fears is a fundamental way we can all contribute to safely reestablishing our school and work communities. Acknowledging our fears can be scary. But, if we can be determined to not judge or shame one another for the decisions we have made, and, instead, recognize the anxiety that looms behind those choices, we can create emotionally safe spaces – caring communities, as I like to call them – that will strengthen us as we continue to carve out a pathway through this jungle of uncertainty.
For many of us, the risks associated with the pandemic are real, and the fear is unsettling. Elizabeth Gilbert, noted author and journalist, says that "the opposite of fear is not courage; the opposite of fear is compassion. You cannot chase fear out, you can only bring love in." Enhancing health and safety measures will help make for safer physical environments, but sharing our compassion will help us to make a more successful return to society. Be sure to bring yours in your school bags and briefcases on your first day back. And don't forget to save some for yourself as you are making those tough decisions. I know you are doing the best you can to figure it all out.
Take good care!
Darla Steiner, MA Early Childhood Education, is the director of First Church Preschool, a program of the First Congregational Church of Greenwich, located in Old Greenwich, across from Binney Park. She has worked in the Early Childhood Education Profession for more than 20 years.