July 27, 2020
Converse Brook Preserve – PURA Approves Acquisition Plans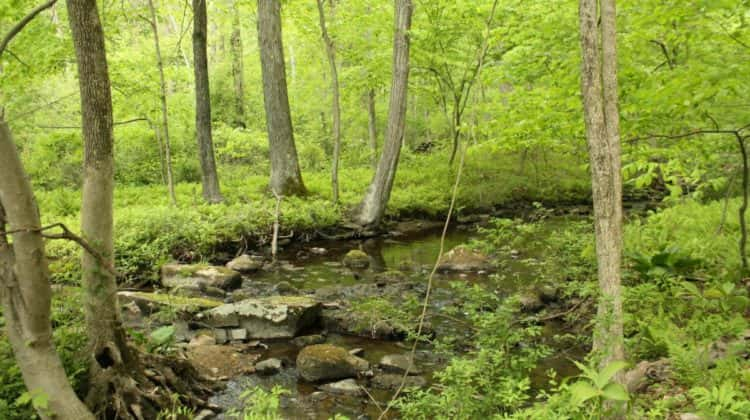 On June 17, Greenwich Land Trust (GLT) and the Town of Greenwich came one step closer to acquiring the 72 acres of open space, to be known as Converse Brook Preserve, after Connecticut's Public Utility Regulatory Authority (PURA) approved the conservation project between GLT, the Town, and Aquarion Water Company.
Since January, when Aquarion first filed the application with PURA to divest of the land, letters of support and comments from Greenwich residents have been submitted in favor the application's approval. The property will be sold to GLT and the Town for a total of $2 million with the Town contributing $1 million and GLT contributing an equal amount through donations from individuals and foundations. GLT will be raising an additional $250,000 for development of minimal infrastructure and for the long-term stewardship of the property.
Converse Brook Preserve will be maintained and stewarded as a natural area with public access for activities such as hiking, birding, and nature walks available to the community. It will have multiple trails installed, guiding guests through the woodlands full of native Connecticut wildlife such as turkeys, red-tailed hawks, foxes, and frogs. Bridges will also be built over Converse Brook to provide 4-season crossings and allow public access to more land.
For more information, visit gltrust.org
Tags:
Converse Brook Preserve
,
GLT
,
greenwich
,
greenwich land trust
,
Town of Greenwich