July 17, 2020
The Bruce Presents 'Impressions of L.A. Ring: On a Threshold'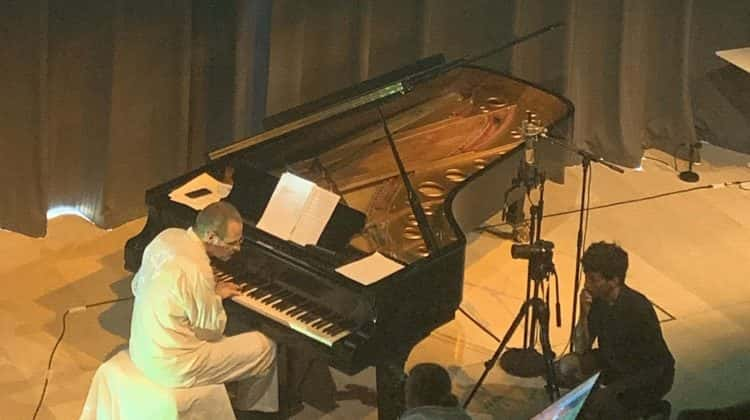 To celebrate the artistry of L.A. Ring — the Danish master painter presented in the Bruce Museum's current visiting exhibition — the Bruce Museum is hosting a virtual solo concert performed by internationally renowned Danish jazz and improvisational artist Nikolaj Hess. Filmed on June 24 before a live audience at SMK, the National Gallery of Denmark in Copenhagen, the audiovisual hybrid concert will also feature visuals by acclaimed film director Andreas Johnsen based on the paintings of Ring.
'Impressions of L.A. Ring: On a Threshold' will be broadcast on Sunday, July 19, 2 – 3 p.m. via Zoom webinar. Part of the Bruce Experiences series of special programming for Museum members, admittance to the virtual concert is being offered free of charge for members and AFSMK patrons and $10 for non-members to benefit the Bruce Museum.
To reserve a place or to join as a member, visit brucemuseum.org or call 203-869-0376; a link to attend the online concert will be sent to registered attendees one hour prior to the program.
Nikolaj Hess, whose influences can be described as a Nordic mix of International jazz, European classical, and Scandinavian folk music, has composed a unique concert reflecting on the themes in L.A. Ring's artistic universe to paint a modern impression of one of Denmark's most celebrated artists. The performance explores Hess' interest in the five main themes of Ring's work as highlighted in the exhibition, such as the naturalism seen in the landscape paintings, and the humanity captured through portraiture.
On view through August 9, in the Bruce Museum's main art gallery, 'On the Edge of the World: Masterworks by Laurits Andersen Ring from SMK—the National Gallery of Denmark' showcases 25 of Ring's most important paintings, which represent the key themes, sheer variety, and complexity of his work.
The exhibition was initiated by the American Friends of Statens Museum for Kunst, the National Gallery of Denmark, which holds the largest collection of Ring's paintings and drawings. The Bruce Museum is the only East Coast venue to host this first exhibition outside Scandinavia to be solely devoted to L.A. Ring.
Tags:
Bruce Museum
,
greenwich
,
Impressions of LA Ring
,
Nikolaj Hess
,
virtual concert