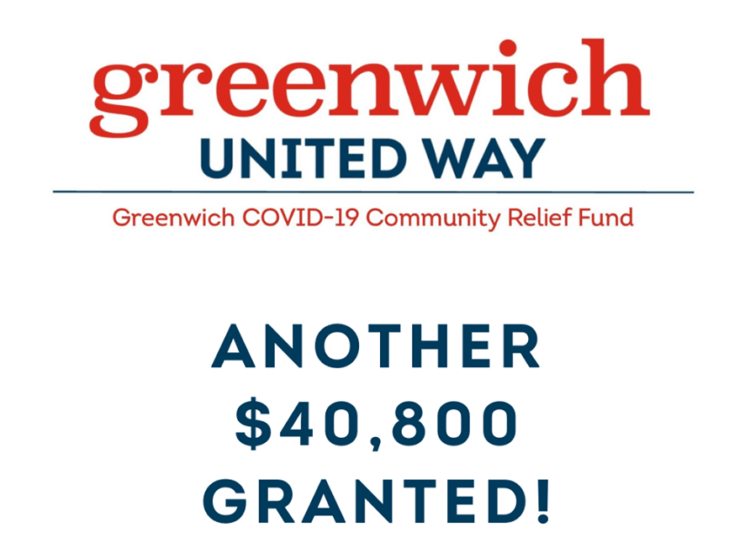 The Greenwich United Way's Greenwich COVID-19 Community Relief Fund issued a $25,800 grant to the PTA Council (PTAC) – the umbrella organization formed by the 15 PTAs of the Greenwich Public Schools – and a second grant to Abilis in the amount of $15,000. PTAC is using the grant to provide breakfast and lunch for Greenwich students who receive free and reduced lunch during the school year. Abilis' second grant will cover PPE and staffing support for Greenwich participants. The fund has now provided $416,064 of aid across 18 organizations helping Greenwich residents in need.
"We are incredibly appreciative of the support we have received from Greenwich United Way throughout this challenging COVID time," said Dr. Toni Jones, Superintendent of Greenwich Public Schools (GPS). "Yet again, GUW has stepped up to help our families through its grant to our wonderful PTA Council to make sure that our students have healthy meals all summer. We are grateful!" 
Earlier grants were issued to Abilis, Boys & Girls Club of Greenwich, Building One Community, Caritas of Port Chester, Community Centers, Inc. of Greenwich (CCI), Family Centers, Filling in the Blanks, Food Rescue US, the Friends of Nathaniel Witherell, the Jewish Family Services, Kids In Crisis, Meals On Wheels, Neighbor to Neighbor, Pathways, River House, Transportation Association of Greenwich (TAG), and YWCA of Greenwich.
"Four months into this fund, we remain committed to helping as many Greenwich residents in need as we possibly can. As the pandemic continues without an end in sight, many of our grantees are reporting back to us the significant impacts of the support received thus far and the critical need for more," said David Rabin, CEO of Greenwich United Way. "It is a privilege to be the one organization in town that can rapidly respond to the myriad of challenges caused by COVID-19 and, at the same time, be the primary source of funds and connectivity when Greenwich needs it most."
The Greenwich COVID-19 Community Relief Fund provides disaster relief and recovery efforts for Greenwich residents experiencing economic hardship due to the COVID-19 health crisis. The GUW Board of Directors and Grants Committee volunteers, including Greenwich selectperson Jill Oberlander, continue to review proposals from local agencies, conducting a deep dive into each organization's financials, and assessing the specific recovery-related needs. Grant applications are still being accepted for non-profit local agencies supporting relevant relief efforts and can be submitted to GUW's Director of Community Impact, Robert Moore at rmoore@greenwichunitedway.org. Donations can be made to the fund here.