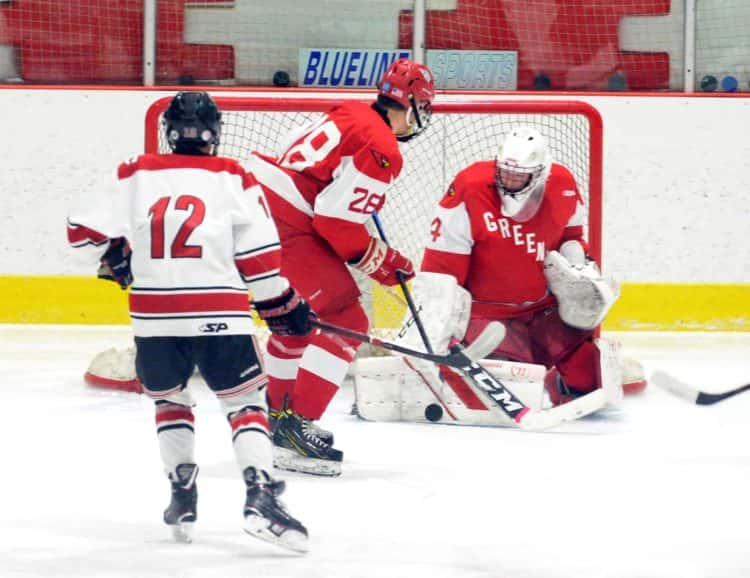 Zolin Drafted Tops in American QMJHL Draft
By Paul Silverfarb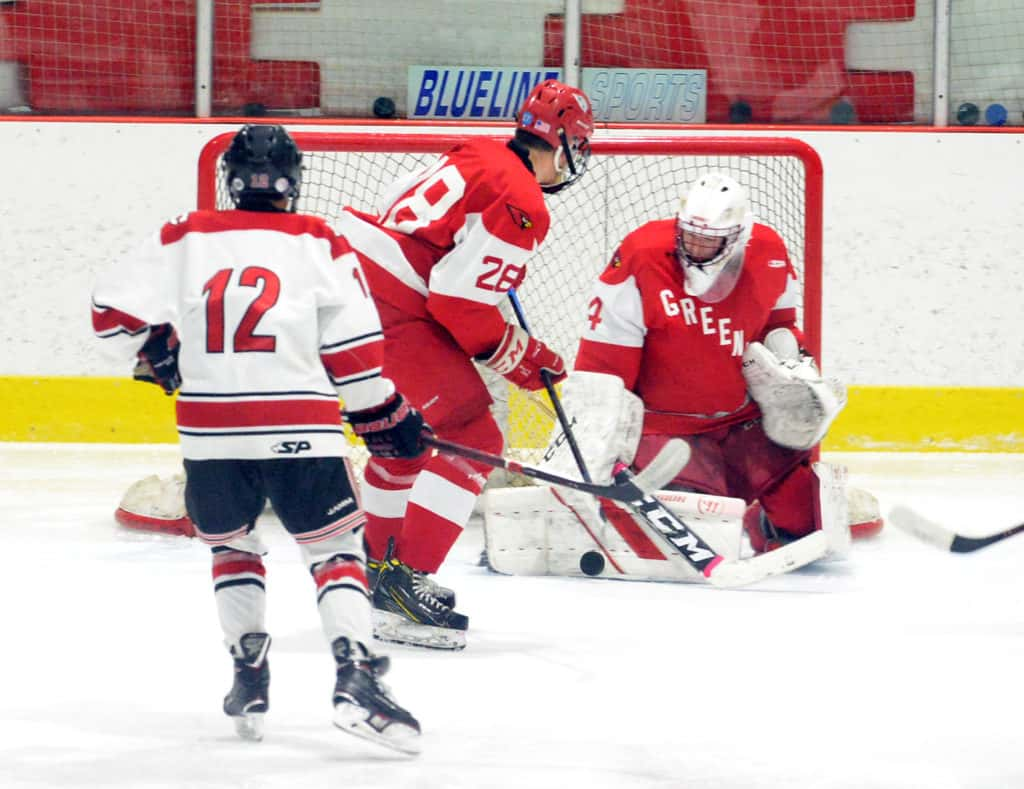 It was a day that rising Greenwich High School junior Charlie Zolin won't soon forget. On June 8, the goalie for the GHS ice hockey team woke up to find out he was the top pick overall in the 2020 American Quebec Major Junior Hockey League draft. 
"It's a very big honor and very exciting," said Zolin. "I was talking to a few coaches, so I had a suspicion that I was going to be drafted. I didn't know I was going to drafted that high. But when I woke up that morning, I went to check my phone and found out I was drafted. I got a call from the coach and it was a huge honor. I was really thrilled and excited to be drafted that high."
Zolin was drafted by the Acadie Bathrust Titan team as the first overall pick in the third annual draft. The American QMJHL draft is for athletes that live in the six New England states. The QMJHL, along with the Western Hockey League and the Ontario Hockey League, are a part of the Canadian Hockey League. The QMJHL is comprised of 18 teams.
"Obviously, we are very proud of him," said Greenwich High School head coach Chris Rurak. "I am proud of him as a coach and the program is proud of him. It's a huge accomplishment to be acknowledged in one of the top leagues in the country, if not the world. It's an exciting time for him. He deserved it and worked really hard for it. It was great to see."
Famous National Hockey League players that started their careers in the QMJHL include Patrick Roy, Mike Bossy, Guy Lafluer, Pat LaFontaine, Mario Lemieux, Ray Bourque, and Luc Robitaille.
"At one point, around 90 percent of the NHL players came from that league," said Rurak. "It's a really good league and a lot of pro players come out of those leagues. You're in the upper echelon when you get drafted, let alone be No. 1, you get acknowledged."
Camp for the Acadie Bathrust Titan team is supposed to take place in August, however that might change due to the global pandemic. Whenever the two-day camp takes place, Zolin expects to be there and show them how strong he is between the pipes. 
"I still have a lot more work to do to get where I want to be, but it's great because I have been putting in those extra hours during practice at GHS and put in those extra hours at clinics," said Zolin. "It was a thrill to finally see the rewards of putting in that hard work."
Zolin, along with fellow goalie and graduating senior Ben Nash, helped Greenwich High School to reach the FCIAC semifinals last season and finish with a 13-6-1 record.
Rurak said that it's the attention to detail that makes Zolin stand out.
"He works extremely hard on his game," Rurak said. "It's the work that he puts in when no one is looking that matters the most for him. He has a great work ethic, puts in the work, always works on his game, and he's pretty much a perfectionist. He's always working on his edges, always making sure that he's squared to the puck, and always checking his angles."
In order to take his game to the next level, Zolin said that he needs to work on his mental strength. 
"If I have top mental strength, I can get where I want to go," Zolin said. "I would be able to play high-level college hockey and professional hockey. You also can never be strong enough. I need to keep working out in the gym to get stronger, as well as practicing on the ice and perfect my form and skills."
While Zolin will be returning to Greenwich High School as their goalie for his junior season, the pressure will certainly be on him. 
"There will be a little target on his back," Rurak said. "But when you work that hard and get that achievement, it's expected. He's a competitor and wants to win and is a team player. He also knows that he has a lot of players around him this year that will help him out. We only lost two seniors to graduation."
However, that's fine by Zolin, as he stated that he plays his best when under pressure.
"I thrive when I am under pressure," Zolin said. "Not a lot of goalies my age can play in front of a 2,000-person crowd. Although there is added pressure, I enjoy it. I feel more pressure the more people that see me play and see how perform in front of them. I want to show people that I can play the goalie position at a high level."