June 8, 2020
Greenwich Library Hosts Virtual Night Out with Friends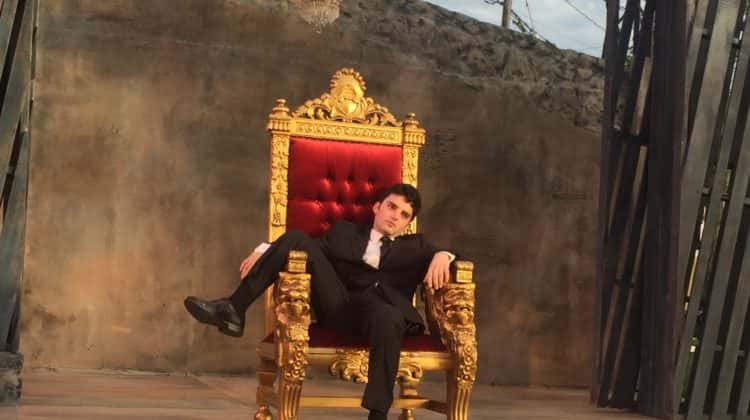 The Friends of the Greenwich Library is bringing an entertaining series of artistic performances to Greenwich Library patrons this June. Called "A Night Out with Friends," the three shows in the series will feature actors from Play with Your Food and Shakespeare on the Sound, as well as dancers from CONTRA-TIEMPO dance group.
This exciting series gives theater and dance lovers the chance to enjoy a virtual evening out with friends experiencing the arts this summer. Attendees can register via the Library's online calendar to receive an attendee link and password before each show.

"The Friends are committed to supporting meaningful and dynamic programming at Greenwich Library for all residents," said Hilary Martin Lea, Chair of the Friends of the Greenwich Library. "No matter what the circumstances, our community remains vibrant and intellectually curious and the Friends are thrilled to bring original performances to our patrons."
Attendees are invited to bring their own food and refreshments and get ready to enjoy these three performances from the comfort of their own home.
VIRTUAL: A Night Out with Friends: Play with Your Food Theater Performance
Monday, June 8, 7:30 p.m. – 8:30 p.m.
Savor three funny and poignant one-act plays performed by professional actors from Play with your Food, co-sponsored by the Greenwich Arts Council. Following the performance, you'll get the opportunity to engage in discussion with the cast and ask questions about the plays. The three one-act plays are: 1) The Rental, written by Mark Harvey Levine, the story of young woman who receives a unique birthday present—a boyfriend for a day. Performed by Stacie Lewis and Dustin Sullivan. 2) After the Ball, written by Frederick Stroppel, a short comedy that captures the humor in long-time relationships—and how difficult it can be to tell your partner the truth. Performed by Barbara Rhoades and Tom Zingarelli. 3) Post-Its, written by Winnie Holtzman and Paul Dooley, a contemporary, 10-minute story of a relationship through a lifetime (a la "love letters"). Performed by Kate Katcher and Don Striano. Formed in 1973, the mission of the Greenwich Arts Council is to promote the visual, performing, and literary arts in the community by encouraging artists, presenting their work, and building audiences for the arts.
VIRTUAL: A Night Out with Friends: Shakespeare: From Page to Stage
Thursday, June 18, 7:30 p.m. – 9 p.m.
Join us for this interesting and immersive program: A Night Out with Friends: Shakespeare: From Page to Stage. Shakespeare on the Sound's teaching artists, and actors Claire Kelly and Nick Urda, present a three-part program in one exciting evening! The first two parts of this program feature a deep dive into the complex and fascinating process of bringing Shakespeare's original text to the stage and how the different interpretations have affected the staging and production of works such as Hamlet. Following the lecture, both actors bring Shakespeare's text to life in a two-part scene from Hamlet. Formed in 1995, Shakespeare on the Sound, based out of Norwalk, is committed to producing affordable, professional open-air productions of the plays of William Shakespeare and related authors in Fairfield County, creating a forum for learning, appreciation, and celebration. Claire Kelly is the Artistic Director and Nick Urdu is the Director of Educational Outreach of Shakespeare on the Sound.
VIRTUAL: A Night Out with Friends: CONTRA-TIEMPO Dance Company
Monday, June 22, 7:30 p.m. – 8:30 p.m.
Dance company CONTRA-TIEMPO has created a dynamic dance performance designed just for Greenwich Library. The program features two dancers, in two separate locations, performing the following original dance works: Thanksgiving Address; Agua; This Land; and an excerpt from JoyUS JustUS. Following the dance performance, there will be a Q&A session with Artistic Director of CONTRA-TIEMPO, Ana Maria Alvarez, and the two dance artists. If time permits, the company will have a playlist on hand to teach dance steps to all participants, so you can dance like no one is watching! CONTRA-TIEMPO is a bold and multilingual Los Angeles-based dance company founded and directed by Ana Maria Alvarez. Their work, rooted in Salsa and Afro-Cuban, draws from Hip-Hop, urban and contemporary dance-theater. Alvarez and her company create physically intense and socially astute performance work that pushes the boundaries of Latin dance as an expressive cultural and contemporary form.
These programs and services are made available to Library patrons at no charge through the support of the Friends of the Greenwich Library and contributions by generous donors. For more information and on these and other programs, visit www.greenwichlibrary.org
Tags:
greenwich
,
Greenwich Library
,
Play with your Food
,
Shakespeare on Sound
,
virtual night out with friends