By Anne W. Semmes
Pam Pagnani's life experience has inspired her to benefit her hometown of Greenwich. In recognition of that ongoing benefit she is being honored with the 2020 Greenwich Sentinel Award. Her high profile in town is as Senior Vice President of Sotheby's International Realty where she manages 100-plus realtors and "runs the business." But it's her extraordinary empathetic embrace of her community that echoes, as she continues to bring her skill sets to her town.
"I like people," Pagnani explains, "so, it's just instinctive. I'll be talking to you and I'll be thinking what can I do to help you. And I'll think of something…It's all organic. It's just a part of my nature. It's almost like a gift."
Yes, a gift she gives to the boards of the Greenwich Land Trust, Greenwich Riding Trails, Greenwich Preservation Trust, her alma mater Greenwich Academy Alumnae Association, the Greenwich RTC – she represents District 9, and the Inner City Foundation for Charity and Education. Others she's served would fill this page.
"I'm not sure Pam even knows the words 'I can't,'" says her friend and long-term RTM Member Ed Dakakis. "When anyone or any community group needs assistance, Pam is there – actively participating, providing thought leadership, supporting them financially and even saying prayers for positive outcomes. One could not ask for a better person to be their friend or to have as an actively engaged person in our community."
Pagnani's desire to come to the aid of her community might well be traceable to her maternal grandmother.
Margaret Hickey Riley was a nurse and administrator of public health in Boston on the night of 1942, when she responded to a fire at the upscale Cocoanut Grove Club. Entering into the fiery site to save others, she became one of nearly 500 who died in that fire. "Unfortunately," shares granddaughter Pagnini, "at that fire they only had the turnaround door and the bodies piled up and they couldn't get out. She died of smoke inhalation." Pagnani points to that story as a formative influence.
Add to that Pagnani's mother Virginia Riley Pagnani's telling her stories of accompanying her brave nurse-mother as a child on visits to Boston's neighborhoods of poverty where mothers would present their newborns in a dresser drawer. Daughter Pam's takeway was an "understanding of giving, that you have to be appreciative of everything you have and realize that so many people don't have so much."
Pam, as the oldest of a family of six of the first Pagnani generation in Greenwich, lived well and not far from her North Street School where her mom served on the PTA. While getting a superior education at Greenwich Academy she started a clothes gathering effort for a lady friend at Neighbor-to-Neighbor, while also reading to the elderly at Parsonage Cottage. In summertime she served as a Candy Striper volunteer at Greenwich Hospital. What's that expression about the apple not falling far from the tree?
Formative too was Pagnani's trip to Russia age 10 with her family, spending a month in Moscow during the cold war. "There was no toilet paper at that time," she recalls. "You saw the world in a way that you said this just can't be true, and when you came back you realized all the freedoms we have, the luxuries we have." So, her double major in college would be Political Science and Economics.
Marriage and two children came next, and then AmeriCares founder Bob Macauley brought her on board and soon Pagnani was helping start their program, Christmas in April that rehabilitates the houses of low-income homeowners. She was being urged to head up other efforts, but her divorce pointed her in a more lucrative direction, towards a law degree. With a loan, that mission was accomplished. Before long she was working in real estate at Douglas Elliman, commuting to New York. Her career steppingstones took her next she says to "the third largest law firm in the world," Dewey Ballantine, aka Dewey LeBoeuf. When that firm closed its doors, she would land on her feet in Greenwich at Whitman Breed Abbott & Morgan, as a partner in their real estate group.
It was there Pagnani received the call from Sotheby's International. "They only hire lawyers as managers in their offices," she explains. "As a lawyer you are negotiating, you're handling people." As Brokerage Manager Pagnani, she would newly be handling realtors. "And I said, now I'm putting on a new hat, I will learn what it is that you need and I will be there to deliver for you." And she learned, "They work so much harder than they get credit for."
"So, a long story short, I've been there now since 2014. It's been a fascinating journey. I love the town. I just live and breathe real estate." Her people-oriented personality has her easily involved she says "with individuals who are making big decisions in their life. I'm very comfortable explaining the legalities of it, but I also am very practical." And she's empathetic: "Don't feel pressured by somebody thinking that you have to make a decision. My grandfather would say about housing, there's always another street trolley coming around the corner. If you lose one house, there'll be another one. Don't worry."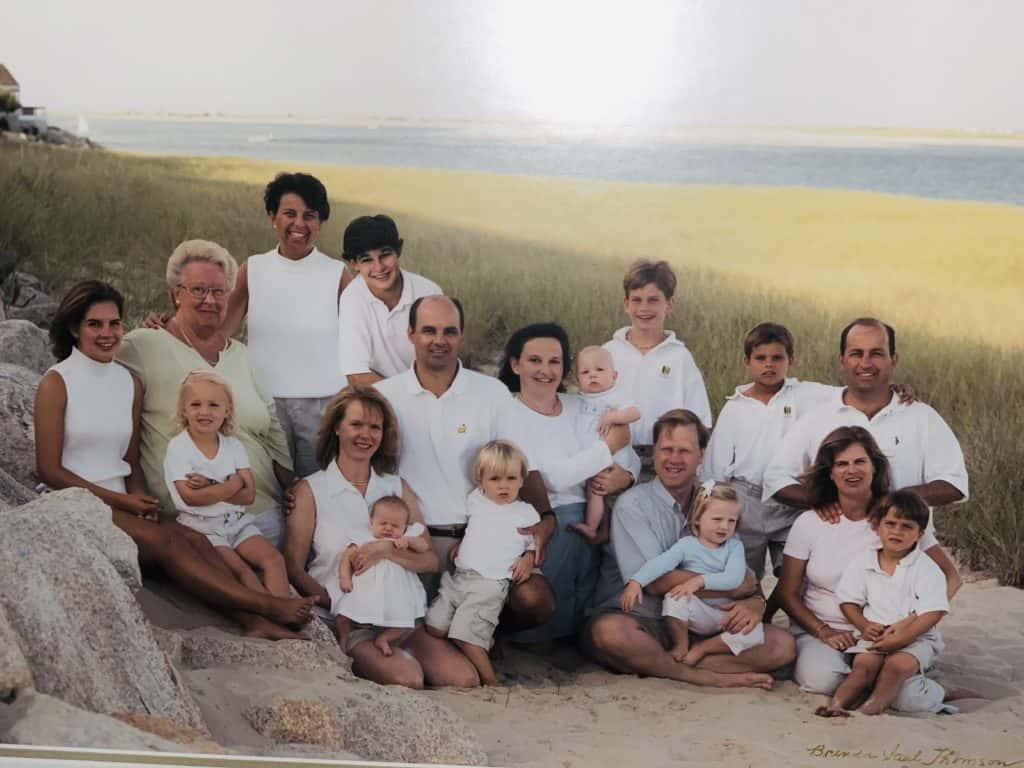 This pandemic has spoken to Pagnani in different ways. "My brother was sick, in hospital for 23 days, so I don't take it lightly." On its upside, "We're going to learn about our families, our values, and the things that we appreciate." And much appreciated is to have her visiting daughter Jennie, and husband Mark, and their two daughters Charlotte and Leigh, from their New York apartment. "My mother's tireless work to improve others' lives," observes Jennie, "is truly what drives her. She has always been dedicated to assisting people in any way she can."
The ability to work from home remotely Pagnani believes is going to change real estate. "People will feel I don't need to commute to New York anymore so I can be in the woods or in Vermont if I so choose. I can work at home and be with my family, exactly where I am now. Everybody and his brother are coming out of New York City because they didn't like being pent up or worried about elevators and close combined areas and not being able to have green grass, fresh air and everything that we offer here. So, we're seeing a little bit of a resurgence here, even if its backcountry, which is wonderful."
Pagnani has played a part in getting her realtors up to speed with their technology. "We have all these virtual tools that are at our fingertips as realtors," she says, "so why not have intensive everyday classes so no one's left behind. They can learn and I say to them, even if everything goes back to somewhat of a more normal situation, you now have that confidence in yourself that you may not have had before."
Pagnani would love to be a teacher she says. "Maybe there's still time." But how when her day starts at eight and continues till eight or nine each night. Then there's those night board meetings, "Then I'll come home and finish working," she says, and luckily, "I don't need much sleep."
Pagnani see her pivot into the real estate business has taken all of her skill sets for networking. "The teaching, the coaching, the love of people, the love of real estate have really been a nice fit for me in these kind of golden years, if you will," she says. Pagnani appears to be spinning gold all the time.