May 28, 2020
Thriving in Quarantine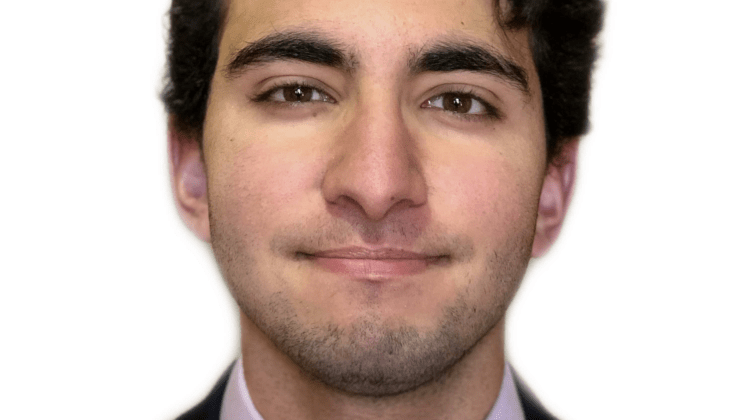 By: Zane Khader
At the time of writing my last column nearly three months ago, I don't think I ever could have imagined what this year would turn out to be. 2020 was supposed to be "legendary," "epic," and "the best year ever." We were predicted to have floating houses and access to teleportation technology, after all. But now, it's been over four months since the first COVID-19 case was reported, three months since the stock market began plummeting, two months since I attended a physical class, and one month since Greenwich High School began its first-ever completely-online marking period. Our proms have been canceled, our graduation plans are fairly uncertain, and the probability that we will begin college on campus in the fall declines every day. Worse yet, it doesn't look like we'll be getting our floating houses.
Yet, in spite of it all, I've never felt better!
While there are obvious downsides to our current situation (many of which I do not mean to understate), there are also plenty of benefits. The newfound freedom that I have in structuring my day means that I can multitask my coursework—a process that divides the total time spent per class in half—and spend my quarantine engaging in activities that I find to be interesting. For instance, I've spent an hour a day every day for the last couple of weeks taking Yale University's free online course on Financial Markets, another several hours studying Wharton Online's free courses in Financial Accounting and Corporate Finance, and many more hours trading the market itself while learning along the way. Beyond that, I've managed to catch up with some movies that I had always planned on watching ("The Banker" is great!), and I've even found the time to do some much-needed meditation. Couple all this with being able to sleep a full eight hours every single day and it very quickly starts to look like a perfect situation.
I would also commend the great job that Greenwich High School has done with distance learning, much of which would not be possible without the aid of district-purchased electronic devices. In many ways, distance learning pressures teachers to remove the unnecessary aspects of coursework and encourages students to focus on content that is relevant to the overall learning objectives—something that should always be emphasized in normal conditions. Additionally, by giving students most of the assignments ahead of time (they are released as the teacher finishes planning them), students are offered an unusual—and very welcome—sense of flexibility. This flexibility enables students to spend their time as they please, which, if managed correctly, could be used to their benefit (as in my case). I have always been an advocate for allowing students to allocate their own time preferentially, and while it is a shame that it took a worldwide pandemic to make that truly happen (if only as a temporary state of affairs), I am pleased that it exists at present.
I am not sure that anyone knows how long this will last, or when life will resume as normal. My physics teacher refers to the COVID-19 outbreak as "this generation's 9/11" in that it will become a defining moment of our lives and will transform the way the world operates for the long term. I agree with that sentiment, and I think that this entire situation is a wake-up call to many people around the world, in more ways than one. In one sense, the outbreak of a virus of this magnitude will shift our perspective on infectious diseases and the overall perception of hygiene (maybe everyone will finally start washing their hands). In another sense, the proven possibility an event like this could occur in the future makes "enjoying life while it lasts" something to think about, especially for students that will never have the traditional graduation experience they always imagined.
That begs for another point to be made: the loss (or change of plans) of graduation should not be seen as a negative. For many students and families, graduation is seen as the culmination of years of hard work and one of the many important milestones of life. But, to me, graduation is a formality that only reaffirms what has already been done; it is one destination, but it does not—and should not—define the journey. In my eyes, the true accomplishment is the ever-continuing progression of personal development and happiness, and graduation should not be thought of as the pinnacle of that process. For those that see it as such, I would recommend a reevaluation of perspective; every day should be forward-moving and every new venture should carry the potential of reaching greater heights of fulfillment.
If that is how life is to be lived, then the joys of nostalgia from graduation will surely be outclassed by future accomplishments and achievements.