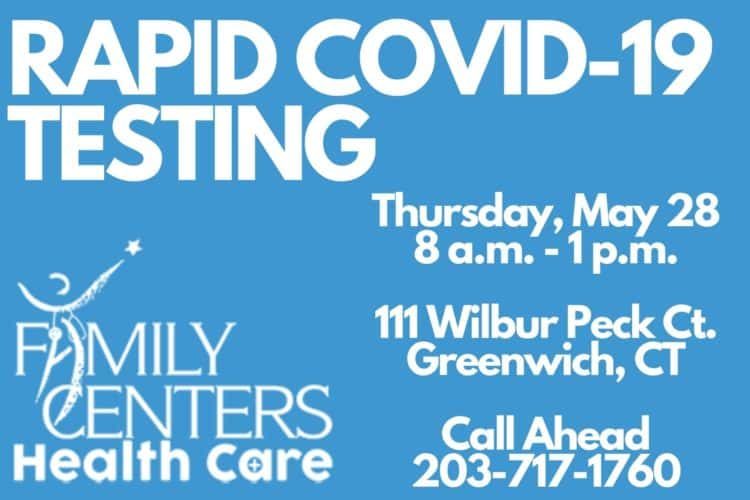 Family Centers Health Care will once again offer COVID-19 tests tomorrow, Thursday, May 28 from 8 a.m. – 1 p.m. at the 111 Wilbur Peck Court location in Greenwich.
Tests are available to all in the community, however patients must either be symptomatic or have been exposed to a positive case of coronavirus.
Appointments are necessary, and can be made by calling 203-717-1760.