May 21, 2020
United Way Grants Support Local Businesses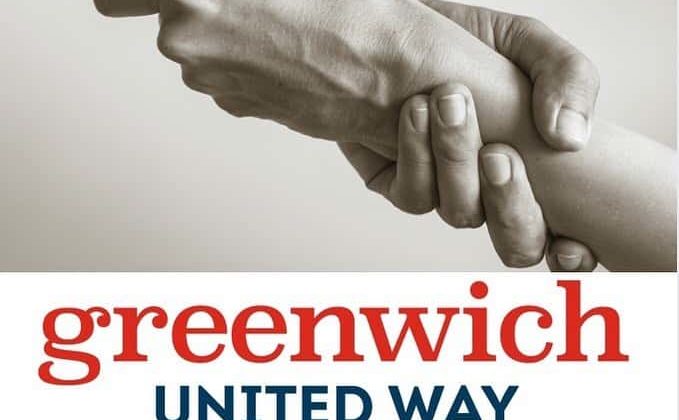 Grants from the Greenwich United Way's 'Greenwich COVID-19 Community Relief Fund' to food assistance programs are supporting local businesses while feeding residents in need. Grant recipients Caritas, Community Centers, Inc. (CCI) and Food Rescue work with local businesses such as Aux Delices, Castle View Deli, Corbo's, Firehouse Deli, Garden Catering and Rinaldi's to provide meals to Greenwich residents facing food insecurity during the current pandemic.
"Garden Catering continues to go above and beyond. Each week they provide different meals for adults and such generous servings for kids," said Gaby Rattner, Executive Director of CCI, which delivers meals to the clients the organization serves.
Food Rescue started with Garden Catering and has delivered more than 500 meals to CCI made possible by its Greenwich COVID-19 Community Relief Fund grant.
"We continue to add to the list of businesses we use," said Danielle Blaine, Fairfield County Site Director for Food Rescue US. "Aux Delices provides 100 meals every week and Corbo's, Firehouse Deli and Rinaldi's all deliver 50 meals per week on a recurring basis."
"It is gratifying to see how our grants make residual positive impacts in our town," said David Rabin, CEO of Greenwich United Way. "By contributing to the Greenwich COVID-19 Community Relief Fund, our donors' generosity goes a long way, not only supporting the most vulnerable residents in the community, but also the small businesses doing incredible work to keep employees on the payroll and feed those in need."
Local restaurants, delis and caterers interested in working with a Greenwich United Way grant recipient to provide meals for those in need should contact GUW's Director of Community Impact, Robert Moore at rmoore@greenwichunitedway.org.
The Greenwich COVID-19 Community Relief Fund provides disaster relief and recovery efforts for Greenwich residents experiencing economic hardship due to the COVID-19 health crisis. Donations to the fund can be made here: greenwichunitedway.org/greenwich-covid-19-community-relief-fund
Tags:
food assistance
,
greenwich
,
Greenwich COVID-19 Community Relief Fund
,
greenwich united way