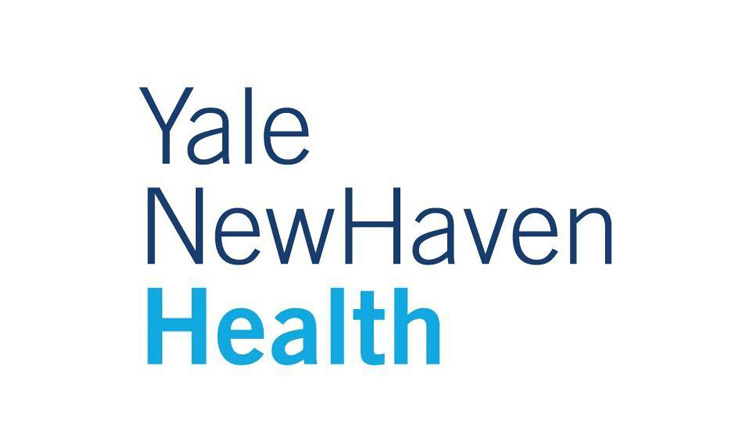 By Richard Kaufman
Sentinel Reporter
As businesses around the state begin to reopen, services that had previously been closed within the Yale New Haven Health System are starting up again.
This week, Greenwich Hospital said they would be reintroducing appointments and procedures related to mammography, ultrasound, and other imaging testing such as CT Scans. They will also begin outpatient surgery and some inpatient surgical procedures, and next week they hope to introduce endoscopy procedures.
The slow and gradual reopening of certain procedures comes as Connecticut has seen a decline in hospitalizations over the last several weeks. On Tuesday, during Yale New Haven Health's weekly coronavirus update, CEO Marna Borgstrom said the System's inpatient total related to COVID-19 is around 400. At its peak, the System had just over 800 patients admitted to various facilities.
Borgstrom, Dr. Thomas Balcezak, the Chief Clinical Officer for Yale New Haven Health, and Dr. Richard Martinello, who is the System's director of Infection Prevention and Control, stressed the prioritization of safety for not only COVID positive inpatients, but those coming in for procedures who don't have the virus.
Borgstrom noted that they're finding that people are still wary of going out, especially to hospitals.
"We are as focused on caring for all of the patients who need us as we are on the COVID positive patients. That never diminished, and it won't. We're really proud of the work we've been able to do to take care of critically ill patients who do not have the coronavirus," she said.
Martinello said the System is working towards recovery, and using a roadmap in order to provide safe care for all.
"What we're trying to do is make sure that through each step of the way, we can really do our best to ensure social distancing of our patients and our staff to make sure everyone is as safe as possible," he said. "This includes thinking about how our waiting rooms are used and designed, where our chairs are positioned in those waiting rooms, and other things such as thinking about how our patients get from areas such as parking lots into those waiting rooms and into the rooms where they'll be seeing their physician."
The System is also thinking about the check-in and check-out process for patients, and how to minimize physical contact. All patients will be screened as they come into facilities for care, which is something that started back in January when the coronavirus became recognized.
Telehealth will play a big role in the new normal, Martinello added. Over the last several months, the System has performed over 120,000 telehealth visits.
"I think this is going to be something that we see stick around for a long time, if not for many decades to come. One thing we've found with telehealth is that it really helps to improve how our patients and their family members have access to our staff and access to our physicians," Martinello remarked.
Testing will remain crucial as the economy begins to reopen. Balcezak is hopeful that the System will be able to ramp up to performing 5,000 tests per day by the end of May and into early June, with the addition of five new test sites to the existing seven.
Swabs are placed deep into the posterior part of the nose in the nasopharynx for specimens. This process usually takes a few minutes per patient, and also exposes the person administering the test. The System is looking at other innovative ways, such as through saliva, to collect specimens in a safe and effective way to speed up the collection process.
Finding effective therapeutics and treatments is going to be important as the state begins to reopen. Balcezak noted that Hydroxychloroquine, the drug that has been used to treat malaria, lupus and arthritis, is currently not being recommended by Yale New Haven Health as a treatment because of its ineffectiveness and potential harmful side effects.
"While we had Hydroxychloroquine as a drug to consider for the treatment of COVID-19, as of this week it has been removed. We no longer recommend Hydroxychloroquine. In fact, we have moved it from a possible drug to a not recommended drug," he said.
Remdesivir, an antiviral drug, has shown modest effect. Yale New Haven Health had been part of an original research trial around the drug, and they have an adequate supply to treat patients who qualify for it.
"The efficacy of that drug, how it changes the natural history of the course of this disease, is relatively modest. It shortens the length of stay by a couple of days, and hasn't yet been proven to change the risk of mortality," Balcezak said. "We're searching for a magic bullet."
Malls, retailers and restaurants began to reopen on May 20 under Phase 1 in Connecticut. The reopening of hair salons and barbershops was pushed back to June.
"I've been very impressed with the thoughtfulness of [Gov. Ned Lamont's] administration. I've been impressed with their interest in having facts and real data supporting decision making," Borgstrom said. "They're trying to be very cautious and very thoughtful about the things that can put people in harm's way and potentially contribute to a resurgence of the virus."
In her closing remarks, Borgstrom encouraged the public to stay vigilant.
"I would encourage everybody to stay focused and to stay cautious. What we don't want to do is get ahead of ourselves and assume we're through this," she said.