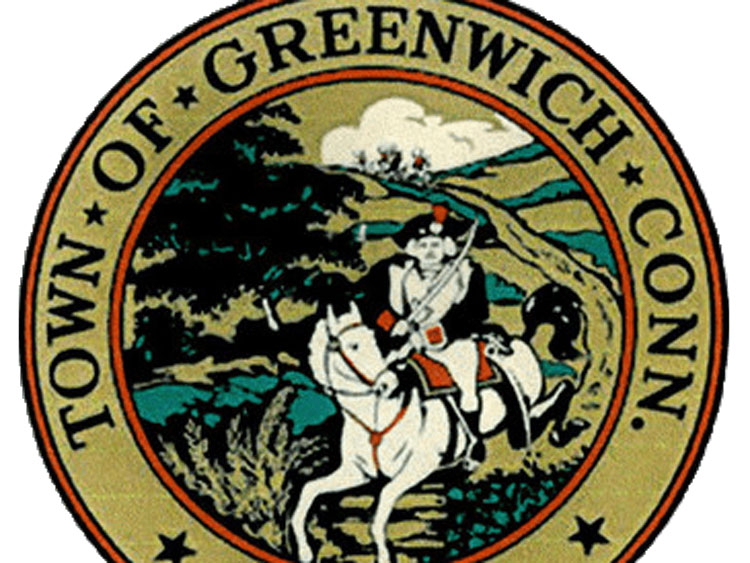 By Richard Kaufman
Sentinel Reporter
COVID-19 numbers across the state, Fairfield County and the Town of Greenwich have continued to decline over the past two weeks, and because of that, Greenwich Hospital is beginning to reopen previously closed services.
Diane Kelly, Chief Operating Officer of Greenwich Hospital, said on Monday afternoon that they are also starting to revert some space that was previously used for COVID-positive patients back to non-COVID-space. 
The hospital is reintroducing appointments and procedures related to mammography, ultrasound, and other imaging testing such as CT Scans. This week, they will begin outpatient surgery and some inpatient surgical procedures, and hopefully next week they can introduce endoscopy procedures.
Kelly said that while the transition to reopening is complex, it has gone smoothly so far.
"The biggest struggle I think people are going to have is how slow it's going to go, but that's by design. It is complex, because every area has a different nuance and we just want to make sure that we're all adhering to the same standard and meeting the needs of each individual area," she said.
With businesses slowly reopening beginning this week, Greenwich Hospital is preparing for the possibility of a surge in cases. Yale New Haven Health System has used intense data analytics to observe trends not just in Greenwich and Connecticut, but other states as well, to determine what a surge number would look like. Plans have been formulated in response to what the data shows.
"Our goal is to manage increase without disrupting services again because we have the time, and we have a lot more knowledge about the best way to care for these patients," Kelly said.
As of Monday, there are 25 COVID-19 positive patients being treated in several different Greenwich Hospital units. So far, 486 patients have been discharged from the hospital and continue their recuperation at home. There have been 6,487 people tested at the hospital outpatient test site with 1,853 coming back positive. These numbers reflect patients who live in Greenwich as well as those from other municipalities in Connecticut and in Westchester County.
According to the Greenwich Health Department, there are 751 Greenwich residents who have tested positive for COVID-19, up from the 741 cases reported on Friday, May 15.
Forty-five Greenwich residents have died from COVID-19 according to the Connecticut Department of Public Health, as of Monday.
With Memorial Day Weekend fast approaching, First Selectman Fred Camillo said the town is discussing everything within its jurisdiction related to beaches.
"We're not going to do everything at once so as to not be able to respond if there is a spike [in cases] anywhere. We're going very slow and we're discussing everything each day and assessing and reassessing. At the end of the day, we can't run afoul of an Executive Order by either the Governor or the President," Camillo said, noting that there are still limits on crowd size.
"We won't be able to have everybody out laying on the beach just yet. It's just not going to happen. We're going through plans of how we'd open up in a reduced capacity with our monitors in place," he added.
Filling Out the Census
Camillo is urging residents to do their part and get counted in the 2020 Census.
For people who do not have access to a computer, they can complete the census by calling these numbers: English: 1-844-330-2020/Spanish:1-844-468- 2020/ Chinese (Mandarin) 1-844-391-2020/ Chinese (Cantonese) 1-844-398-2020/Haitian Creole: 1-844-474-2020.
Other resources for residents and businesses and other helpful tips
Kids in Crisis is providing a 24-hour helpline staffed by trained crisis counselors to help families, and anyone concerned about the well-being of a child. Call: 203-661-1911.
For residents with questions about COVID-19, please call the Greenwich HealthDepartment's phone lines: 203-622 -7865; 203-622-7703; 203-622-7614; 203-622- 7842 and 203-622-7836.
To reach the Domestic Abuse Services staff at the YWCA, please call the 24/7 hotline at 203-622-0003.
Residents, who need assistance with basic needs, including food, can call the Department of Human Services at 203-622-3800.
Members of the public are encouraged to sign-up for the Town's Emergency AlertNotification System at greenwichct.bbcportal.com/Entry
The American Red Cross in Connecticut has a Virtual Family Assistance Center to support Connecticut families struggling with loss and grief due to the ongoing coronavirus pandemic. People can visit http://www.RedCross.org/vFAC to access a support hub with special virtual programs, information, referrals and services to support families in need. The hub will also connect people to other community resources provided by 2-1-1, CT VOAD, and other partners. People without internet access can call 833-492-0094 for help.
If you are concerned about an activity or a group not following COVID-19 protocols, please call the Greenwich Police Department's non-emergency phone number: 203-622- 8004.
Don't have a face mask? Many people with COVID-19 are asymptomatic or pre-symptomatic, meaning they can transmit the virus without knowing they have it. Easy to follow instructions to make cloth facial masks can be found here.