May 15, 2020
Practicing Mindfulness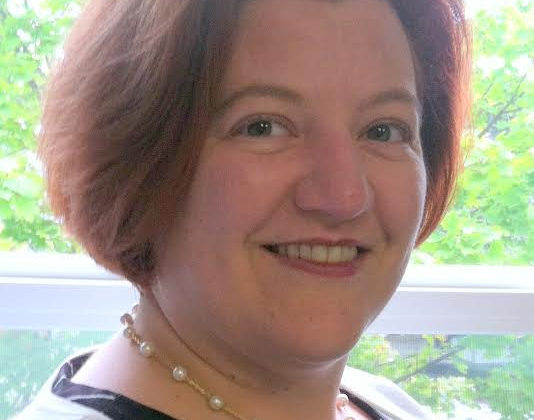 By: Barbara McLaughlin
The practice of mindfulness helps children develop two very important skills for success in school and in life: increased focus and decreased impulsivity. The same holds true for adults. There are countless studies proving that quieting distractions and focusing on being present in the moment and acknowledging your own feelings and thoughts, improves outcomes across the board: sleep, mood, academics and overall health.
What is mindfulness all about? At its core, it is about paying attention. If you examine almost any mindfulness practice, you will find that it always starts with quieting your body and your thoughts and paying attention to your breathing. Sounds simple, right? Unfortunately, not when you consider the millions of things, internally and externally, competing for our attention every second. On the inside, we have the running dialog of our thoughts, as well as bodily sensations that individually or collectively can become louder as we try to grow quieter.
Externally, the distractions are endless: televisions, devices, conversations, sirens, music and so many others. Sometimes a completely quiet room can become full of strange noises we have never heard before, making it impossible to concentrate. I have spent the past 10 years practicing some type of mindfulness every day. Despite this, there are days I sit down for my practice and suddenly the bird chirping outside becomes deafening and I am unable to focus inward and pay attention to my breathing, no matter how hard I try.
Kids In Crisis staff teaches, in all of our programs, a variety of mindfulness practices to help our kids and teens increase focus and decrease impulsivity, as well as learn to self-regulate. We believe mindfulness is a key ingredient to the success of all children.
Our Safe Haven shelter builds mindfulness exercises such as yoga and journaling into the schedule at least once per day. Our TeenTalk counselors have a huge arsenal of mindfulness activities for their students such as visualizations, audio concentration and coloring mandalas. In SafeTalk, one of the most important lessons we teach children is to be mindful and pay attention when out in public, in order to be safe. Lighthouse, our LGBTQ teen program, regularly includes mindful drawing activities as a way for teens to express their feelings. Our newest program, Emotion Locomotion, starts every session with a breathing exercise in order to help children focus during the lesson, as well as for use at school and home. Some of our little Emotion Locomotion students have even gone home and taught their parents.
Here are a few easy ways to begin a mindfulness practice at home:
• Rainbow Breathing: Stand up straight and tall, close your eyes and put your arms out to a "T". You are about to make a rainbow, so begin to imagine all of the colors in your rainbow. As you take a deep breath, bring arms all the way up until palms touch while inhaling, making a rainbow. On the exhale, bring arms back down to a "T" and make another rainbow.
• Flower/birthday candle: Pretend as if you have a flower in one hand and a birthday cupcake in the other hand. Take a big sniff of the flower and then blow out the birthday candle. Repeat several times.
• Go on a Mindful Walk (respecting social distance): As you walk, first focus on your breath, taking deep breaths. Begin concentrating on one or more of the five senses. For example, focus on everything you can hear during your walk or everything you see on your walk. Another method is to walk and name everything you are grateful for during the walk.
Practicing mindfulness can be simple and soothing, and is something anyone can take time out to do, even if only for a moment.