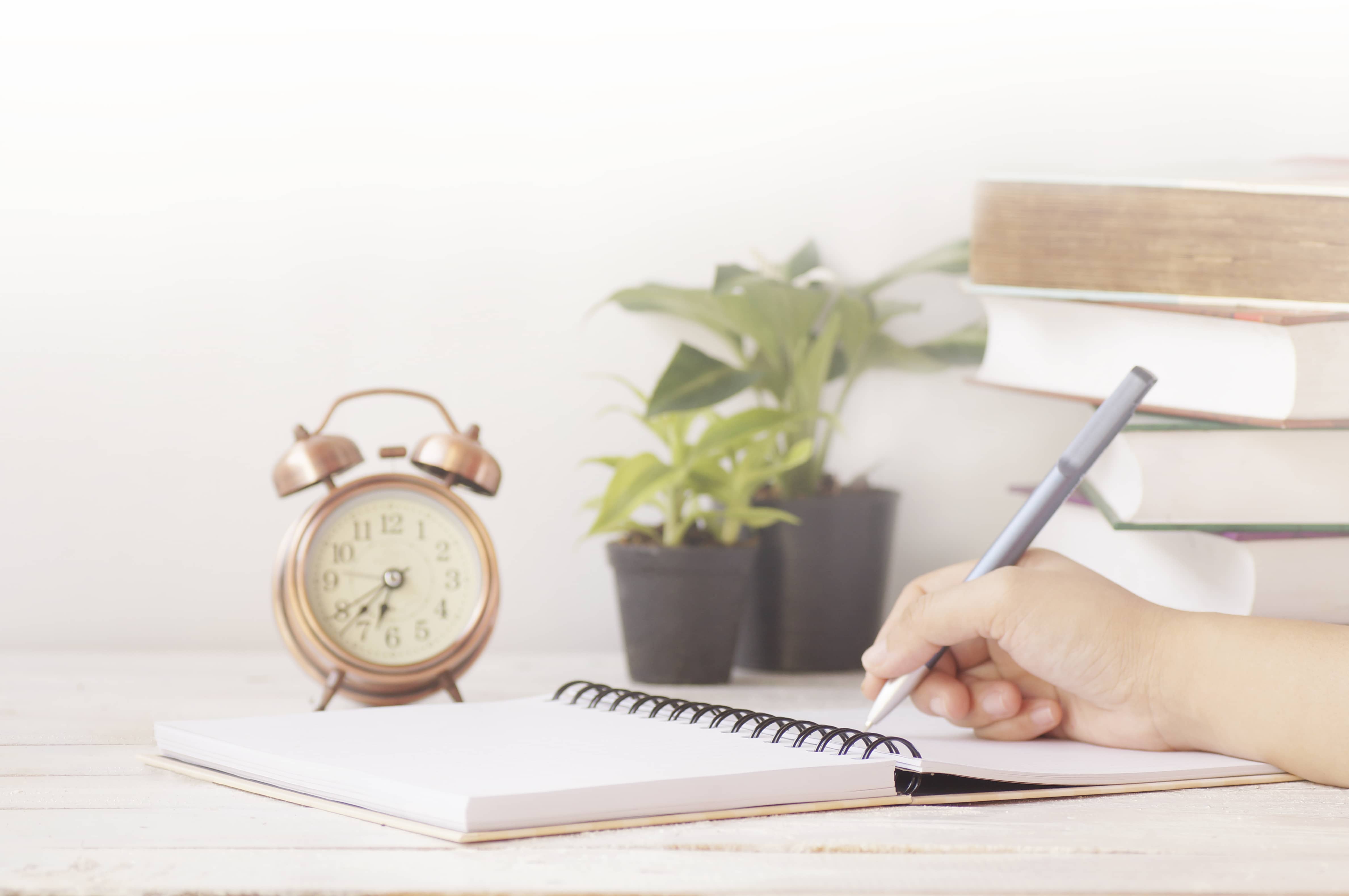 By: Nathan Hart
To be read in springtime of 2021.
Hello, Future Self! It's your Past Self during quarantine about a year ago with a few friendly reminders.
On a Saturday morning when you wake up, even before you get out of bed, take a moment to consider your schedule for the day. Are there any items on your calendar that you don't really need to do today? Because here in quarantine, Saturdays have slowed down a lot, and it's been pretty nice. Try not to get back into the frantic busyness that can distract your soul from finding pleasure in the simple things. It's okay to stay home for a couple hours and enjoy a good book.
When you enter your kitchen to have breakfast, take a look in your pantry and your refrigerator. As you grab that box of cereal and gallon of milk, pause to think about all the supply chain employees who made it possible for you to buy these things. You might have forgotten by now, but during quarantine those folks were rightly praised as unsung heroes of our society.
Sitting around the breakfast table, take a good look at your wife and your children. Are they all healthy? Thank God for every breath in their lungs. During the crisis a lot of people couldn't breathe easily and some even died from it. As you consider the gift of your family's health, take a deep breath and pray for those families who lost a loved one last year. Is there a vaccine? Be grateful that God has given such creative and skillful minds to Scientists.
Ok, now it's time to get into your car and run some errands in town. If I know you at all (and I'd like to think I know you pretty well), you'll feel impatient and annoyed about all the traffic. Don't fall into that temptation, Future Self! Instead, praise God that so many people are filling the streets, supporting small businesses, and gathering to enjoy in-person community and friendship. That's right, I'm telling you to praise God for traffic jams. Trust me, it's a good thing that all those people are there. While you're out, stop by your local food pantry or homeless shelter and talk to the person managing the place. Ask what needs they have and how you can meaningfully help them.
Later in the afternoon you'll be faced with an important choice. Your wife will ask you to join her on a walk through your neighborhood. Immediately you'll come up with a few excuses of things you really need to accomplish before dinnertime, you know, to be efficient and get ahead. But please don't forget what joy and peace you experienced during quarantine when you took leisurely walks with your wife. Those tasks that seem so urgent right now are not nearly as valuable as forty-five minutes walking and talking with your life partner. As you stroll, you'll notice people and trees and flowers of such beauty that you'll totally forget what was on your urgent list of tasks to efficiently accomplish. Plus, you'll become more emotionally connected with your wife as you share what's on your hearts. Listen to her. Go on the walk.
When you arrive back at the house, toss the football with your kids, join your wife to make dinner together, turn on some good music, pour a bottle of wine, slow your pace. And "be kind to one another, tenderhearted, forgiving one another, as God in Christ forgave you." (Ephesians 4:32)
After dinner, don't turn on the TV to watch cable news, Netflix shows, or YouTube viral videos. You don't need any of that. Ask the family if they want to play a board game–your kids enjoyed Sorry! and Uno during quarantine.
Eventually it'll be bedtime and since it's a Saturday your mind will shift to what's happening tomorrow. Church. During quarantine you became accustomed to doing church in your pajamas with the livestream. This might make you less motivated to get dressed, rally the kids, and enter the Sanctuary. Do it anyway. It'll be glorious and noisy and complicated–I don't know if we'll be shaking hands during fellowship hour–but it'll be worth it. Amazingly, you'll get to hear the live voices of the congregation singing heartily and praising God who was sovereign last year and still is now. Don't ever take this for granted. Sing to God, praise him, and love his people well.
Sincerely,
Your Past Self