May 12, 2020
Obituary: Kevin Slusarz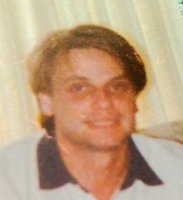 Kevin Stanley Slusarz, 56, a lifelong resident of Greenwich, CT, passed away peacefully on April 30. Kevin was born March 19, 1964 to Irene McTeigue Slusarz, and the late Stanley Slusarz.
Kevin attended Greenwich public and parochial schools. Throughout his life, Kevin worked as a painting contractor and tradesmen. He enjoyed several trips to Ireland, visits to California, and summers on the beaches of Greenwich, CT.
Kevin is survived by his Mother Irene Slusarz of Greenwich, CT. His sisters, Eileen Varian (Donald), of Stamford, CT. Joan Giammarino (John) his nephew John Anthony Giammarino, of Melbourne Florida. Maureen Hoffkins (Jeffrey) of West Melbourne, Fla., and his sister Sheila Slusarz of Greenwich, CT. In addition to his mother, and sisters he is also survived by his daughter Cindy Thomas (Jermaine) of California his granddaughters, Amora and Olivia. He is also survived by his daughter Shannon Brewer (Michale) and his grandchildren Myles and McKenzie of California.
We all love and miss you dearly. Rest in peace Kevin.
There will be no calling hours. Kevin will be laid to rest in St Mary's Cemetery, Greenwich, CT. Please make any donations to the American Heart Association.
Tags:
greenwich
,
Kevin Slusarz