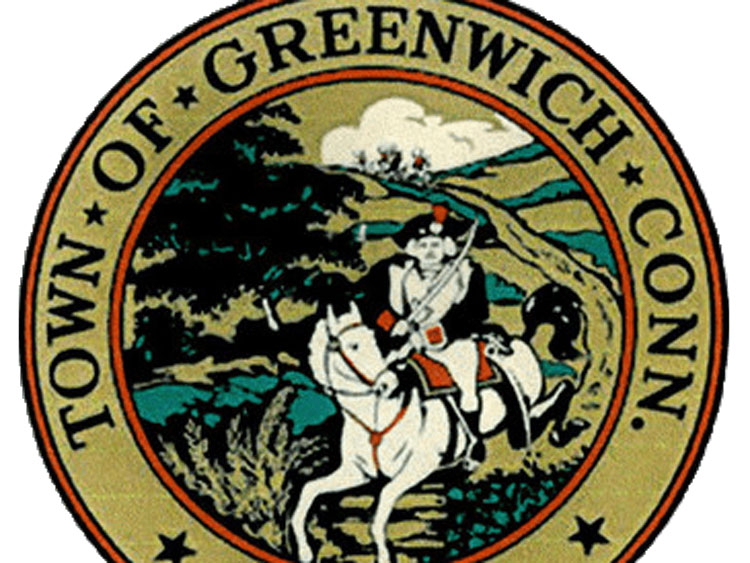 By Richard Kaufman
Sentinel Reporter
Over the weekend, Gov. Ned Lamont released rules that eligible businesses falling under phase 1 of Connecticut's reopening plans must follow during the ongoing coronavirus pandemic. Phase 1 is slated to begin on May 20.
Greenwich First Selectman Fred Camillo said on Monday that he spoke with Lamont earlier in the day.
"We had a nice conversation. He's very supportive of what we're doing here. I can't thank him enough, the Lt. Gov. and the administration for working with us, listening and asking questions. 
Camillo indicated that the town is beginning to work with the Planning & Zoning Commission, Health Department, Police, Fire and Emergency Operations personnel to go over safe reopening plans for residents and businesses.
"We all know that towns and the state can't stay shut down forever. But we're going to reopen in a smart way that's very measured to make sure we don't take any steps backwards," Camillo said, noting that around June 1, Town Hall will partially reopen. "We also have our eye on permanent solutions and things that may enhance our business districts on the other side of this… We're working hard to get us through this as safe as possible, but also to make sure we come out on the other side more effective, more efficient and in some cases an enhanced community."
As of Monday, there are 729 Greenwich residents who have tested positive for COVID-19, up from 719 reported on Friday, according to the Town Health Department.
Greenwich Hospital reported that as of Monday afternoon, there are 43 COVID-19 positive patients being treated in several different Hospital units.
With hospitalization numbers and COVID-positive cases declining across the state, Greenwich Hospital staff is beginning to feel some relief. At one point, the 200-bed facility had over 120 COVID-19 patients.
"We're taking a very tiny breath. Our daily frontline staff is starting to feel some relief, and they're also feeling encouraged because the more patients you discharge, and with less coming in, you're starting to feel a sense of accomplishment," said Chief Operating Officer of Greenwich Hospital, Diane Kelly.
At the same time, though, the Hospital is working hard on figuring out how to slowly and cautiously reopen some outpatient services that had previously been closed.
The Hospital will likely follow along with the suggested May 20 date outlined by the Governor, but small, non-invasive services could open up earlier if there's adequate Personal Protective Equipment for staff and patients, and proper protocols such as social distancing and mask-wearing are in place. 
Kelly said this transition period and figuring out what the "new world order" looks like is complex.
"It's a little easier to shut things down. But when you're talking about having to reopen things and do it in a way you have not operated before, every area might be a little different. It's far more complex, and it has to be done in a far more measured and thought out way as you analyze the data as it becomes available," Kelly said. "The added pressure is everybody wants it now. That could be the worst thing we could all do. We're excited, but we also know we have a lot of work ahead of us. We know we will accomplish that work, but it will be gradual and it will be well thought out."
Filling Out the Census
Camillo is urging residents to do their part and get counted in the 2020 Census.
"It's critical when it comes to our representation at the state and Congress, and also funding on the local and state level. It's very important," he said.
For people who do not have access to a computer, they can complete the census by calling these numbers: English: 1-844-330-2020/Spanish:1-844-468- 2020/ Chinese (Mandarin) 1-844-391-2020/ Chinese (Cantonese) 1-844-398-2020/Haitian Creole: 1-844-474-2020.
Other resources for residents and businesses and other helpful tips
For residents with questions about COVID-19, please call the Greenwich HealthDepartment's phone lines: 203-622 -7865; 203-622-7703; 203-622-7614; 203-622- 7842 and 203-622-7836.
To reach the Domestic Abuse Services staff at the YWCA, please call the 24/7 hotline at 203-622-0003.
Residents, who need assistance with basic needs, including food, can call the Department of Human Services at 203-622-3800.
Members of the public are encouraged to sign-up for the Town's Emergency AlertNotification System at greenwichct.bbcportal.com/Entry
If you are concerned about an activity or a group not following COVID-19 protocols, please call the Greenwich Police Department's non-emergency phone number: 203-622- 8004.
Don't have a face mask? Many people with COVID-19 are asymptomatic or pre-symptomatic, meaning they can transmit the virus without knowing they have it. Easy to follow instructions to make cloth facial masks can be found here.