May 6, 2020
Greenwich Readying for 'Measured' Reopening of Parks, Marinas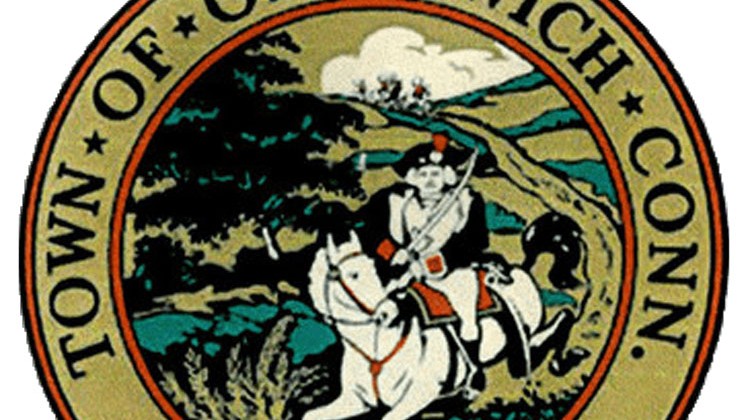 By Richard Kaufman
Sentinel Reporter
*Updates from First Selectman Camillo will now be given on Mondays, Wednesdays and Fridays.
With the limited reopening of Byram Park, Greenwich Point Park and four marinas set to take place on Thursday, First Selectman Fred Camillo called it "a big milestone" for the town in the fight against coronavirus.
"When I look back at the numbers in Greenwich, the surrounding communities and the state and around the country, I feel better and better about the decisions we've made. I think this is a good way to reopen in a measured way, and it's exciting. This also coincides with nicer weather and it gives people hope and an outlet. We want people to stay healthy both mentally and physically, and this will surely aide in those endeavors," Camillo said. "This is a big milestone, and hopefully people won't take things for granted anymore and appreciate the small things in life."
Visitors should wear masks when it is not possible to social distance and refrain from congregating including picnicking or playing sports. If social distancing protocols are not followed, access to those facilities will be reduced or closed. The Greenwich Police Department and park monitors will be on site to observe compliance.
"We'll try and use common sense," said Camillo on how monitors will operate. "I don't anticipate very many problems. The town has overall been really, really good and I think the numbers show that."
Residents must have a 2019 or a 2020 Greenwich park pass, or a state-issued ID or a driver's license that show a Greenwich address to access Greenwich Point and Byram Park.  Marina access will be limited to those with a 2019 or 2020 marina facility use permit.
The last entry to all parks and marinas will be an hour before the posted closing time. Full guidelines and maps can be found here.
Update on Coronavirus in Greenwich
As of Wednesday, according to the Greenwich Health Department, there are 710 Greenwich residents who have tested positive for COVID-19, up from 706 reported on Monday.
Greenwich Hospital reports that as of Wednesday, 56 COVID-19 positive patients are being treated in several different hospital units. So far, 417 patients have been discharged from the Hospital and are recuperating at home. There have been 5,344 people tested at the Hospital outpatient test site with 1,737 testing positive. These numbers reflect patients who live in Greenwich as well as those from other municipalities in Connecticut and in Westchester County.
According to the Connecticut Department of Public Health, 40 Greenwich residents have died from the COVID-19 virus, as of Tuesday, May 5.
Camillo Thanks Grace Farms
Camillo has extended his thanks on behalf of the Town to the Grace Farms Alliance Against COVID-19 which has distributed more than 15,300 PPEs to the Town of Greenwich. Through the Grace Farms Foundation's donation, the Greenwich emergency service providers have received N95 masks, disposable masks, face shields, goggles, coveralls and gloves.
"The Grace Farms Foundation has stepped up and been really helpful to all municipalities throughout Connecticut, and Greenwich is no exception," Camillo said. "They are very eager to continue helping."
Filling Out the Census
Camillo is urging residents to do their part and get counted in the 2020 Census. Camillo noted that 10 years ago, about 70 percent of the town was counted, and they hope to blow by that this year.
"It's critical when it comes to our representation at the state and Congress, and also funding on the local and state level. It's very important," he said.
A reverse 911 call to residents will be coming soon from Camillo and Congressman Jim Himes. Himes will speak in Spanish, and Camillo in English to get the word out.
For people who do not have access to a computer, they can complete the census by calling these numbers: English: 1-844-330-2020/Spanish:1-844-468- 2020/ Chinese (Mandarin) 1-844-391-2020/ Chinese (Cantonese) 1-844-398-2020/Haitian Creole: 1-844-474-2020.
Other resources for residents and businesses and other helpful tips
For residents with questions about COVID-19, please call the Greenwich HealthDepartment's phone lines: 203-622 -7865; 203-622-7703; 203-622-7614; 203-622- 7842 and 203-622-7836.
To reach the Domestic Abuse Services staff at the YWCA, please call the 24/7 hotline at 203-622-0003.
Residents, who need assistance with basic needs, including food, can call the Department of Human Services at 203-622-3800.
Members of the public are encouraged to sign-up for the Town's Emergency AlertNotification System at greenwichct.bbcportal.com/Entry
If you are concerned about an activity or a group not following COVID-19 protocols, please call the Greenwich Police Department's non-emergency phone number: 203-622- 8004.
Don't have a face mask? Many people with COVID-19 are asymptomatic or pre-symptomatic, meaning they can transmit the virus without knowing they have it. Easy to follow instructions to make cloth facial masks can be found here.
Tags:
Covid-19
,
greenwich
,
Greenwich Hospital
,
Greenwich Town Hall
,
Town of Greenwich