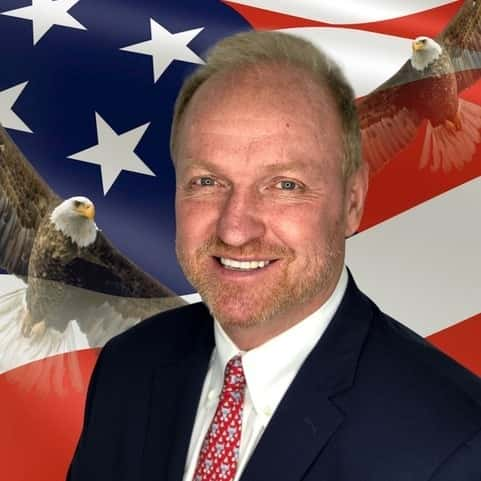 By Paul Silverfarb
Joe Kelly Seeks Nomination for State House Seat
Joe Kelly has worn a plethora of hats as a longtime resident of Greenwich. Whether it's coaching youth or high school sports in town, helping out as a volunteer firefighter, seeing his four children go through the public school system, or most recently being elected to Board of Education, Kelly certainly knows his way around town.
Although Kelly enjoys being in Greenwich as much as possible, he has his sights set on spending a good amount of time in the State Capitol Building up in Hartford.
Last week Kelly announced that he is seeking the Republican nomination to run for the Connecticut 150th District State House seat.
"If I were to be so fortunate to be elected to represent the 150th District, it would be one of my proudest moments of the 22 years I have lived and served our community," said Kelly. "In my opinion Greenwich is the best town in the state and Connecticut has the potential to be one of the best states in America."
Currently, Democrat Steve Meskers occupies the 150th District seat in Hartford. Back in November of 2018, Meskers stunned the Town of Greenwich when he beat two-term incumbent Mike Bocchino and ended over 100 years of a Republican holding that seat.
Meskers has yet to announce if he is going to run for re-election.
Kelly, who has lived in Greenwich for the past 22 years and is a lifelong Republican, describes himself as a fiscally responsible conservative. In November of 2018, Kelly was elected to the Greenwich Board of Education.
Kelly started his career on Wall Street and later became a senior managing director in the fixed income business, spending 25 years working in London, Tokyo and New York for financial companies.
Upon moving back to Greenwich, Kelly's entrepreneur spirit was kicked into high gear, as he started, owned and invested in several businesses. In addition he has purchased, sold and developed properties in London and Morocco, as well as in New York and the Nutmeg State.
For the past 12 years, Kelly started Uranium Markets, a Global OTC exchange for uranium that
facilitates the transaction of millions of pounds a year of uranium for the peaceful generation of
electricity. Uranium Markets is one of the largest uranium exchanges in the world.
In the Greenwich sporting community, Kelly is a household name. He has coached both recreation and travel boys' and girls' youth soccer teams; youth basketball for the YMCA, Boys & Girls Club of Greenwich, and the Greenwich Basketball Association; and youth football with the Greenwich Youth Football League. He has also coached rugby at the OGRCC and was the head coach of the Greenwich High rugby team that captured the state championship in eight of the nine years he led the team.
"I have done a lot of cool things in town over the last 22 years and if elected I can take much of that experience with me to Hartford," Kelly said. "As an entrepreneur, I figured out how to start things, as a CEO I know how to lead things, as a coach I understand how to teach things, as a volunteer fireman I know when to storm into things, as a member of the Board of Education I know how to compromise on things, and as a community leader I know how to listen to things. All these experiences will enable me to succeed in the capitol."
Although Kelly is confident in his abilities, he's taking nothing for granted.
"I am thrilled about the opportunity to campaign and eager to serve," said Kelly. His message to voters is this: "To succeed, I will need your help. I know how to set up successful businesses and run profitable companies. I know how to put together and manage winning teams and I am confident that my experience, when combined with your help, will lead us to victory in November."