April 30, 2020
Obituary: Margaret Laffan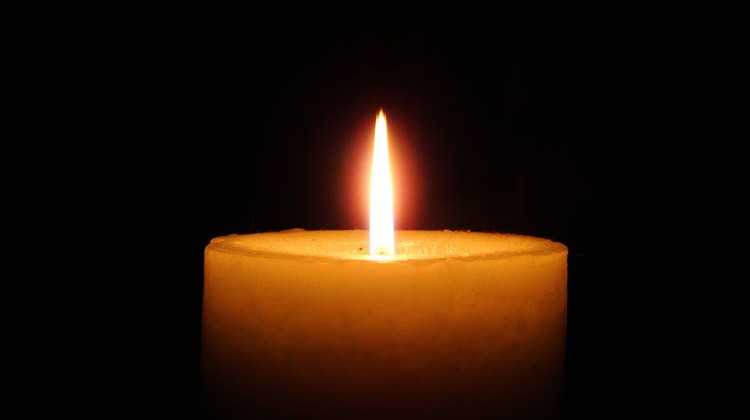 Peggy Laffan of Greenwich died peacefully of complications from Corona Virus on Friday, April 17, 2020 at Stamford Hospital.
Peggy was born on Oct. 12, 1930, the third and youngest daughter of John and Helen Crane of Queens, NY. Peggy was a graduate of St. Lawrence Academy in Manhattan and of St. Joseph's College in Brooklyn. Peggy earned a Degree in Elementary Education and became a teacher, delighting in teaching children how to read.
Peggy married Robert E. Laffan, also of Queens in December 1953. They began their married life in New York, moving to Pittsburgh, Chicago, Philadelphia and Columbus, Ohio before eventually settling in Greenwich in 1966. Peggy and Bob had two daughters early in their marriage, Joanne (Laffan) and Regina (Kraft) and they all enjoyed family life in Greenwich.
Peggy was a dog lover and the Laffans had two dachshunds, Fritz and Gus. Peggy loved sunsets, reading and Greenwich Point. Mostly, she enjoyed being with her family, especially her grandchildren, Renny, Bobby and Margaret. Peggy was a devout Roman Catholic and belonged to St. Mary's Church on Greenwich Avenue.
Peggy was predeceased by her parents, John and Helen Crane, her husband Robert Laffan, her sisters Helen Crane and Joan Medvecky and her grandson, Renny Kraft.
Peggy is survived by her daughters Joanne Laffan of Stamford and Regina Kraft, her son-in-law Warren Kraft and her grandchildren, Robert and Margaret Kraft of Cold Spring Harbor, NY and nieces and nephews.
Burial will be private and there will be a Mass for Peggy when churches are open again.
Tags:
greenwich
,
Margaret Laffan