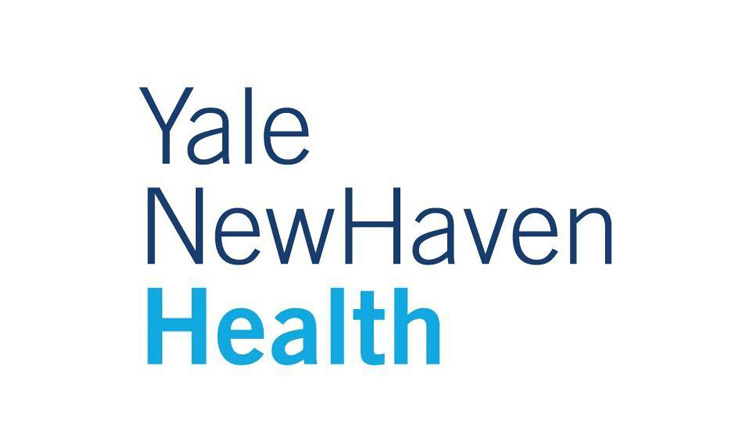 By Richard Kaufman
Sentinel Reporter
Officials from Yale New Haven Health System gave an update on the coronavirus on Wednesday, and indicated some encouraging news especially for lower Fairfield County and Greenwich.
"We've just finished really an important week in the Yale New Haven Health System because we've now started to see a consistent flattening and actual decline in our COVID inpatient volume and our number of COVID positive patients," said CEO of Yale New Haven Health, Marna Borgstrom.
At one point, Greenwich Hospital, a 200 bed facility, had well over 110 hospitalizations. As of Wednesday morning according to Borgstrom, hospitalizations in Greenwich had dropped to 71, the lowest in over a month.
"This is really giving them a chance to breathe. Our staff have really been terrific, and for the Greenwich staff this is going to be important," Borgstrom added.
In the 24 hour period from Tuesday into Wednesday, Yale New Haven Health System reached an important milestone, as they discharged 94 patients. To date, there have been 1,500 COVID positive patients who have been discharged and sent home or to other lower level care facilities. 
"That's really terrific. It doesn't mitigate the impact of the nearly 290 people who have lost their lives in various organizations in our health system, but I think if we balance out the numbers, we're starting to see some encouraging trends," Borgstrom remarked.
Although there has been a decline in cases and hospitalizations, both Borgstrom and Dr. Tom Balcezak, Chief Clinical Officer for Yale New Haven Health, warned that this is no time to celebrate or loosen social distancing and other measures.
"I want to give an expression of gratitude to the communities that have shut down. Our peak did not look anything like what it could have looked like had there not been social distancing and other measures that had been put in place," Balcezak said. "While I think we've seen the peak, that's only because we are continuing to hold firm as a state and within our own communities with these social distancing measures. If we loosen those up at this moment, we will then see our cases continue to climb."
Borgstrom said that the feeling inside patient care units is the same as it was several weeks ago.
"People are fighting a battle that they didn't expect six months ago to be dealing with. [Our staff is] doing their very best for these patients, but the patients who are for the most part in any of our intensive care units or being ventilated, are really, really sick right now. This emphasizes why we can't let up on our protective behaviors right now, why we have to wear masks and respect this," she said.
On the Personal Protective Equipment (PPE) front, Balcezak said the System is continuing to hold its own. "Everyone has enough. I wouldn't say we have plenty, but we have an adequate supply and everyone has what they need," he said.
Testing will continue to be key not only for Connecticut, but the country as a whole as states look to reopen.
Since the pandemic started, Yale New Haven Health has conducted almost 30,000 tests, with a little over 8,000 coming back positive for COVID-19. 
"The key to coming out of our stay at home orders in some phased way depends on having reliable, accessible testing available to all of us," Borgstrom said, who is working with the Governor's office to ramp up testing. Borgstrom noted that as a region, Yale New Haven Health hopes to get up to 10,000 tests per day. Gov. Ned Lamont would like to see 50,000 tests per day throughout the entire state.
"It will be important because employers don't want to bring people back into their stores and not know that their employees are truly healthy. People don't want to be entering their work environment knowing they're fine today, but the sniffle they have in three days isn't COVID. We need to have this available and be able to repeatedly test a lot of people who are going to be re-entering various phases of new normal life," Borgstrom said.
Going forward, Yale New Haven Health is trying to anticipate how much COVID will be present in daily life, and whether new cases in the future will be treated at all of its organizations or designated "centers of excellence."
Borgstrom added that the System is also looking at how to handle regular flu cases and if there's an influx of COVID cases again in the fall and winter months.
"We believe that we've got to prepare for that, and there isn't going to be going back to business as usual. This is going to be a new normal that will include taking care of patients with this virus, as well as the other volume we've seen in the past and continue to see," she said.