April 28, 2020
Community Relief Fund Issues Grants for BGCG, River House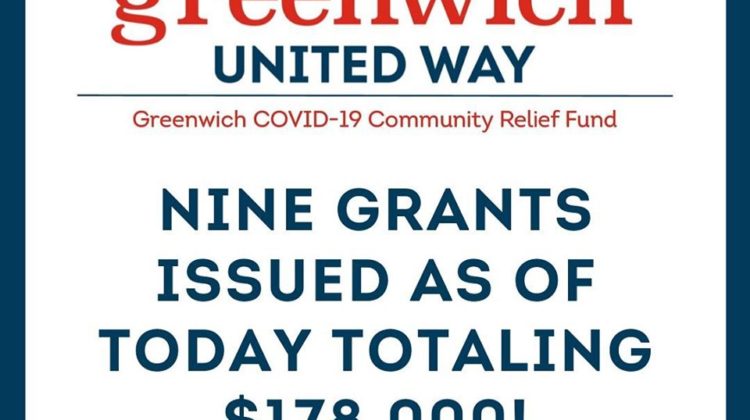 The Greenwich United Way's Greenwich COVID-19 Community Relief Fund issued its third round of grants totaling $51,500 for Boys & Girls Club of Greenwich (BGCG) and River House. BGCG will use the grant for virtual club online activities for students, food support and computers. The River House grant will go toward the adult day center's distance care program for seniors.
The GUW Board of Directors and Grants Committee volunteers, including Greenwich selectperson Jill Oberlander, continue to review proposals from local agencies, conducting a deep dive into each organization's financials, and assessing the specific recovery-related needs.
"While our club house is closed, 350 students still rely on us for food, help with school work and bridging the digital divide," said Bobby Walker, Jr., CEO of BGCG. "The grant is vital to our organization at this difficult time and helps us follow through on our commitment to our kids. We are grateful to the Greenwich United Way and the many donors in town who continue to support our work."
"Thanks to the generosity of our donors, we have almost met our fund goal of $500,000 and are issuing grants as quickly as possible to help those in town who are most in need during this pandemic," said David Rabin, CEO of Greenwich United Way. "Grant applications continue to come in and the unmet needs grow by the day. I encourage anyone in town who requires help to reach out to one of the many organizations in Greenwich providing vital services for our residents."
This third round of grants brings the total to nine and $178,000. Earlier grants were issued to Abilis, Filling in the Blanks, Food Rescue US, Jewish Family Services, Kids In Crisis, Meals On Wheels and YWCA of Greenwich.
The Greenwich COVID-19 Community Relief Fund provides disaster relief and recovery efforts for Greenwich residents experiencing economic hardship due to the COVID-19 health crisis. Grant applications are still being accepted for non-profit local agencies supporting relevant relief efforts and can be submitted to GUW's Director of Community Impact, Robert Moore at rmoore@greenwichunitedway.org. Donations can be made to the fund here: greenwichunitedway.org/greenwich-covid-19-community-relief-fund
Tags:
BGCG
,
Boys & Girls Club of Greenwich
,
Covid-19
,
grants
,
greenwich
,
Greenwich COVID-19 Community Relief Fund
,
greenwich united way
,
River House