April 17, 2020
Number of Patients at Greenwich Hospital Continues to Decrease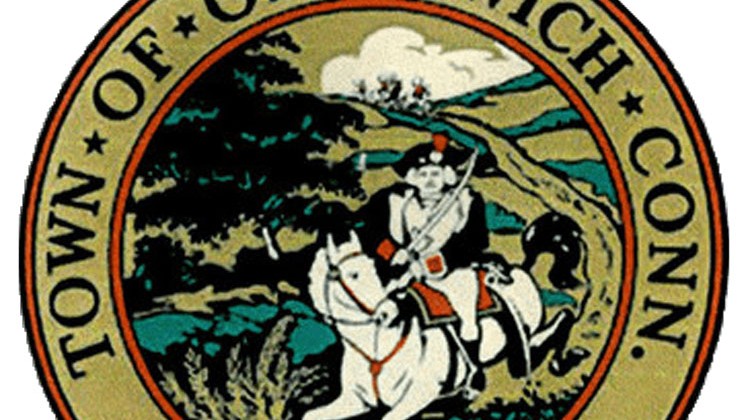 By Richard Kaufman
Although the number of Greenwich residents who have tested positive for COVID-19 is rising — currently at 553 up from 539 reported cases on Thursday — the number of patients being treated at Greenwich hospital continues to decrease as discharges go up.
During his daily media update on coronavirus, First Selectman Fred Camillo said he's encouraged by the trend, but stressed that Greenwich needs to continue working together.
"This is not the time for us to ease up on our vigilance of maintaining social distancing, wearing facial coverings and gloves when in public. To do so is a prescription for a continued infection of our population," he said.
Greenwich Hospital reported that as of Friday, there were 104 COVID-19 positive patients being treated in several different Hospital units, down from 115 on Thursday. As of Friday morning, there were 16 patients in the ICU, with 15 on ventilators.
So far, 247 patients have been discharged from the Hospital and continue their recuperation at home. There have been 3,572 people have been tested at the Hospital outpatient test site with 1,363 testing positive. All of these numbers reflect patients who live in Greenwich as well as from other municipalities in Connecticut and Westchester County
Diane Kelly, Chief Operating Officer of Greenwich Hospital, echoed Camillo's sentiments of encouragement at the decrease in patients over the last few days.
"We're realizing some of these improvements because of all the public social distancing. It's really important that people continue to do that," she added.
Kelly said treatment for patients who have been sent home to finish recuperating varies from case to case, but patients are being looked after by their primary care physician, as well as the hospital's Hospitalist Group.
In order to make sure that no one else in their family gets sick while recovering at home, Kelly said the Hospital is encouraging families to be practice mindful distancing and good hygienic practices.
Also on Friday, the First Selectman's Office released a chart showing infected Greenwich residents by age, which you can view below:
New PSA Released
On Friday, the Townunveiled a new public service announcement on its website which outlines some of the services available to residents while Town Hall remains closed through May 20. The video can be viewed via this link: https://youtu.be/7Rd93JIT9ZQ
Census 2020 Update
As a reminder, people who haven't already done so, may fill out the 2020 Census online at www.my2020census.gov. The questionnaire only takes about ten minutes, and all answers are strictly confidential. Your information will not be shared with any other agencies or organizations. The Town's self-response rate is currently 51.4% (compared to the state average of 51.2%), so there is still plenty of work to do! Census data is used to determine state and federal representation, as well as allocation of critical grant funding. Please use this time of social distancing and working from home to do your part for the Town and fill out the 2020 Census. If you've already completed the Census, encourage your friends and family to stand up and be counted too!
Here are some resources for residents and businesses, and other helpful tips
Through the recently passed CARES Act, the Town of Greenwich has received an additional$486,978 in "CDBG-CV" funding to be used to prevent, prepare for and respond to the Coronavirus/COVID-19 outbreak. Interested nonprofit applicants may fill out an application found on the Community Development webpage. Questions should be directed to tyler.fairbairn@greenwichct.org. More information and the link to the application can be found here.
ITA, the IRS's companion to the AARP volunteer income tax program, has initiated a virtual (on-line) option for the free preparation and e-filing of your taxes.
The filing deadline has been extended until July 15. However even if you owe money, your taxes can be filed now and you can pay on July 15. You will need between 20 to 30 minutes to complete and submit the form. VITA will then schedule a one-hour time slot on the portal to have a phone or video interview to complete and review returns.
Please click here for answers to frequently asked questions and further information (en español). You may begin the process by using this link: https://form.jotform.com/200751255209146
The Department of Public Works, in conjunction with the Greenwich Police Department, are continuing to reach out to landscaping crews with flyers written in Spanish to provide guidance to workers of the necessary precautions they should be practice during the course of their work.
The flyer can be found in spanish here. Additional prevention information in Spanish can be found here.
To reach the Domestic Abuse Services staff at the YWCA, please call the 24/7 hotline at 203-622-0003.
Residents, who need assistance with basic needs, including food, can call the Department of Human Services at: 203-622-3800.
Members of the public are encouraged to sign-up for the Town's Emergency AlertNotification System at greenwichct.bbcportal.com/Entry
The Department of Health has five phone lines specifically dedicated to the public for questions and answers about COVID-19. They are: 203-622 -7865; 203-622-7703; 203-622-7614; 203-622-7842 and 203-622-7836.
If you are concerned about an activity or a group not following guidelines issued through COVID-19 related Executive Orders and emergency declarations, please call the Greenwich Police Department's non-emergency phone number at 203-622-8004. Only legitimate concerns, please.
Many people with COVID-19 are asymptomatic or pre-symptomatic, meaning they can transmit the virus without knowing they have it. Easy to follow instructions to make cloth facial masks can be found here.
Tags:
Covid-19
,
greenwich
,
Greenwich Town Hall
,
Town of Greenwich