April 13, 2020
Camillo: We will have a plan in place to reopen the Town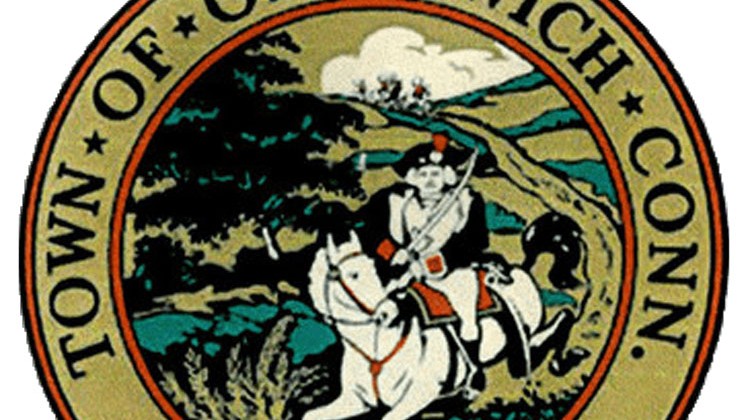 By Richard Kaufman
On Monday, Gov. Ned Lamont joined several other Governors from up and down the east coast as part of a reopening task force for the economy at the state level.
During his daily briefing on the coronavirus, Greenwich First Selectman Fred Camillo said that the town will have a plan to reopen for business at the local level.
"At the end of this month, we will assess and reassess and have a better idea. Two weeks from then, we'll have a better idea. Whenever [the date is we reopen], I don't know. We'll certainly do it in a strategic way and a very measured way. You're not going to see the beaches go from 0 to 8 or 9,000, but we'll have a plan," Camillo said on Monday. "We've certainly been talking about it. We're not there yet as far as talking about it publicly. There will be a plan in place to reopen the town for business and activities and sports and all that. But until a vaccine is found, or until treatments are out there, we're going to have to still take lots of precautions which is not a bad thing."
Camillo also said that the town is thinking of expanding the declaration order in Greenwich regarding face masks and gloves to all people entering buildings.
Right now, any food establishment that handles food including grocery stores, are required to wear masks and gloves.
"We're getting almost total compliance. We're thinking about the next step there to have everybody in the same page inside the same building," Camillo said.
Joining Camillo for the daily update was Diane Kelly, Chief Operating Officer of Greenwich Hospital.
As of Monday, April 13, there are 325 Greenwich residents who have tested positive for COVID-19, according to the Greenwich Health Department. That is up from the 289 cases reported on Friday, April 10.
According to Greenwich Hospital, there were 117 COVID-19 positive patients being treated in several different hospital units. So far, 200 patients have been discharged from the hospital and continue their recuperation at home. To date, 3,157 peoplehave been tested at the hospital's outpatient tent with 1,215 testing positive. All of these numbers reflect patients who live in Greenwich as well as from other municipalities in Connecticut and Westchester County.
As of Monday at 4 p.m., the hospital has 19 patients in the ICU, and 16 on ventilators. To date, there have been 28 fatalities at the hospital.
Kelly said she is confident in the hospital's ability to handle the current number of COVID-19 patients, as well as a possible surge.
Greenwich Hospital has followed a surge plan which involves expanding into areas within the confines of the campus. The next level of the surge plan would involve putting patients in a section of the hospital that performs outpatient radiology exams and cardiac testing.
"[These areas] have been outfitted and ready to house patients if need be. It's not licensed for inpatient, but it has gotten approval by the Department of Public Health. That would be the next phase, but we're not in that phase now. The phase we're in now is using a surgical ambulatory department, and then a medical ambulatory department. That's where we're able to manage the overflow or the surge in patients," Kelly said.
After that level, if need be, the hospital has three more levels in their surge plan if need be.
On the Personal Protective Equipment (PPE) front, Kelly said Greenwich Hospital is still in good shape. She added that they are getting a lot of donations from the community. For those interested in donating, click here.
Kelly also mentioned the many meal donations that Greenwich Hospital staff have received.
"You may not realize how extremely important that has become to our staff. It's less about the food, and it's more about the support and recognition of what people are doing. I'm very pleased also that the people who are choosing to donate food are using our local establishments here in Greenwich, so it feels like it's a double support of our community," Kelly said. "The restaurants and the different vendors are able to get some resources and business through the donations, and the people here at Greenwich Hospital are able to enjoy that. It's been very uplifting."
For those interested in making a future meal donation, please contact events@greenwichhospital.org.
Here are some other pieces of information from Monday's update
Additional financial aid for Greenwich nonprofits
Through the recently passed CARES Act, the Town of Greenwich has received an additional$486,978 in "CDBG-CV" funding to be used to prevent, prepare for and respond to the Coronavirus/COVID-19 outbreak. Interested nonprofit applicants may fill out an application found on the Community Development webpage. Questions should be directed to tyler.fairbairn@greenwichct.org. More information and the link to the application can be found here.
Free, On-Line Tax Preparation Available
Did you previously come to the Greenwich Library or Greenwich Town Hall to get your taxes done? VITA, the IRS's companion to the AARP volunteer income tax program, has initiated a virtual (on-line) option for the free preparation and e-filing of your taxes.
The filing deadline has been extended until July 15. However even if you owe money, your taxes can be filed now and you can pay on July 15. You will need between 20 to 30 minutes to complete and submit the form. VITA will then schedule a one-hour time slot on the portal to have a phone or video interview to complete and review returns.
Please click here for answers to frequently asked questions and further information (en español). You may begin the process by using this link: https://form.jotform.com/200751255209146
Here are some resources for residents and businesses and other helpful tips
The Department of Public Works, in conjunction with the Greenwich Police Department, are continuing to reach out to landscaping crews with flyers written in Spanish to provide guidance to workers of the necessary precautions they should be practice during the course of their work.
The flyer can be found in spanish here.
Additional prevention information in Spanish can be found here.
To reach the Domestic Abuse Services staff at the YWCA, please call the 24/7 hotline at 203-622-0003.
Residents, who need assistance with basic needs, including food, can call the Department of Human Services at: 203-622-3800.
Members of the public are encouraged to sign-up for the Town's Emergency AlertNotification System at greenwichct.bbcportal.com/Entry
The Department of Health has five phone lines specifically dedicated to the public for questions and answers about COVID-19. They are: 203-622 -7865; 203-622-7703; 203-622-7614; 203-622-7842 and 203-622-7836.
If you are concerned about an activity or a group not following guidelines issued through COVID-19 related Executive Orders and emergency declarations, please call the Greenwich Police Department's non-emergency phone number at 203-622-8004.
Many people with COVID-19 are asymptomatic or pre-symptomatic, meaning they can transmit the virus without knowing they have it. Easy to follow instructions to make cloth facial masks can be found here.
Tags:
Covid-19
,
greenwich
,
Greenwich Town Hall
,
Town of Greenwich