April 6, 2020
Rep. Floren Announces Retirement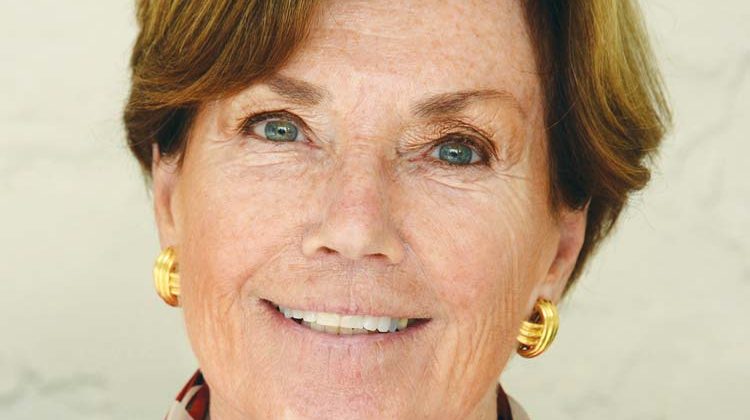 State Representative Livvy Floren (R-Greenwich, Stamford), an Assistant House Republican Leader who has held the 149th General Assembly seat since 2001, is announcing that she will not seek reelection after a fulfilling career serving her district, town, and state.
"After 20 years in a job I truly love, it's time. I'm not shy, but I am retiring," Rep. Floren said. "In my two decades in office, I have served with four Governors, five Speakers of the House, three Minority Leaders, four Greenwich First Selectmen, and three Stamford Mayors, and have logged 174,000 miles on the Merritt Parkway. During that same time span, Doug and I celebrated our fifty-second wedding anniversary, the marriage of all four of our children, and the birth of ten grandchildren. In the words of one of my favorite philosophers, Winnie the Pooh: 'How lucky I am to have something that makes saying goodbye so hard.'"
Rep. Floren was first elected to the state legislature in 2000, succeeding ten-year incumbent, Republican Janet K. Lockton, whose campaigns Rep. Floren had managed on more than one occasion. Prior to that, Rep. Floren served two terms as a member of Greenwich's Representative Town Meeting and was also on the Board of Estimate and Taxation.
In Hartford, Rep. Floren serves as Ranking Member of the Bonding sub-committee, and as a member of the Finance, Revenue, and Bonding and the Insurance and Real Estate Committees. As a leading voice in the budget process, Rep. Floren helped secure funding for critical state programs and initiatives. At the same time, her famous saying – "needs before 'nice to haves'" – has served as a friendly reminder to her colleagues that each budget must have the taxpayers in mind, and that fiscal responsibility is of the utmost importance.
The General Assembly also gave her the opportunity to support legislation of personal significance. Rep. Floren serves as a member of the Greenwich Tree Conservatory's Advisory Board and has been involved with the Air Conservation Trust, Greenwich Community Gardens, the Greenwich Point Conservancy, and the Stamford Watershed Association. She took this passion to the state capitol where she has advocated for environmental sustainability including clean water, land conservation, and pollution control. She has also supported the preservation of historical and cultural sites, and has been a champion for economic development in Greenwich and Stamford.
Supporting women's issues has been a hallmark of Rep. Floren's legislative career. In the last few sessions alone, she has championed legislation addressing sexual assault and harassment, pay inequality, and domestic violence. She has also been a passionate advocate for women's reproductive rights and the expansion of healthcare coverage to include essential benefits for women, children, and adolescents.
Continued Rep. Floren, "As I look back on my time in Hartford, I am grateful for the friends I have made and the important work we have done together. Greenwich has been my home for nearly fifty years, and it gives me great pleasure knowing I was able to give back to my community, as well as our neighbor, the City of Stamford. I cannot thank my constituents enough for placing their trust in me. I am also thankful for my family's love and support, especially during those late session nights. I would also like to thank our local leaders, both past and present, for being exemplary role models and for their work on behalf of our residents. Lastly, I would like to thank my colleagues in Hartford for the wonderful memories. Whether we served on the left or right side of the aisle, we always advocated in the best interest our constituents. It has been a true honor to serve with you all. I will miss it, but I am also looking forward to the next chapter in my life."