March 20, 2020
Top 10 (Unsolicited) Work From Home Tips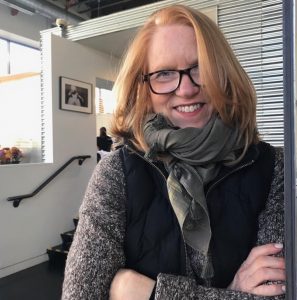 By: Bobbi Eggers
A lot of us have been working remotely for years but for some of you, this is a whole new, unwelcome work mode. Since you don't have time for a learning curve, here are my Top 10 thoughts for work remote advice. Your commute is now from your bed to your laptop. It's important to figure out a routine that works for you and the people around you so you don't drive yourself and everyone else crazy. Set purpose. Find consistency in these turbulent times. It's important.
1. Keep your morning routine. Set an alarm. Make your bed. It starts your day organized (not to mention how nice it is to get into a nicely made bed at night.) Make your coffee just the way you love it. I bought a milk frother on Amazon and I love it.
2. Endorphins. If you like to start your day with a morning workout, no better time than the present. You don't commute anymore so your time budget has expanded. A morning walk with your coffee is nice (before you check the markets.) Breathe in the fresh air and keep your distance from others. Buy a Peleton. If you prefer to work out at the end of the day, stick to that. Whatever is your natural rhythm.
3. Take a shower. Whether you think you need one or not, stand under that rain shower faucet and use soap that you love. It's refreshing. If you sit down at your laptop before you work out or shower, you may never get back up. Trust me on this. We get sucked into that screen.
4. Put on clean clothes. When you wake up, change your clothes. Even if it's from one pair of sweatpants into another, don't work in your pajamas or the clothes you slept in. Make a conscious change in your attire to enter work mode, even if it's comfy clothes.
5. Have a start time. Whatever time you started at the office, keep that routine.
6. Workspace. Create a usable area at a table or a desk designated for work. Others in your house need to carve out their terrain, too. Don't work in bed.
7. Time Blocking. You are working. It's not a vacation. Keep some structure. Multi-tasking can, ultimately, be less productive. Focus on your task until you get to a satisfactory point and then take a break. Schedule phone calls, Zoom or Facetime meetings, send texts. That being said, make sure to block off time for non-work activities too. Put a hold on your calendar for laundry, take a walk outside, play with your kids, FaceTime family and friends. Manage your time in blocks that feel right for you. When you shut down, shut down. Take advantage of the fact that you're home, just don't let your work slip.
8. Eat a good lunch away from your desk. Don't eat junk. Call your sister and have lunch together. Drink some water. Lots of water. I have an electric tea pot and cups nearby. Walk around every 30-40 minutes.
9. Keep office social culture alive. Start interesting tasks and activities with your team. Share playlists or podcasts daily. Do a 5 minute drawing challenge, talk about a show on Netflix, or share photos of what you did this week that you don't normally do, like baking bread or talk about the book you're reading. Importantly, get on camera – get your face out there. Set up remote Happy Hours. Embrace technology in ways you haven't used before.
10. Figure out your white noise situation. It's ok to tune in to the news but limit access to social panic/fake news. It's too derailing and upsetting. Play music or put on the cooking channel, sports, Animal Planet, or anything you enjoy that isn't upsetting.
And on a personal note, make dinner after work. Experiment. If you have children of any age at home, get them to cook too, in a way that they enjoy. Be present. Try not to scroll too much. Read in bed when you're going to sleep.  Think of the positives. Stay healthy and ride this one out. You are not alone. We're all in this together.